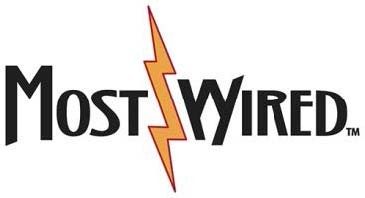 Mercy named American Hospital Association "Most Wired"
This week, Mercy was named a "Most Wired" health care organization, along with big names like Mayo Clinic, Kaiser Permanente and Vanderbilt University Medical Center.

"With 31 hospitals, half of which are in rural communities, and more than 200 outpatient facilities in four bordering states, connectivity is critical in providing better patient care," said Will Showalter, Mercy chief information officer. "We serve more than 3 million people each year and we learned firsthand this past year how important it is to have electronic records when a disaster strikes. When our hospital in Joplin was struck by an EF5 tornado last year, we were able to access all of our patient records electronically within hours because the records were backed up in Washington, Mo., at our data center."

Besides being a "Most Wired" health care organization, Mercy is among only 7 percent of hospitals nationwide with an integrated electronic health record sophisticated enough to access and share medical records among multiple Mercy facilities in a four-state area.

Mercy began its transition to electronic health records in 2004. Today, 24 of its 31 hospitals are on the network, along with countless Mercy Clinics. The network continues to expand thanks to a team of dozens of Mercy co-workers solely devoted to training staff on the software and implementing the equipment.

"Mercy is committed to getting health care right. This is just one of the many ways we work hard to make health care easier to manage for our patients," said Lynn Britton, Mercy president and CEO. "It was a big investment to make long before EHR was mandated, so this recognition means more support that Mercy's $450 million investment in electronic health records almost a decade ago was well worth it."

Britton was recognized last month for his commitment to using technology to better patient care, when he was named one of three national winners of the CEO IT Achievement Award, an annual award co-sponsored by Modern Healthcare magazine and the Health Information and Management Systems Society (HIMSS). Beyond the early adoption of the electronic health record, Mercy, with Lynn Britton's leadership, has been recognized for its forward-thinking technology in a variety of ways, including:
MyMercy- This patient portal to the electronic health record allows patients to schedule appointments, communicate via private two-way messaging with their care team, see lab results in a timely manner, request prescription refills, manage the health care of children and aging parents, pay bills online and in some cases conduct e-visits – virtual health consultations currently being piloted at Mercy.


Telemedicine - Mercy uses telemedicine to provide consults in specialties including child psychology, neonatology and neurosurgery. Mercy is working on the development of the nation's first virtual care center in St. Louis. This $50 million facility will be staffed by doctors and nurses and linked electronically to Mercy hospitals, clinics and even patient homes via telemedicine technology, making access to health care outside urban centers more patient friendly.


Mercy Meds - This medication administration system uses computerized, bar-coded dosing to help improve patient safety by reducing dosing errors.


Information sharing - Mercy's willingness to share their IT learnings has helped other health care organizations initiate effective technologies.
Hospitals & Health Networks"Most Wired" survey asked hospitals and health systems nationwide to answer questions regarding their health information technology initiatives. Respondents completed 662 surveys, representing 1,570 hospitals. Less than ten percent of those hospitals were named "Most Wired."

Mercy is the sixth largest Catholic health care system in the U.S. and serves more than 3 million people annually. Mercy includes 31 hospitals, more than 200 outpatient facilities, 38,000 co-workers and 1,600 integrated physicians in Arkansas, Kansas, Missouri and Oklahoma. Mercy also has outreach ministries in Louisiana, Mississippi and Texas. For more about Mercy, visit www.mercy.net.

###