If you have a medical emergency in southern Barry County, Mercy Emergency Medical Services (EMS) is ready to respond.
As of Wednesday, March 9, Mercy began providing contracted services to the South Barry County Ambulance District at stations in Cassville, located at 73 Smithson Drive, and Shell Knob, located at 22301 Oak Ridge Drive.
"We're excited to build on the services provided to Barry County," said Bob Patterson, executive director for Mercy EMS. "With backup from Mercy Hospital Cassville, as well as three Life Line helicopters and other Mercy EMS services nearby, we're now in a great spot to respond to patients quickly."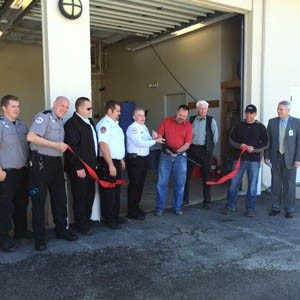 About 30 new Mercy positions, from EMTs to paramedics, will help staff three 24-hour vehicles – two in Cassville and one in Shell Knob. A peak hour unit staffed 12 hours daily will also support operations in the District. Mutual aid from Mercy EMS in Aurora, as well as nearby counties, will provide additional back-up quickly as needed. "These new services will bring the best possible service for our patients," Patterson said.
Mercy recently held an EMS Academy so all teams could align before launching the expanded service. Training and education ensured the new EMS team members knew and understood protocols and procedures. "All our new co-workers are excited about the opportunity to serve the residents and visitors of the District," Patterson said.
"We're very pleased to welcome our Mercy EMS team to South Barry County," said Doug Stroemel, administrator at Mercy Hospital Cassville. "Together, we're committed to providing excellent care and service to our patients."
South Barry County Ambulance District owns the facilities, ambulances and equipment at both stations. The five-year contract brings a partnership opportunity for Mercy to provide services as the district's newest vendor in nearly 30 years.
Mercy hosted an open house on March 28. Click here for photos.