September 29, 2016
Slow and steady wins the race. Years ago, Mercy launched a project to track certain medical devices and help thousands of patients; today, it's the cover story of Modern Healthcare magazine.
So-called Unique Device Identifiers (UDI) at Mercy pinpoint malfunctions and recalls of implanted coronary stents. Since inception, the project has been featured in several medical publications, and later received financial backing by the U.S. Food and Drug Administration to bring more health systems into the fold and make a nationwide impact, through the BUILD initiative.
The labels provide access to medical device information, such as product name, its expiration date, reference and lot numbers, manufacturer information and other key attributes.
Through the use of scannable barcodes and electronic health records (EHR), Mercy was able to improve patient safety, and "prevented procedure delays, lowered costs and increased revenue by more efficiently managing inventory," according to the new report.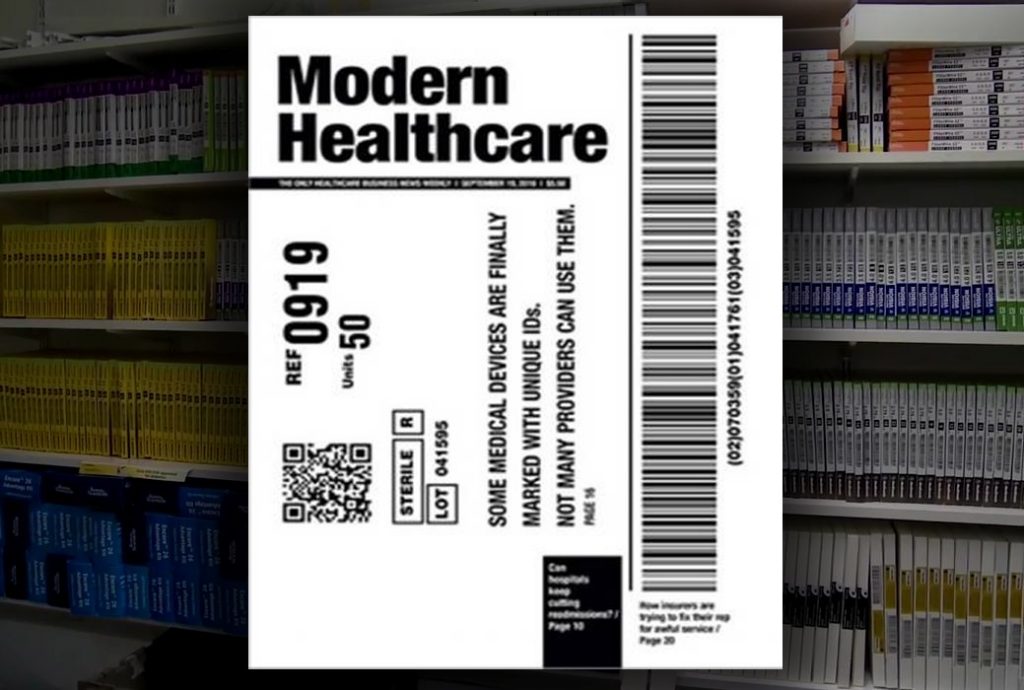 Related Links
In Case You Missed It
Media Contacts