Services are provided by Mercy Hospital St. Louis
Learn more »
Hours of Operation:
Open daily 24 hours
You wait months for your baby's arrival. Mercy helps you make the most of your special moment. Our labor and birth suites feature warm, tasteful furnishings, a soothing décor and special comforts to help create a home-like birth experience. For your peace of mind and baby's safety, your suite is just steps from St. Louis County's most advanced Level III neonatal intensive care unit (NICU).
A Place Worthy of This Moment
Our spacious labor and birth suites offer:
Whirlpool tubs in 17 suites, and multi-jet showers in all rooms to provide comfort and relaxation during labor
A generous fold-out couch for your birth partner
Wireless, waterproof fetal monitors that allow moms to walk, shower and even bathe during labor while still monitoring their contractions and their baby's heart rate
Birth balls and balance bars to enhance mom's labor progress
An ergonomic recliner and footrest
Flat-screen TVs with an auxiliary jack for MP3 players and other electronic devices
Free Wi-Fi and plenty of work space for birth partners
Nearby waiting areas, designed with families in mind
As partners in your baby's birth, we'll welcome your little one with respect for your personal preferences and care that's tailored to your needs. Read about your options in your Mercy Birth Experience guide, then complete your birthing plan and share your preferences with your OB or family medicine doctor several months or weeks before your baby's birth. Be sure to bring it with you to share with the labor and birth nursing staff.
Interested in a maternity class at Mercy St. Louis? Our experts help you throughout every stage of your pregnancy – before, during and after your child's birth. 
Low-Intervention Suites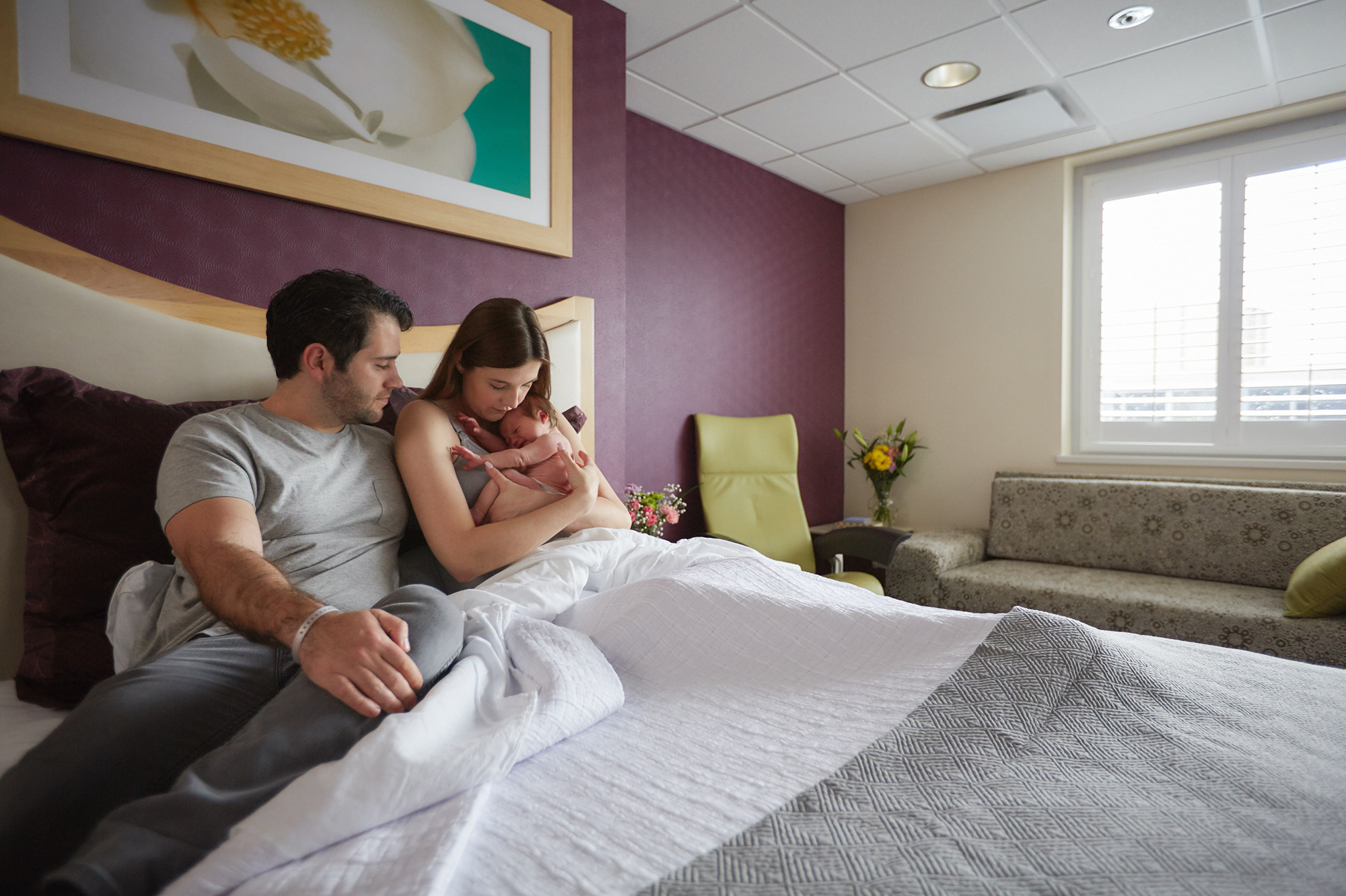 For parents-to-be who'd like a spontaneous, un-medicated birth, we offer two updated, low-intervention suites. Similar to the Mercy Birthing Center environment, these dedicated rooms feature a queen size bed with hotel-inspired linens, and extra room to move about during labor. Patients considering this program are encouraged to attend Natural Birth Preparation childbirth classes.
Mother-Baby Bonding Rooms
After delivery, your new family will move to a recently renovated room where you can recover and get to know your baby.
We'll be there, too, to answer questions and offer tips on newborn care, like how to bathe or swaddle your baby. Certified lactation consultants are available to help you and your little one establish a good foundation for breastfeeding. Most moms choose to have their baby in their room throughout their visit. That way, your baby is always close by.
Your recovery room is designed for comfort with:
Wi-Fi to connect you to family and friends
Cable TV with the Newborn Channel and DVD player
Light snacks, room service and kitchen for Mom and Dad
Services Offered