March 22, 2017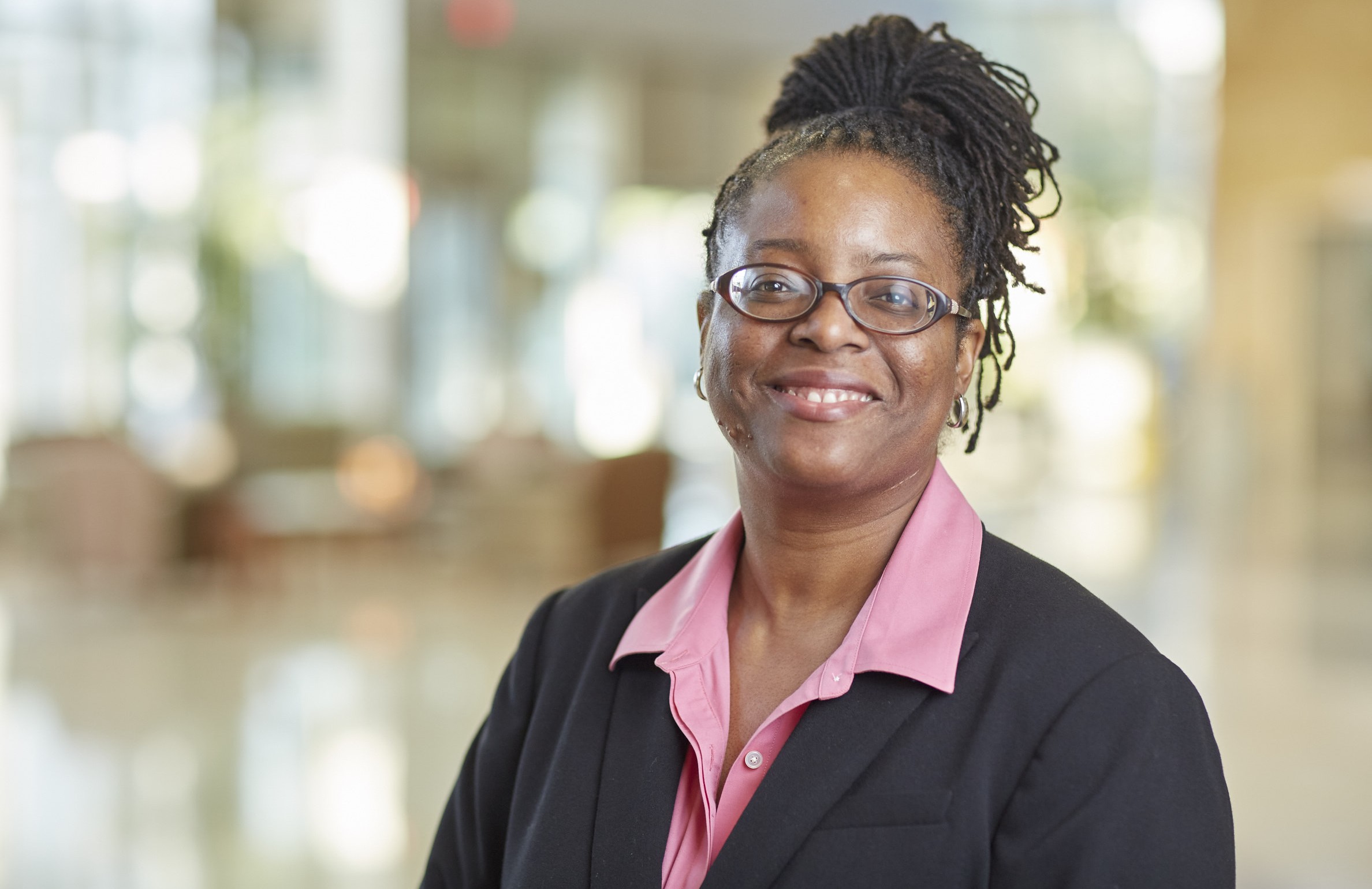 Dr. Joule Steveson, family medicine physician, recently joined Mercy Clinic Family Medicine in North County. Her passion is to help her patients, many of whom struggle with high blood pressure and diatbetes, make realistic goals and get those issues under control and make realistic goals.
Did you always know you wanted to be a doctor?
I always knew I wanted to be a doctor. My mother is a retired elementary school teacher and my father was a businessman. They both encouraged reading and good study habits. I spent a lot of time at my aunt and uncle's home hanging out with my cousins. My uncle was the classic family doctor and he is the reason I became a doctor. My original goal was to become a pediatric cardiothoracic surgeon. In college, I worked in a research lab performing vascular surgery on rats for hypertension studies. At that time, I had hoped that working on those tiny blood vessels would have been good practice for my future surgical career and somehow give me an edge over my competition. But things changed…
What drew you to the Family Medicine specialty? 
Although my surgical aspirations were high and I loved my surgical rotation in medical school, I ran into a situation of loving my pediatrics rotation, and my medicine rotation, and my OB/GYN rotation, and… well, you get the picture. Since, I was really torn between so many great career choices in medicine, Family Medicine was the only option that made sense to me. The specialty afforded me the ability to see patients of all ages, address mental and social health needs, perform minor surgery and other office procedures, and even deliver babies (I had my complete fulfillment of delivering babies during residency)! I decided that Family Medicine would be a great way to help care for the whole family and enjoy every day that I go to work.   
What made you want to join Mercy?
So, I grew up in Gary, Indiana in my earlier years and my father always spoke about the good that the Sisters of Mercy always did for others. I joined Mercy because I wanted to continue caring for my patients with the support of an organization that views patient care the same way I do… from the heart.
Media Contacts