May 9, 2017
By Mercy's Jaclyn Bardin
When Vicki Frantz's health started to rapidly decline due to her type 2 diabetes and high blood pressure more than three years ago, the 68-year-old Ada resident knew she needed to make a drastic lifestyle change.
Previously, she had undergone a laparoscopic gastric banding surgery to attempt to lose weight, but the surgery was ineffective. She took Mercy Hospital Ada's diabetes self-management class several years ago after initially being diagnosed with diabetes. Christy, diabetes coordinator at Mercy Hospital Ada, leads the class. Frantz also started attending diabetes support group meetings.
The monthly support group meetings introduce attendees to different experts who speak about the impact of diabetes on a person's overall health and how they can help control the disease.
Thanks to the help of Christy and other Mercy caregivers, Frantz has made some major changes to her health by cutting out sugars and most bread items, eating healthier fats and adding aquatic exercise into her routine. So far, she's lost about 50 pounds, brought her cholesterol down into more normal ranges and significantly reduced her blood glucose levels.
"People just need to know that we don't have to allow diabetes to steal our lives," she said. "If you can control it, you don't have to be debilitated by it."
Identifying the Greatest Health Needs
For years, Mercy Hospital Ada has developed programs, like the diabetes education programs and support group, to address the community's most pressing health needs.
Last year, the hospital completed its Community Health Needs Assessment based on feedback collected through surveys and meetings with individuals representing an array of community organizations.
Through the assessment — which occurs every three years — Mercy identified the county's most urgent health needs and how to collaboratively address those needs with community partners.
"The approach we've taken in the past is the same approach that we're going to take in the future," said Lori Wightman, president of Mercy Hospital Ada. "We look around in the community and find partners that share our common goals — whether that's around diabetes and obesity or services for children and families."
The top health priorities identified through the assessment included diabetes and obesity, cancer, women's and children's services, and access to care. Participants also mentioned access to behavioral health services and substance abuse rehabilitation as areas of concern.
Here is a breakdown of what Mercy, in partnership with many other community organizations, has done and continues to do to address the prioritized health needs.
Diabetes and Obesity
According to a report from the Robert Wood Johnson Foundation, Pontotoc County had higher rates of obesity among adults, lower rates of access to exercise opportunities and higher rates of physical inactivity compared to state averages and top U.S. performers.
To address diabetes, Mercy Hospital Ada:
·         Provides educational services featuring group classes or individual consultations for patients with type 1 diabetes, type 2 diabetes or gestational diabetes, which occurs during a woman's pregnancy.
·          Offers diabetes classes that provide education on overall diabetes management; nutritional considerations, such as carbohydrate counting and healthy eating; safe and effective use of medications; prevention of short-term and long-term diabetes-related complications; goal achievement; activity guidelines; healthy heart recommendations; and obtaining optimal diabetes control.
·         Holds diabetes support group meetings once a month in collaboration with the Chickasaw Nation Medical Center.
·         Provides certain diabetes supplies and medications for patients without insurance who receive free health care services at the Compassion Outreach Center.
·         Participates with other community partners in the Oklahoma Diabetes Caucus through the Oklahoma Legislature.
·         Actively takes part in National Diabetes Day through educational awareness initiatives each year.
·         Helps support the annual Step Out Walk in partnership with the American Diabetes Association and other organizations in the area.
·         Provided free diabetic testing supplies and diabetes education to 15 women on Medicaid in Oklahoma last fiscal year and to 11 women with gestational diabetes so far this fiscal year. The services were provided through a grant from the Mercy Health Foundation Ada.
·         With the help of a grant in 2016, assisted several patients staying at the hospital receive prescriptions for insulin and/or other diabetes medications who would not have been able to afford the medications.
Mercy Hospital Ada's diabetes self-management education program has been recognized by the American Diabetes Association for meeting national standards.
Cancer
The incidence of cancer and death rates due to cancer in Oklahoma are also significantly higher than national averages. To address these high cancer rates, Mercy Hospital Ada provides the very latest technology to diagnose and treat the disease.
The hospital also provides support to patients diagnosed with cancer and screenings and other activities to prevent the development of the disease or catch it early. Here's a breakdown of those efforts:
·         In August, a new full-time oncologist, Dr. Ashtami Banavali, will join Mercy Hospital Ada's Cancer Center.
·         Mercy Hospital Ada offers a quarterly Look Good, Feel Better meeting and occasional disease-specific education sessions for patients and their families.
·         To improve access to services, gas cards are provided to qualifying patients who have to travel a great distance for cancer care.
·         A grant covers prescription costs for qualifying patients at Mercy to ensure patients with cancer receive the treatment they need.
·         As part of Mercy Hospital Ada's strategic plan, conversations are ongoing regarding the development of a comprehensive cancer center in the community.
·         To prevent the development of cancer caused by tobacco use, Mercy Hospital Ada participates in the statewide tobacco cessation initiative; provides a smoke-free environment at the hospital and Mercy clinics; and a Mercy Hospital Ada pulmonologist holds an annual health seminar focused on the effects of tobacco use.
·         The Mercy Cancer Center in Ada also hosts several free cancer screenings each year. Recently, those have included skin cancer, prostate cancer and colorectal cancer screenings. Mercy Hospital Ada is a participant in the Oklahoma Project Woman program, which provides free mammograms, diagnostic procedures and surgical services to qualifying women with no health insurance and limited financial resources.
·         Mercy co-workers and physicians in Ada raise money and participate in the annual American Cancer Society's Relay for Life event in Pontotoc County. Mercy is one of the top contributors to the local event.
Women's and Children's Services
Mercy Hospital Ada offers a variety of community events and programs related to women and children's health, including the following:
·         For the past three years, Mercy Hospital Ada has partnered with the Chickasaw Nation Medical Center to host a "Wear Red for Women" event designed to educate women about heart disease. Funds raised at the event go toward the purchase of Automated External Defibrillators (AEDs) in the community, which allow those using the equipment to analyze a person's heart rhythm when in potential cardiac arrest and deliver an electric shock so normal heart rhythm returns.
·         Mercy Hospital Ada offers childbirth education classes for new parents, as well as a "Nine Months to Countdown" class for mothers-to-be in their first trimester of pregnancy so they can have the healthiest pregnancy possible.
·         This year, Mercy Hospital Ada and the Chickasaw Nation Medical Center also partnered to sponsor a communitywide baby shower to provide education on healthy pregnancies.
Access to Care
One area where Pontotoc County does better than other counties in Oklahoma is in access to primary care, specialists and behavioral health. Access to care has been an important initiative of Mercy Hospital Ada the past few years as evidenced by the investment in bringing additional medical providers to the community and maintaining a thriving behavioral health unit.
Here's a breakdown of those efforts:
·         Mercy Hospital Ada and Mercy's clinics have been successful in recruiting new physicians and providers to the area to maintain a strong health care sector. Ada is unique compared to other small towns in Oklahoma in that it has two full-service health systems in the community — Mercy and the Chickasaw Nation Medical Center. According to the Oklahoma State Board of Medical Licensure and Supervision, Ada has nearly twice or three times as many physicians as other Oklahoma cities about the same size.
·         Mercy Hospital Ada currently operates a 20-bed behavioral health unit that offers two short-term therapeutic programs for inpatients specializing in geriatric psychiatry and psychiatric care for the intellectually and developmentally disabled.
·       Volunteer nurses and physicians staff the Compassion Outreach Center twice a month on their off hours and provide meals for clinic patients at least twice a year. The center provides free medical care to county residents without health insurance.  
·       To address substance abuse rehabilitation, Mercy Hospital Ada partners with the Pontotoc County Drug Free Coalition, which is a local group of volunteer community members who collaborate to prevent substance abuse and promote recovery.
A Helping Hand
Whether helping a patient better control their diabetes and weight, or treating their cancer, patients are thankful for Mercy's services.
For Frantz, Mercy's team helped her gain control of her life. Her advice to others in a similar situation is to seek help.
"They need Connie's training and her support group because that's what worked for me," she said. "It's not a one-day fix. If food made you ill, then training through Mercy's programs can show you how food can fix the situation."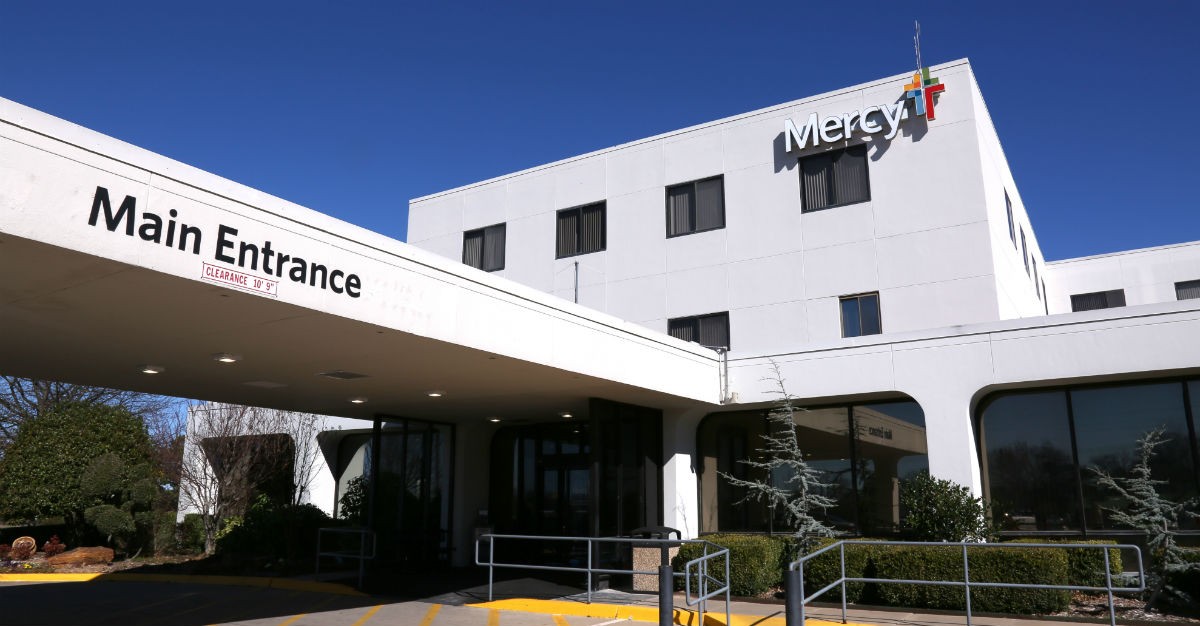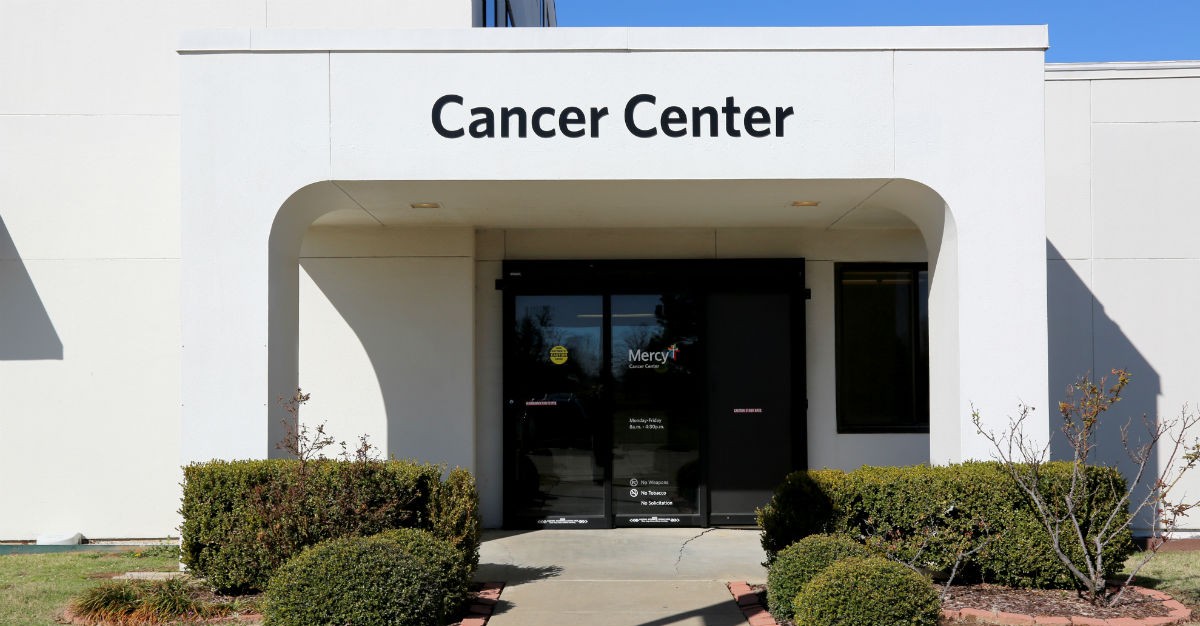 Media Contacts
Lindsey Treadwell
Ardmore, Healdton, Ada, Tishomingo