Feet have a hard job. Whether you work on them all day, you're a marathon runner, a high-heel fanatic or just trying to get in your daily 10,000 steps, our feet do a lot for us.
That's why when foot problems arise, it's good to have access to top-quality care from podiatrists who know their stuff. Dr. Elizabeth Barnica and Dr. Jared Stanton at Mercy Clinic Podiatry – Joplin and Mercy Clinic Podiatry – Carthage have that broad range of experience. The services they offer are extensive and include commonplace conditions like athlete's foot and ingrown toenails and more serious treatment like diabetic foot care and reconstructive surgery.
"We're both trained in a really broad scope," Dr. Stanton said. "Historically, the training has only been one or two years of residency, but we each did three years, so that's what enables us to do foot and ankle surgery."
Dr. Barnica is board qualified in forefoot and reconstructive rear-foot/ankle surgery with the American Board of Foot and Ankle Surgery. Dr. Stanton is certified with the American Board of Podiatric Medicine in general podiatry and forefoot/reconstructive rear-foot surgery.
The two podiatrists said patients' most common problem is generalized foot and ankle pain. While some foot problems are due to injury or congenital conditions, they suggest the best way to prevent general pain is by selecting the proper shoes.
"Choose supportive shoes that aren't too small or narrow. Also, neither of us advocate for high-heeled shoes," Dr. Barnica said. "Making good decisions in your footwear is really an investment in your health."
Podiatry sometimes overlaps with sports medicine and other specialties, and Dr. Barnica and Dr. Stanton agreed that being at Mercy and working in close proximity to other specialists is very beneficial for patients.
"It's easy for us to refer to other doctors here," Dr. Barnica said. "We have a really positive work environment, and the other departments are all great to work with. That makes for a pleasant and convenient experience for our patients."
"We also have access to the latest technology, so we and our patients are very fortunate," Dr. Stanton said. "At the end of the day, we both have compassion and a heart for our patients. That's what it's all about."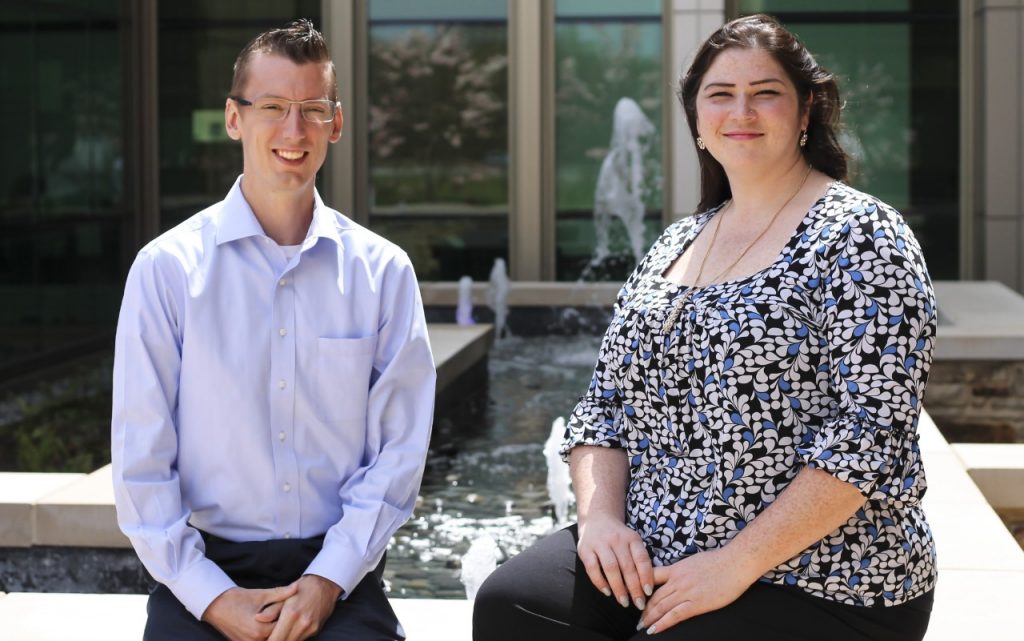 Photo courtesy of Show Me the Ozarks magazine
Practices