The pain in Mindy Shufelt's hip began several years ago and grew progressively worse. Because of a physically demanding job where she's on her feet, she resorted to a strange gait to help her get through the day. She calls it "the pirate walk."
"Hitch and drag, hitch and drag," she explained.
An X-ray earlier this year showed deterioration in Mindy's hip, severe hip arthritis that was "bone on bone." Dr. W. Cody Grammer, a Mercy orthopedic surgeon and hip and knee reconstruction specialist, recommended total hip replacement. Also, because of Mindy's age and otherwise good health, he asked if she'd be interested in being his first patient to go home the same day as her surgery.
In her late 40s, Mindy isn't the typical hip replacement patient. She liked the idea of avoiding a hospital stay for financial and practical reasons. She knew her husband, a physical therapy assistant, could take good care of her. She also knew her medical team wouldn't recommend the outpatient procedure if it wasn't in her best interest, she said, so she agreed.
Two weeks after surgery, Mindy has experienced the kind of relief Dr. Grammer said is common for total hip replacement patients.
"Hip replacement is great at relieving pain," Dr. Grammer said. "It's a great surgery where patients' happiness is measured at about 95 percent. There are many of us that think it's the best surgery in the history of mankind."
Mindy said the intense, grating pain she had felt for years was gone almost immediately. She had discomfort at the surgical incision and fogginess from anesthesia, but otherwise felt great. Three days after her surgery, when she was able to take normal steps with the assistance of counterbalancing weights, she burst into tears.
"I'm very thankful for the surgery. I've even had numerous people comment about my appearance because the pain is gone from my face," she said.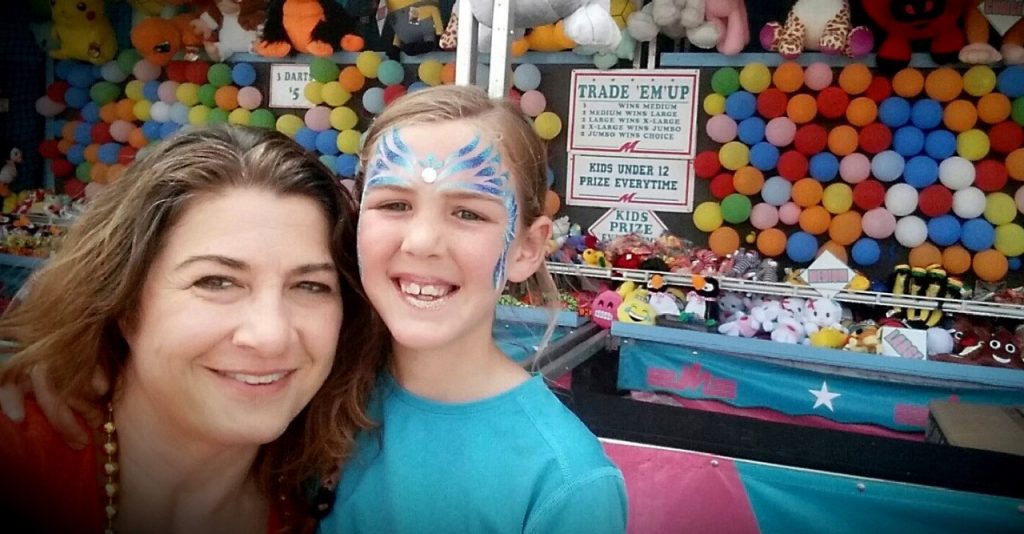 After practicing for 11 years with a specialty interest in joint replacement, Dr. Grammer participated in a six-month Joint Reconstruction Fellowship at University of Arkansas for Medical Sciences in Little Rock in 2015. In addition to studying complex joint reconstruction, Dr. Grammer was able to add the "direct anterior approach" method of hip replacement to his practice. 
The direct anterior approach allows the surgeon to replace the hip joint without cutting muscle.  Dr. Grammer noted that this allows his patients to stop using a walker or cane much more quickly. 
"In general, people have less pain and are returning to work more quickly.  You really don't even need physical therapy after your surgery. Most people just need to walk," he said.
Dr. Grammer said patients regularly ask him if they can manage hip replacement without a hospital stay. Dr. Grammer already sends about 95 percent of his patients home after just one night in the hospital. Patients appropriate for outpatient total hip replacement will generally be younger and healthier.
Outpatient hip replacement is not yet approved for Medicare patients, and it's not covered by all insurance.
There are other features of Mercy Clinic Orthopedics' Joint Replacement Program that Mindy said helped her, including an hour-long class that went over what to expect from surgery and practical information about how to prepare. She noted that she is working on increasing her endurance with the goal of returning to work soon.
She is excited about continuing to build strength and eliminating her previous limp.
"When you've walked incorrectly for so long, it will take time to think about your gait pattern and walk correctly again," she said.
Mercy, named one of the top five large U.S. health systems in 2018, 2017 and 2016 by Watson Health, an IBM company, serves millions annually. Mercy includes more than 40 acute care and specialty (heart, children's, orthopedic and rehab) hospitals, 800 physician practices and outpatient facilities, 44,000 co-workers and 2,100 Mercy Clinic physicians in Arkansas, Kansas, Missouri and Oklahoma. Mercy also has clinics, outpatient services and outreach ministries in Arkansas, Louisiana, Mississippi and Texas. In addition, Mercy's IT division, Mercy Technology Services, supply chain organization, ROi, and Mercy Virtual commercially serve providers and patients in more than 20 states coast to coast.