October 16, 2017
ST. LOUIS – Managing variation in patient care is a challenge, especially when a health system operates many hospitals across a broad geography. Today, Mercy's early adoption and use of artificial intelligence (AI) to tackle clinical variation across its 40-plus hospitals, standardize care and save lives has earned the Analytics 50 award.
This is the second year in a row Mercy has been honored by Drexel University's LeBow College of Business and Information Management magazine as one of 50 organizations in the nation that excel at using analytics to solve business challenges.
Mercy's clinical pathways, or protocols that ensure consistent delivery of best-practice medicine, were built on medical literature and a panel of expert providers' input – a subjective approach that lacked data as evidence. In 2014, Mercy Technology Services, Mercy's IT division, partnered with Ayasdi, a Silicon Valley machine intelligence pioneer, to explore vast amounts of electronic health record (EHR) data using advanced technology called machine learning. With it, Mercy can pinpoint treatments that lead to the best results, and bring that data-driven care to patients.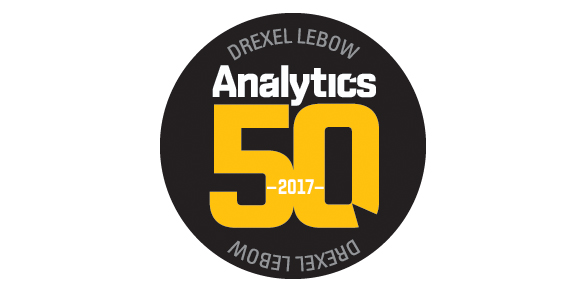 Thanks to the revolutionary approach, Mercy has reduced mortality rates by 30 percent or more for patients treated on a pathway, and costs have shrunk by roughly $800 per case, resulting in $14 million saved in Fiscal Year 2016.
The work has also garnered industry-wide recognition with the prestigious Davies Award of Excellence, a spot on health care's Most Wired list in the advanced category and a cover story feature in the August issue of HealthLeaders magazine.
"Mercy has always taken calculated risks to fix what is broken in health care," said Dr. Todd Stewart, Mercy's vice president of clinical integrated solutions. "With the right answer and a technology partner that shares Mercy's pioneering spirit, we're discovering new ways to better care for our patients – hopefully, our lessons can light the path for others." 
To see all of this year's Analytics 50 award winners, visit Information Management. 
Media Contacts