December 5, 2017
ST. LOUIS - Each summer, the firefighters of the Clayton Fire Department host a BBQ  to benefit cancer services.  The decision to direct the proceeds of the fundraiser to Mercy's David C. Pratt Cancer Center was made based on a personal connection. 
"When the wife of one of our (now retired) firefighters was diagnosed with breast cancer, she was treated at Mercy," said Ryan Harrell, Clayton fire captain. "They were very pleased with the care she received so from then on we've donated all the proceeds to Mercy."
"We're so appreciative when a community organization makes a  donation, especially when it's a result of the care we provided for a loved one, " said Dr. Shawn Hu, medical director of Mercy's David C. Pratt Cancer Center.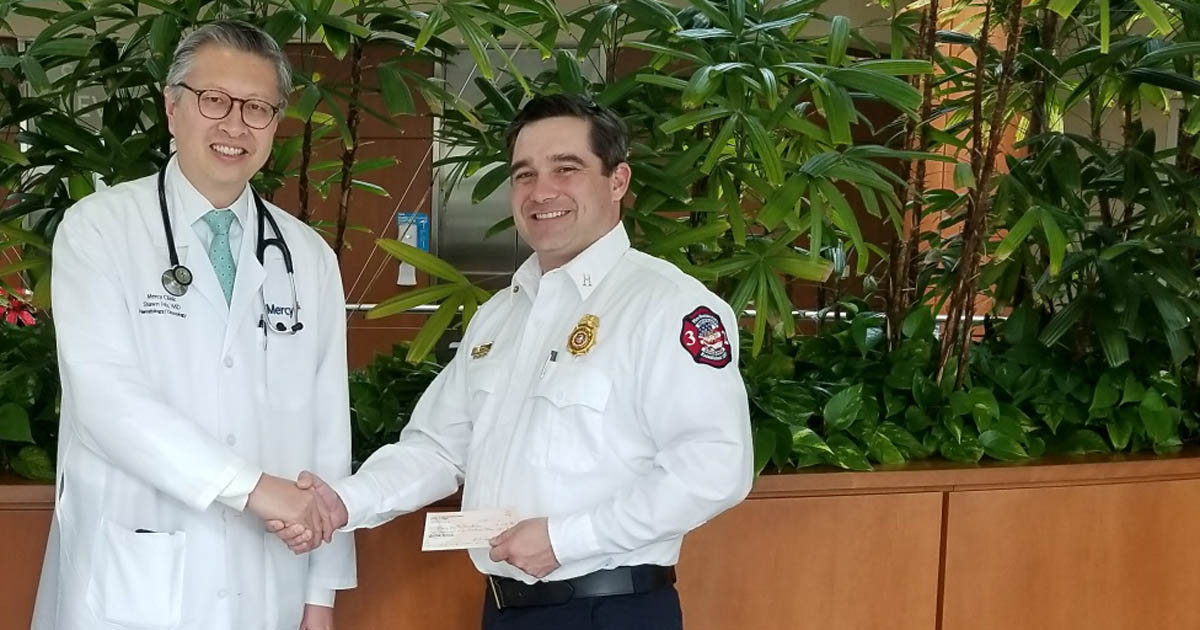 Media Contacts