February 2, 2018
Dr. Pranjal Desai's desire to practice medicine began during a volunteer opportunity in India when he was 15.
"I was inspired by the concept of serving others through medicine," said Dr. Desai. "Observing physicians closely treating patients and relieving their suffering was very fascinating and satisfying."
After completing medical school and his general surgery residency, he became an attending surgeon and the administrator of a 60-bed rural hospital in India. In that role, he discovered his passion for rural health, which he is bringing to his new role as an obstetrician and gynecologist (OB/GYN) at Mercy Clinic OB/GYN — Commerce Street in Ardmore.
"Working in a rural community gave me unique exposure into public health issues impacting the lives of people living in small communities," said Dr. Desai. "My wife and I always wanted to work in rural settings so when I saw the job at Mercy in Ardmore, it was evident that this was a perfect place for us to serve."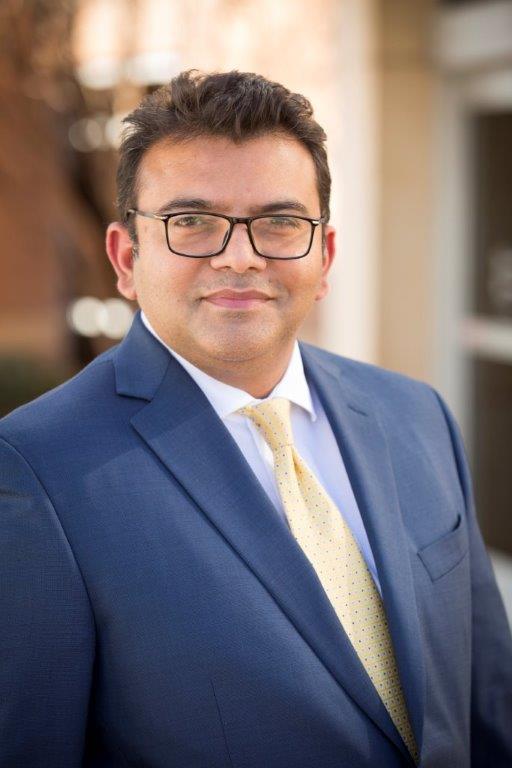 Dr. Desai's wife is also a practicing OB/GYN and hopes to join Mercy when she and the couple's daughter move to Ardmore in the coming months.  
In his new role at Mercy, Dr. Desai is excited to bring his extensive medical expertise and passion for research and public health to Ardmore and the surrounding areas. He looks forward to providing compassionate care and building relationships with patients and their families.
"As a physician, I treat the patient as a whole rather than just treating a symptom," said Dr. Desai. "I am focused on providing clear communication, which is key to building trust and making patients feel more comfortable."
Dr. Desai received his medical degree and completed his general surgery residency from Smt. NHL Municipal Medical College in India. He completed an OB/GYN residency from Morristown Medical Center in Morristown, New Jersey. Most recently, he spent time treating women with gynecological cancer at Sylvester Comprehensive Cancer Center and Jackson Memorial Hospital in Miami. Earlier this year, he also received his master's degree in public health from the University of Miami.
In his spare time, Dr. Desai enjoys spending time with his family, cooking, playing bongo drums, reading, writing and traveling.
To make an appointment with Dr. Desai at Mercy Clinic OB/GYN — Commerce Street, located at 1020 N. Commerce St. in Ardmore, call 580-220-6467.
Media Contacts
Lindsey Treadwell
Ardmore, Healdton, Ada, Tishomingo
Mercy, named one of the top five large U.S. health systems in 2017 by Truven, an IBM Watson Health company, serves millions annually. Mercy includes 44 acute care and specialty (heart, children's, orthopedic and rehab) hospitals, more than 700 physician practices and outpatient facilities, 40,000 co-workers and more than 2,000 Mercy Clinic physicians in Arkansas, Kansas, Missouri and Oklahoma. Mercy also has outreach ministries in Arkansas, Louisiana, Mississippi and Texas.