February 13, 2018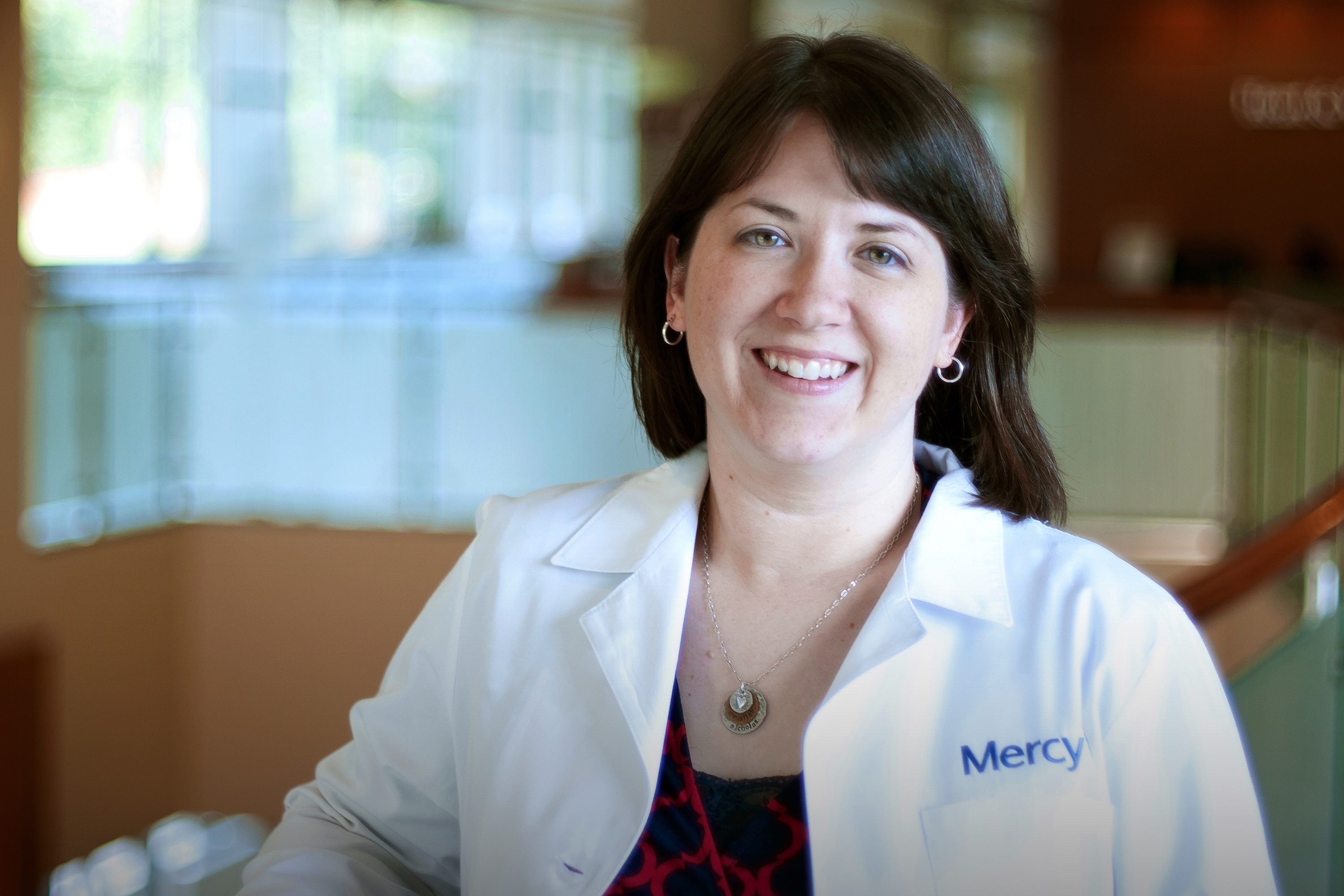 Some of Dr. Dorothy Gleditsch's best training came after she had been a neonatologist for several years, when she gave birth at 34 weeks to her third son.
He was in respiratory distress and was taken to the neonatal intensive care unit (NICU) to be intubated. In the moment, what she called her "doctor brain" switched off and all she could think was that her son needed to eat.  
"I should have been worried about his lungs, but I did what every mom does. I said all the stuff that every mom says," she said. "My mom brain was on."
Her son spent a week in the NICU. That experience made her better able to relate to mothers when they are struggling with issues common to moms with premature babies, such as breastfeeding troubles and anxiety about being separated.
"It's made me a better doctor. I can just relate to moms more and think more about how they're affected, and I'm better able to respond to that," she said. "Being a mom and having gone through the same experience, I relate to them in a way many physicians don't."
Dr. Gleditsch joined Mercy Hospital Northwest Arkansas in Rogers in September. She worked for four years at Freeman Health System in Joplin, Missouri, after completing a three-year residency and a three-year fellowship at Cardinal Glennon Children's Medical Center in St. Louis. Previous to that, she earned her doctor of medicine at Saint Louis University School of Medicine.
Dr. Gleditsch still remembers her first patient while she was a resident physician, a girl born at 26 weeks. Although it was terrifying caring for such a tiny infant, she immediately felt a connection and knew she loved critical medicine. Three years later, during her fellowship, she got to examine the little girl as a normal 3-year-old.
There are many victories in neonatology, Dr. Gleditsch said.
"Nobody wants to see us, but it's good that we're here. When things don't go right, we still get babies home. It's so exciting when babies go home. It's why we exist," she said.
Dr. Gleditsch typically meets parents for the first time before a premature baby's delivery. She gives them a brief explanation of the care their baby will get in the NICU.
"Because it's so scary in the delivery room, at least having laid eyes on me before is some reassurance," she said.
Dr. Gleditsch said one of her strengths is being able to talk to parents without using a lot of medical jargon. She also has an ability to stay calm in crisis situations, "which helps keeps my parents calm. I can tell them, 'Don't worry until I worry.'"
Neonatology involves supporting babies as they grow and heal. It also involves "pushing" them when it's time to try weaning them from treatments. "It's our job to push the babies to get them out the door, but they will push back. They will tell us what they can tolerate. It's a give and take," she said. "Our job is to listen to the subtle cues they give us and adjust."
Dr. Gleditsch said Mercy delivers excellent care, and she looks forward to enhancements that will come with the opening of a new NICU in the tower being added to Mercy Hospital. One major difference will be the addition of private rooms where mothers and babies can be together.
"I'm really excited about that. There's an emotional aspect to separating moms and babies," she said.
Bottom line, Dr. Gleditsch wants parents to know that she will treat each child like her own.
 "Everything I do for kids, I do what I would do for my own kid. That's how I make every decision," she said.
Media Contacts