February 28, 2018
With the staggering prevalence of cancer in the United States, it's likely every person personally knows of someone who has been diagnosed with the disease. According to the National Cancer Institute, an estimated 1,685,210 new cases of cancer were diagnosed in the U.S. in 2016.
More importantly, each case represents a life: a mother, father, sister, brother, friend or neighbor.
That's where eighth-grade students from Mrs. Michelle Brittain's English class at Fort Scott Middle School decided to step in and take on a project which spreads a message of hope to patients at the Mercy Cancer Care Unit of Hope.
The students created sentimental hand-crafted notes in either cards, posters, or even in one case inside origami figures. The messages are displayed in the treatment area for patients, family members and caregiver to read.
"It is humbling to be included in this student-driven project that focuses on encouraging our cancer patients," said Susan Wood, RN, Mercy Cancer Care Unit of Hope. "When I saw what the kids had created, it gave me goose bumps and brought a tear to my eye."
The idea for the class project came after the class read a short story by Terry Brooks titled "Imaginary Friends" about a young man who was fighting leukemia. Additionally, all eighth graders recently traveled to the Coterie Theater for Project Art.
"On behalf of our patients, I want to extend a huge thank you to Mrs. Brittan and her students for this extremely kind gesture," Wood added.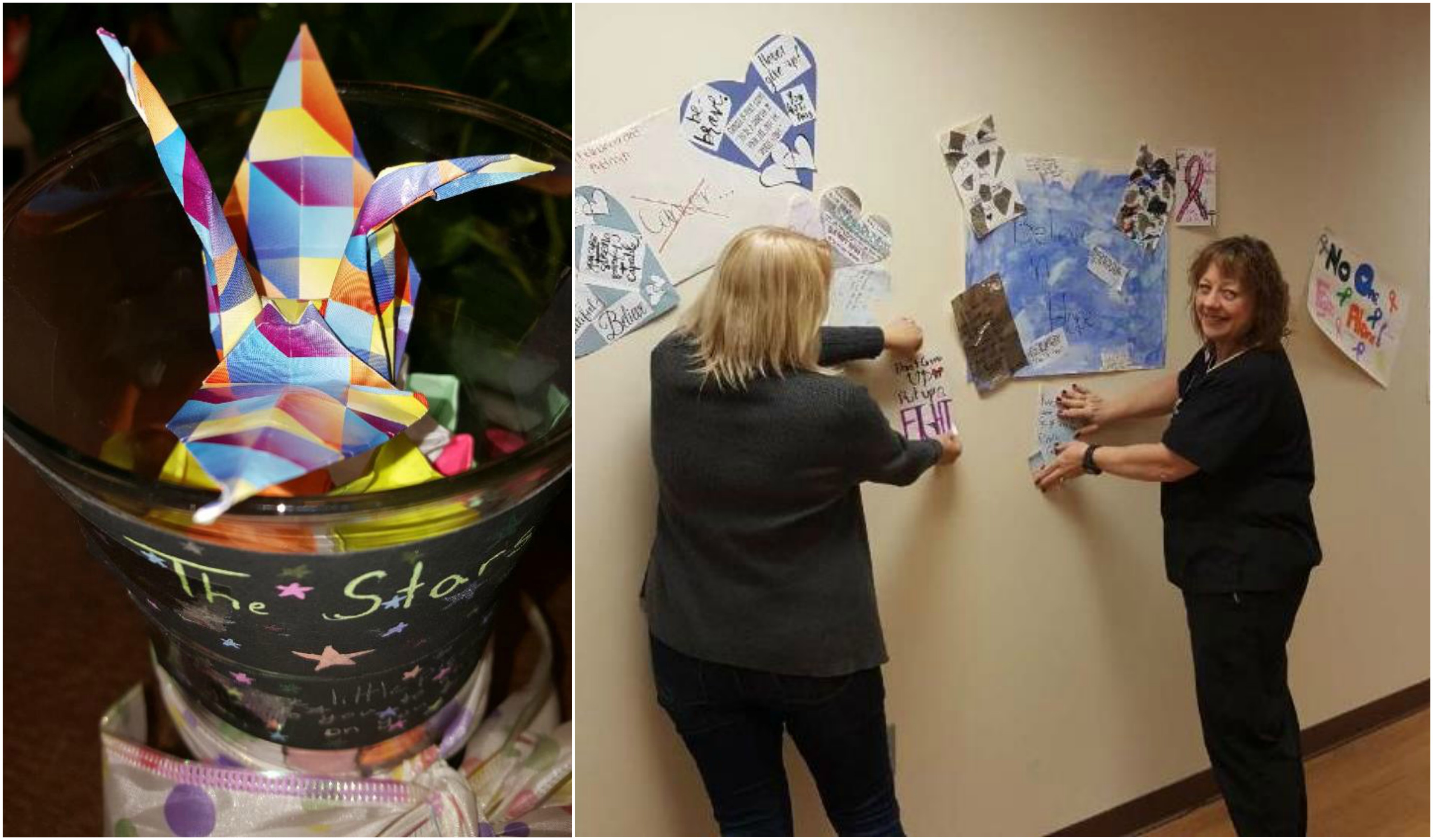 Media Contact