April 18, 2018
Job seekers can get a taste of what hospital food should be and possibly land a new job with great benefits during a hiring event dubbed "Appetizers and Applications." It's set for Monday, April 23, 2018 from 3 p.m. to 6:30 p.m. Applicants should come in the entrance to Mercy Kids, 1235 E. Cherokee in Springfield, Missouri.
As Mercy prepares to open its new cafeteria this summer, it's hiring more staff to cover new features – like the wood stone pizza oven, state-of-the-art equipment and a consumer-driven menu created by its executive chef and trained culinary team.
"You'd be surprised how many members of our community already come to the hospital for a reasonably-priced, healthy, from-scratch meal," said Amy Partain, director of Food and Nutrition Services at Mercy Hospital Springfield. "We know that demand will significantly increase as we expand the space, open up window-view seating and offer new fresh, made-to-order menu options."
Along with providing meals to hospital co-workers and guests, the cafeteria also runs an efficient hotel-style room service model for patients. Patients can order their meals on their own schedule. A trained team of dietetic technicians assist them with their nutrition requirements and restrictions using advanced nutrition software.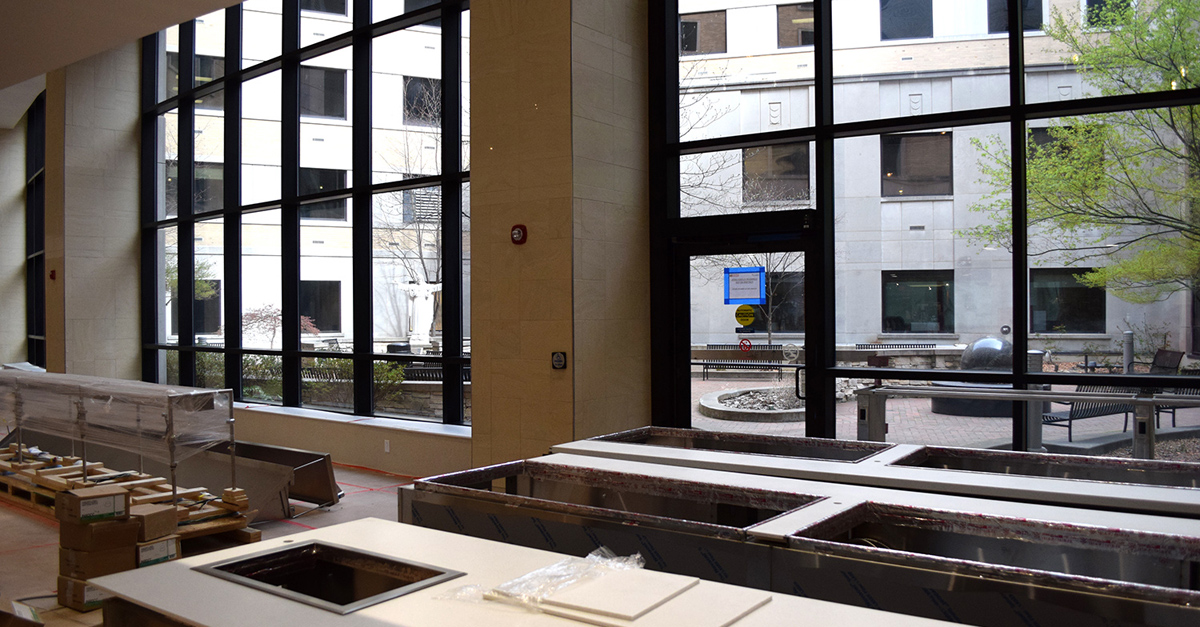 Mercy Springfield provides thousands of meals every day through room service, quick-service cafés and upscale catering, which also means an array of job opportunities. "Our room service attendants truly make a difference in our patients' stay," Partain said. "If you have a passion for cooking, but have limited experience, we provide paid training in food preparation and teach culinary skills. We're looking to pair people with positions they love and offer benefits for full and part-time workers that include health insurance, paid time off, tuition reimbursement, and retirement savings. This isn't just a job – it's a career that makes a difference in the lives of patients, the people you work with and the community."
During the hiring event, meet Mercy chef Tyler Gant and enjoy appetizers provided by Mercy's trained culinary team. "Our catering department provides upscale presentations that range from a simple coffee service to creative, extravagant events," he said.
Pay for these positions starts at $9.56 per hour .Interviews will be conducted at the event, and job offers will be made. Attendees can fill out applications on-site or in advance by going to www.mercy.net/food
Media Contacts
Sonya Kullmann
Berryville, Branson, Cassville, Lebanon, Mountain View, Rolla, Springfield, Aurora