May 9, 2018
Betty Jo Rocchio, who will lead more than 15,000 nurses across Mercy, believes in innovation that provides nurses more time at the bedside doing what they do best: caring for patients.
"If nurses are happy, patients are happy. There's a direct correlation and national data supports that. Without a doubt, nurses are happiest when they are caring for patients," said Rocchio. "My job is to make sure that we have smarter tools, better technology and processes so our nursing team can spend more time with their patients and less time on things that take them away from patients."
Since joining Mercy in 2013 to improve surgical procedures, Rocchio has led efforts to standardize workflows, optimize tools clinical teams need for surgery to go smoothly, reduce waste and develop clinical benchmarks and dashboards.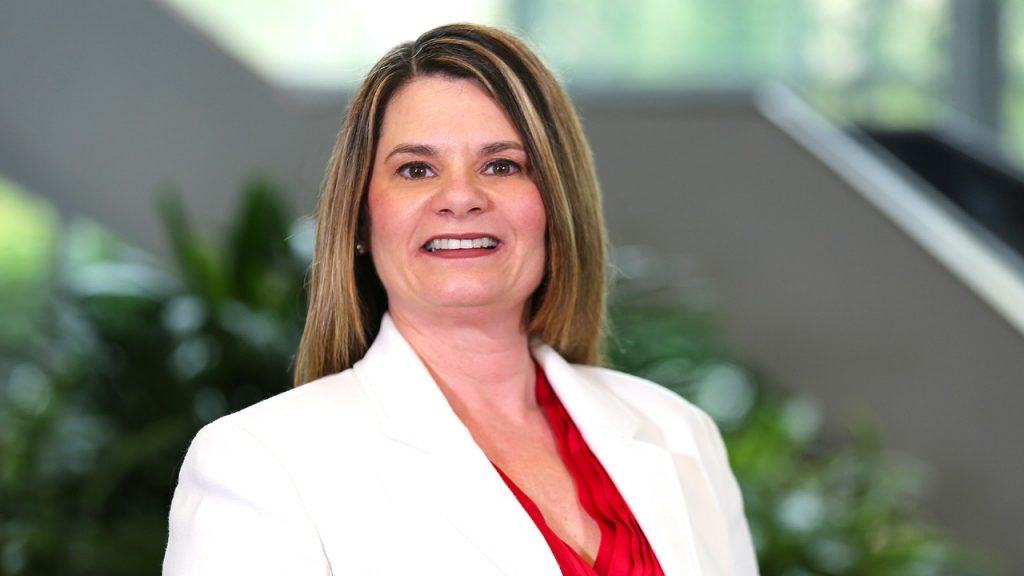 Betty Jo Rocchio, Mercy's chief nursing optimization officer
"Her work has ultimately improved care for patients undergoing surgery," said Dr. Fred McQueary, Mercy's chief clinical officer and president of ambulatory care. "By streamlining processes through the use of analytics and technology, she has garnered many national awards, including being named among the 'Most Powerful Women in Healthcare IT' two years in a row."
Prior to joining Mercy, Rocchio served nearly a decade in various nursing and surgical services leadership roles with Mount Carmel health system in Columbus, Ohio. She earned a bachelor's degree in nursing from the Franciscan University of Steubenville in Steubenville, Ohio, and a master's degree in health sciences from La Roche College in Pittsburgh, Pennsylvania.
When not providing nursing leadership, Rocchio is a member of the National Association for Down Syndrome and an advocate for workplace inclusion for people with disabilities. She is also set to begin a two-year, part-time online program in the fall for a doctorate of nursing practice from Ohio State University.
"I firmly believe that all decisions in health care should be centered around the care of patients," said Rocchio, who will continue to serve as an advanced practice nurse a few days a month at Mercy's hospital in Washington, Missouri. "It's important to remain connected to patient care. It also gives me an opportunity to see what frontline co-workers need to provide the best care to patients."
Mercy, named one of the top five large U.S. health systems in 2018, 2017 and 2016 by IBM Watson Health, serves millions annually. Mercy includes more than 40 acute care and specialty (heart, children's, orthopedic and rehab) hospitals, 800 physician practices and outpatient facilities, 44,000 co-workers and 2,100 Mercy Clinic physicians in Arkansas, Kansas, Missouri and Oklahoma. Mercy also has clinics, outpatient services and outreach ministries in Arkansas, Louisiana, Mississippi and Texas. In addition, Mercy's IT division, Mercy Technology Services, supply chain organization, ROi, and Mercy Virtual commercially serve providers and patients in more than 20 states coast to coast.
Media Contacts