August 5, 2019
A new school year is right around the corner and many families are looking for ways to transition from the lazy days of summer to the busy fall schedules that await them.
While children are filled with excitement and first-day jitters, parents often worry if they are sufficiently prepared. To help your child make the most out of this school year, all you need is a little organization, communication and forethought.
Dr. Elizabeth McCabe, a pediatrician at Mercy Clinic Primary Care – Waterview Park, shares tips to prepare your child for a fresh start and a healthy, educational year. 
Staying healthy throughout the school year
It's no secret that school and germs go hand in hand. In an effort to keep your child as healthy as possible throughout the year, encourage healthy habits and set ground rules ahead of time.  
It all starts with sleep. Establishing a bedtime routine is important to ensuring children get adequate sleep each night. The American Academy of Pediatrics (AAP) recommends children 3 to 5 years of age getting 10 to 13 hours of sleep, including naps, per 24 hours, and children 6 to 12 years of age getting 9 to 12 hours.
Provide a healthy breakfast to help your child kick-start their day. Additionally, pack a well-balanced lunch or talk about choosing healthy options in the cafeteria. Also try to stock your kitchen with nutrient-rich snacks for after-school appetites.  
Encourage good hand hygiene and explain the importance of washing your hands throughout the day.
Limit screen time and make sure your child is getting plenty of physical activity.
Ensure your child's vaccines are updated and get a flu shot when they become available.
Confirm your school aged child's annual well-child check-up with their pediatrician is scheduled (this typically takes place around their birthday).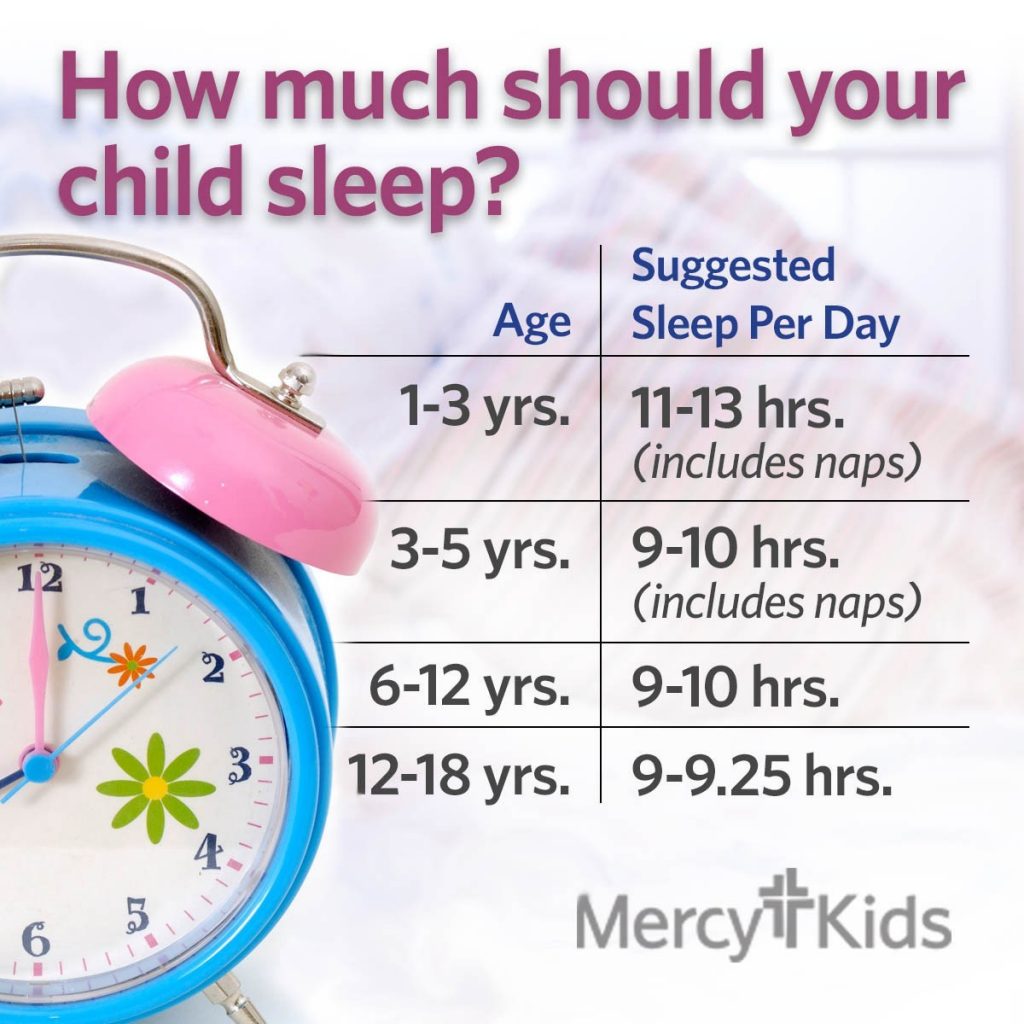 Dealing with school stressors
With a new schedule, new friends and a handful of new activities, it's no wonder kids can find themselves feeling anxious or stressed during the school year. Communication, quality time and a little extra planning on your part can help keep these all too common feelings at bay. 
Encourage constant communication. Set aside special time during the day to talk to your child about their day at school, perhaps over dinner or before bedtime when you're able to give each other your full attention. Talk to them about their fears and listen with empathy.
Add fun notes or other little surprises in their lunch box to brighten their day.
Get to know your child's teacher, create an open line of communication and check in with them every so often to see how your child is adjusting.
Establish a timeframe and location for completing homework each night.
Between work, school and new extra-curricular activities all amidst shorter autumn days, this busy season of life can keep anyone preoccupied. Don't forget to plan some family time too! Whether it's one-on-one time throughout the week or a fun family outing over the weekend, this special time together is just as important as what's listed above.
Elizabeth McCabe, MD, is a pediatrician at Mercy Clinic Primary Care, located at 2601 SW 119th Street in Oklahoma City, Oklahoma. To make an appointment, call (405) 378-5752.   
VIDEO: Bedtime Tips for Back-to-School Blues
VIDEO: Bite-size Breakfast Advice for Back-to-School Brains
Media Contact
Meredith Huggins
Guthrie, Kingfisher, Oklahoma City