April 18, 2019
Dr. Donna Currier's interest in the medical field goes back to her childhood growing up in Thayer, Missouri.
"I spent a lot of time in hospitals visiting my grandmother when I was young and I was intrigued by the medical field," said Currier, an optometrist who recently joined Mercy Clinic Eye Specialists -Optometry in Lebanon. "I enjoy interacting with people and health care seemed like a natural fit for me."

She was especially interested in caring for the eyes, which she considers "the windows to a person's health."

"When I examine a patient's eyes, I gain a better understanding of their overall wellness, such as signs of thyroid disease, diabetes, hypertension and vascular disease," said Currier. "When patients leave my office, I want them to be fully educated on their eye health so they can make informed decisions about their treatment options for a successful outcome."

The team at Mercy Clinic Eye Specialists - Optometry in Lebanon offers primary eye care, including eye exams, consultations, and fittings for glasses and contact lenses. Currier is experienced in assessing and managing a variety of conditions, including cataracts, glaucoma, macular degeneration, dry eye, diabetic and hypertensive eye disease, and other eye conditions.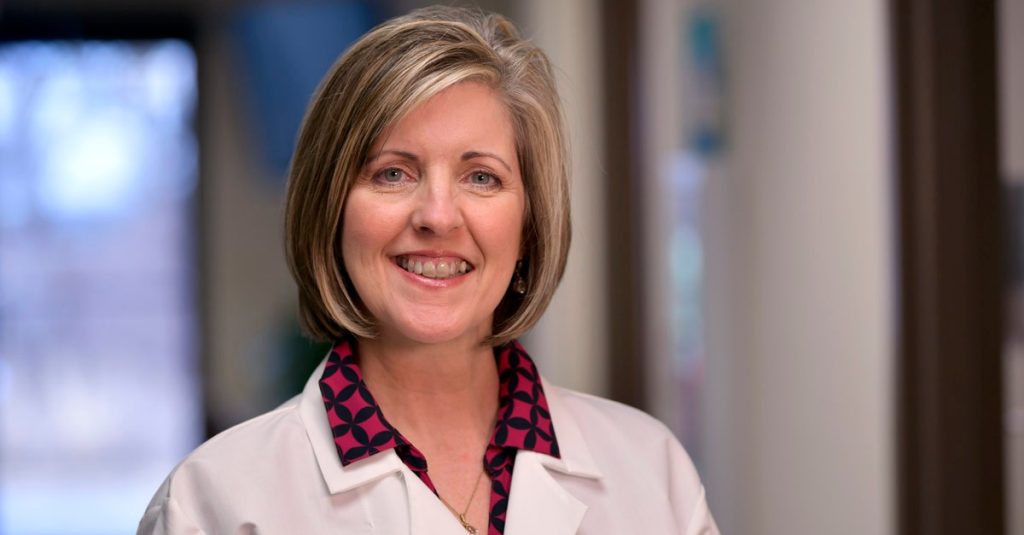 Currier received her bachelor's degree in biology from Southwest Missouri State University (now Missouri State University) in Springfield, Missouri, and her doctor of optometry degree from Southern College of Optometry in Memphis, Tennessee. Prior to joining the clinic in Lebanon, she worked at Mercy Clinic Eye Specialists - Ophthalmology in Springfield.
She and her husband - who she has known since elementary school - have three children and one grandchild. In her spare time, Currier enjoys spending time with friends and family members, reading, taking nature walks, sightseeing, and attending church, school and community events.  
To make an appointment at Mercy Clinic Eye Specialists - Optometry, located at 341 Hospital Drive, Suite 200, in Lebanon, call (417) 533-6540, or click the button below.
Media Contacts
Sonya Kullmann
Branson, Cassville, Lebanon, Mountain View, Rolla, Springfield, Aurora