June 7, 2019
She's traded the excitement of emergency and trauma medicine for primary care, and Brianna Sikes, Mercy nurse practitioner, is bringing years of specialized training to Mercy Clinic Family Medicine – Buffalo.
"With this switch, I'm most looking forward to building relationships with my patients, which is something you don't really get to do when you're working with trauma patients," Sikes said. "I want to educate my patients on how they can take control of their health with simple changes. I love the education aspect of family medicine."
It may be no surprise Sikes was initially drawn to trauma medicine. Her mother is an emergency room nurse and Sikes witnessed the excitement of the ER firsthand when she was growing up in Bolivar. It's why she began her career as a nurse in the neuro trauma ICU at Mercy Hospital Springfield, then worked full time with the trauma surgeons there while earning her nurse practitioner degree. She also has experience caring for burn patients. In all, she's been with Mercy for eight years.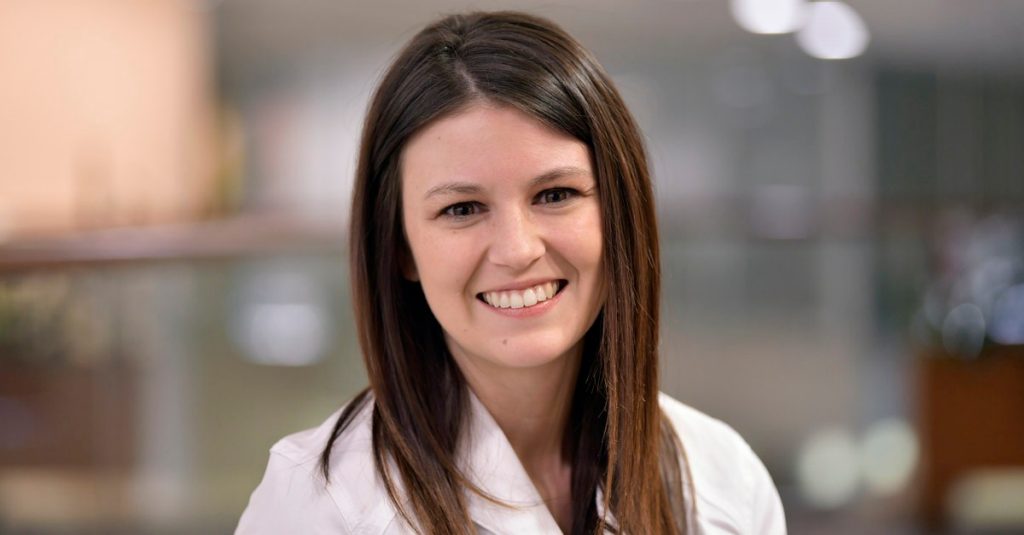 Her skills will be a benefit to patients around Buffalo. "I love wound care and I'm happy to help patients with chronic wound management," she said. "I can even do wound debridements in the office so people don't have to travel."
Sikes is looking forward to getting involved in her community, too. "I love practicing where I call home," she said. "Caring for kids and watching them grow up healthy and strong is another passion of mine. I'd love to see lots of kids coming to see me for their checkups!"
You may not even need an appointment to see Sikes. For care of a minor injury or illness, you can walk in to Mercy Clinic Family Medicine – Buffalo Monday through Friday between the hours of 8 a.m. and 4:30 p.m. You don't need to call ahead – just "come on in." Some of the issues that are appropriate for these visits include:
Evaluation of new symptoms
Simple cuts, puncture wounds and abscesses
Sprains and strains
Cold and flu symptoms (fever, ear pain, sore throat, etc.)
Urinary tract infections
Rashes, minor burns and insect bites
For other needs, make an appointment with Sikes by calling Mercy Clinic Family Medicine – Buffalo at 417-345-6101 or by clicking below.
Media Contacts
Sonya Kullmann
Branson, Cassville, Lebanon, Mountain View, Rolla, Springfield, Aurora