July 25, 2019
Dr. Bernardino Rocha, vascular surgeon, is known for his calming presence and excellent bedside manner. In fact, two patients recently nominated him for the Mercy Charism Award.
His nominators wrote: "We love Dr. Rocha, because he is a good listener and he has a calming, soothing presence. He took the time to explain our options and he was patient in spite of our stressful responses. He took the time to let us process our fear responses and then helped us reach good decisions as a team. 
Congratulations Dr. Rocha, on winning the Charism Award.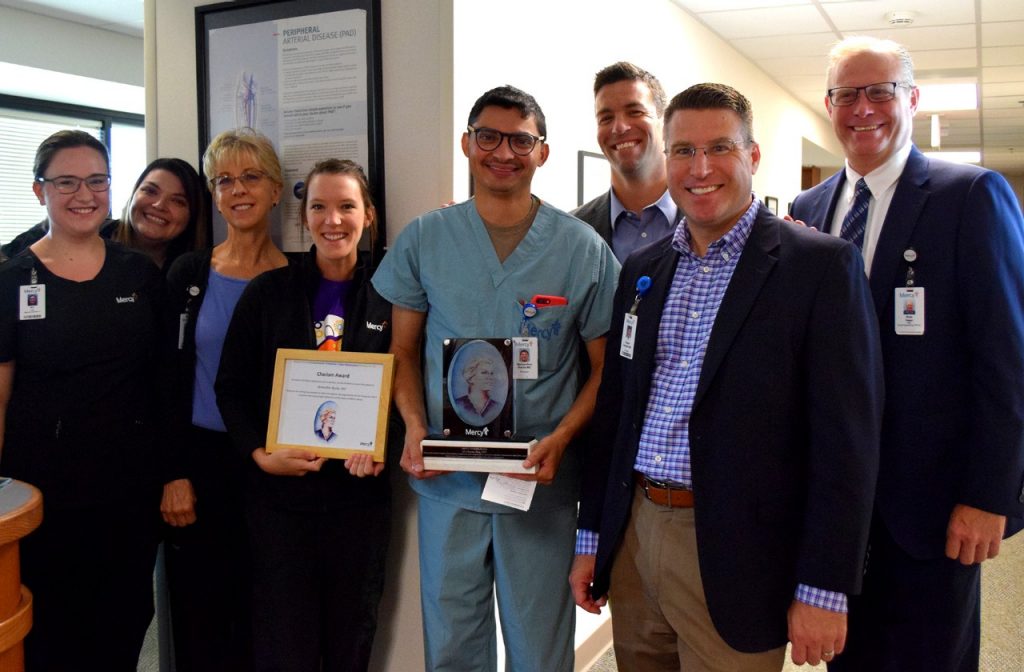 Media Contact
Sonya Kullmann
Branson, Cassville, Lebanon, Mountain View, Rolla, Springfield, Aurora