Mercy will name the new heart unit in its soon-to-open seven-story tower in recognition of the McMillon family after a gift from Doug and Shelley McMillon. The McMillon's gift of $1 million to Mercy's Opening Doors campaign will support its $277 million expansion in Northwest Arkansas.
The donation puts Mercy close to a total of $20 million in philanthropic support toward a goal of $25 million in the campaign.
"We're so grateful to the McMillon family for seeing the importance of cardiac care and health care in general in Northwest Arkansas," said Clark Ellison, regional vice president of Mercy Health Foundation. "We are fortunate they want to be part of helping us advance health care, such an important cornerstone to sustainable growth in our community."
Located within the new tower's fourth floor, the McMillon Family Heart Unit represents one of Mercy's most essential services to the community. The unit will include 36 cardiac inpatient beds, nurses' stations, family consultation rooms, friends and family waiting area, children's playroom and a heart center conference room.
The center enhances an already robust program of cardiac care anchored by Mercy Clinic Cardiology and the Mercy Heart and Vascular Center.
"It's an honor for Mercy to be the recipient of the McMillons' generosity," said Eric Pianalto, president of Mercy Hospital. "Their gift will have a lasting impact and enhance our ability to address the growing need for cardiovascular services in the area."  
Over a 12-month period, Mercy cared for 147 open heart surgery patients in the hospital and another 30,000 in outpatient and ambulatory settings. The need for cardiovascular services is expected to grow in the next five to seven years.
Mercy's multiyear expansion, announced in April 2016, will invest nearly a quarter-billion dollars in capital projects and equipment. The expansion of facilities and services comes with the creation of 1,000 health care jobs, including 100 physicians. The largest piece of the expansion is a $141 million, seven-story hospital tower that will increase capacity from 200 to 350 beds. Additionally, the expansion brought the addition of seven new clinics, including Mercy Springdale, a multispecialty facility with a freestanding emergency department set to open in September.
The objective of the expansion is to increase access to vitally needed medical services throughout Northwest Arkansas, advance economic development and improve quality of life.
The McMillons, who live in Bentonville, have two sons. Doug McMillon has been president and chief executive officer of Walmart since 2014. He serves on the board of directors for Walmart, the Consumer Good Forum, U.S.-China Business Council and Crystal Bridges Museum of American Art.
Mercy, named one of the top five large U.S. health systems from 2016 to 2019 by IBM Watson Health, serves millions annually. Mercy includes more than 40 acute care, managed and specialty (heart, children's, orthopedic and rehab) hospitals, 900 physician practices and outpatient facilities, 45,000 co-workers and 2,400 Mercy Clinic physicians in Arkansas, Kansas, Missouri and Oklahoma. Mercy also has clinics, outpatient services and outreach ministries in Arkansas, Louisiana, Mississippi and Texas. In addition, Mercy's IT division, Mercy Technology Services, supply chain organization, ROi, and Mercy Virtual commercially serve providers and patients in more than 20 states coast to coast.
The primary mission of the Mercy Health Foundation is to secure financial support enabling Mercy to provide affordable, quality healthcare in a faith-based environment to every individual, regardless of financial means.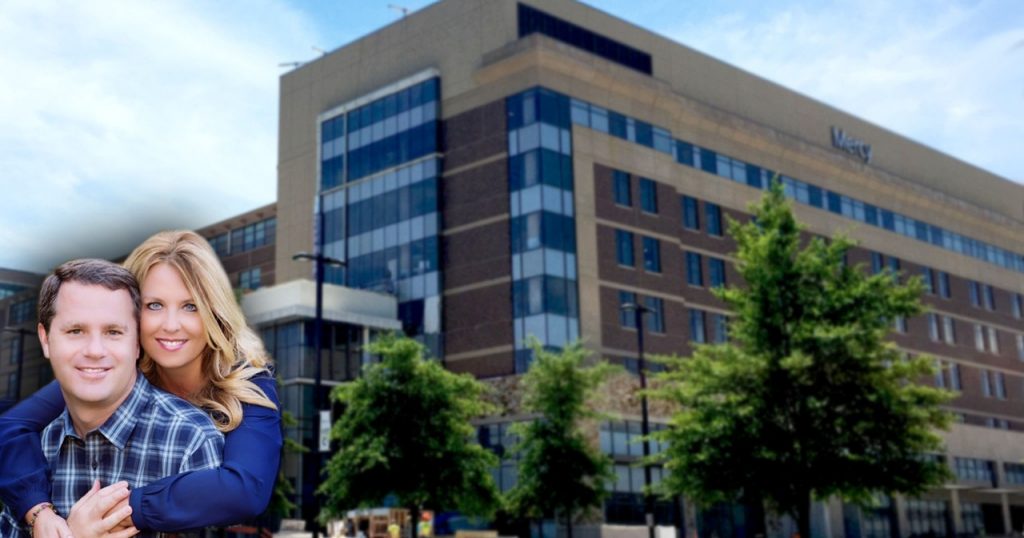 Mercy will name the new heart unit in its soon-to-open seven-story tower in recognition of the McMillon family after a gift from Doug and Shelley McMillon.
Contacts