September 26, 2019
Patients in the Bolivar area who want specialty care that ranks in the Top 5 for quality in the country no longer have to drive to Springfield to get it. After a blessing and ribbon cutting today, Mercy Bolivar Multispecialty opens to patients on Monday, Oct. 7, 2019.
The 43,000 square-foot building at Highways 13 and 83 in Bolivar replaces Mercy's family medicine and urgent care clinic, and greatly expands services to meet the community's needs. For example, Mercy will be the first to bring 3D mammography to the Bolivar area, which substantially increases the accuracy of the cancer screening test.
"People around Bolivar have been asking us to bring them additional health care options," said Dr. Rob Cavagnol, president of Mercy Clinic Springfield Communities. "We had such an overwhelming response to the opening of our family medicine clinic in spring of 2017, that we immediately began talking about how we could bring even more services to this area."
Construction began on the new facility in fall of 2017. Along with family medicine and urgent care, the new clinic offers the following specialty services:
Behavioral Health
Cardiology
Cardiovascular
General Surgery
Oncology
Neurosurgery
Audiology
Ear, Nose and Throat
Sports Medicine
Orthopedics
Podiatry
Gastroenterology
Pain Management
Endocrinology
Virtual Care
Hospital services at the new facility include:
Infusion
Imaging
CT, MRI 3D Mammography, Ultrasound, digital X-Ray
Outpatient Surgery Center
"SBU and Mercy have a long-standing partnership rooted in our complementary missions of the healing arts, informed by the love of Jesus," said Dr. Eric Turner, president of Southwest Baptist University. "We are excited to see how Mercy will enhance the impressive medical care available in a community our size and are pleased to welcome Mercy's expanded services to Bolivar."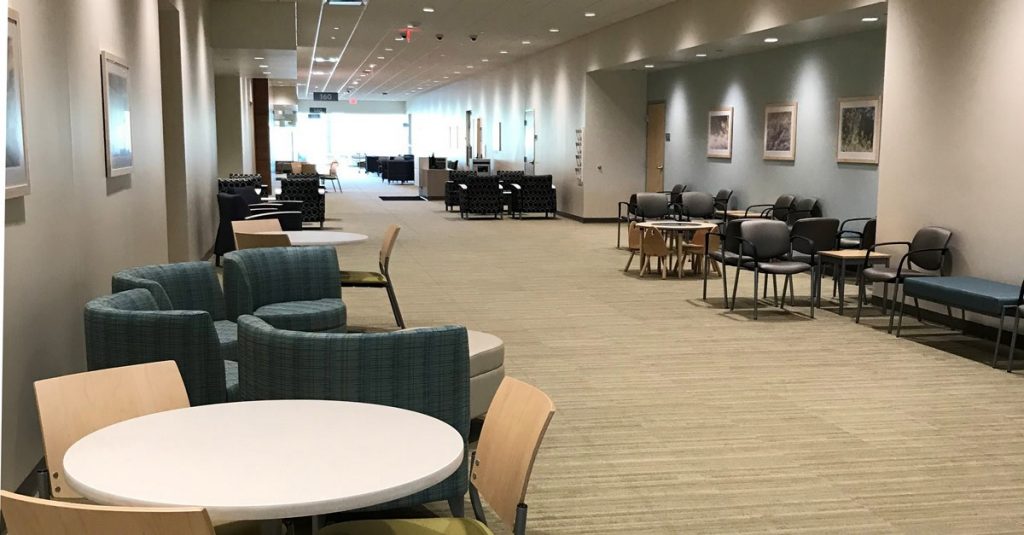 Inside Mercy Bolivar Multispecialty. The new facility brings new options for care in 15 specialties, along with infusion and imaging - including 3D mammography.
One of those expanded services is virtual medicine; Mercy is a worldwide leader in telemedicine. Patients with multiple chronic conditions may qualify for Mercy Virtual's vEngagement program, which equips them with wireless gear like blood pressure cuffs and scales. Their daily use of the equipment syncs with a Mercy-provided iPad and gets sent to the care team at Mercy Virtual. Those providers can intervene quickly if a patient's key numbers change. From the clinic, other specialists may be available for virtual consultations, saving patients the drive to a bigger city but still enabling a face-to-face conversation.
Mercy Bolivar Multispecialty is located at 3817 S. Springfield Ave. in Bolivar. Its doors open to patients at 8 a.m. on Oct. 7. 
Media Contacts
Sonya Kullmann
Branson, Cassville, Lebanon, Mountain View, Rolla, Springfield, Aurora