October 22, 2019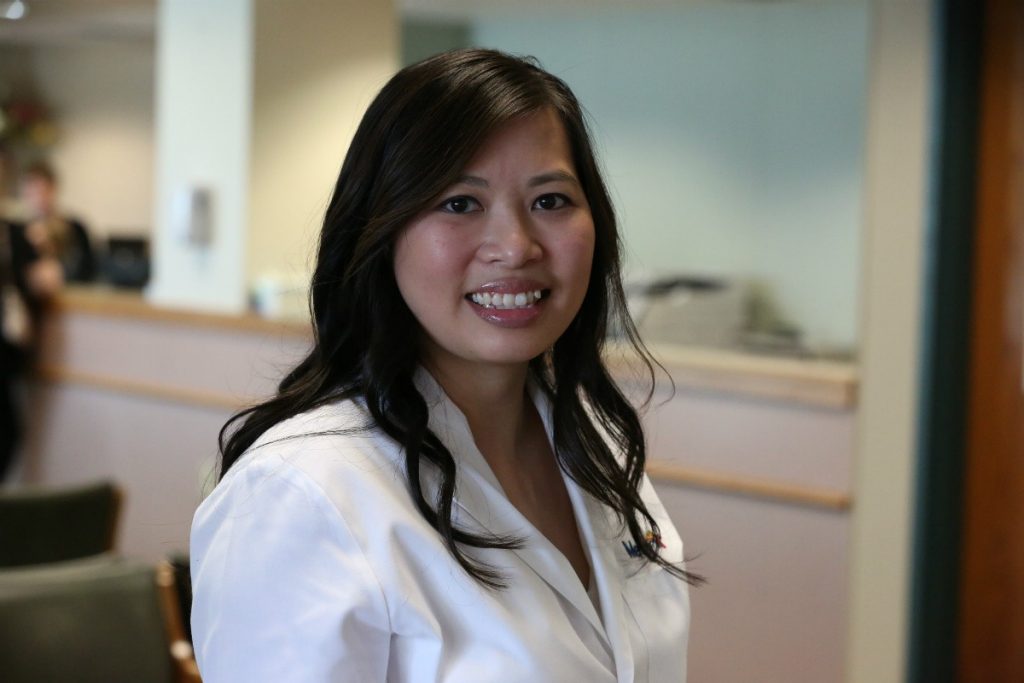 Dr. Thao Nguyen
As a young child, Dr. Thao Nguyen – a first-generation Vietnamese-American – recalls the challenges her parents and family members experienced navigating the health care system in southern Louisiana.
"I still remember how difficult it was to go to a physician's office as a child because of language barriers between my parents and providers," said Nguyen, a family medicine physician who recently joined Mercy Clinic Primary Care – Free Ferry in Fort Smith.
Dr. Nguyen decided to pursue a career in medicine so she could help bridge that gap for others.
"Growing up, I only saw a doctor when there was a medical concern," she said. "As a physician, I am a big proponent of preventive care. I encourage patients to stay up-to-date on their immunizations, get cancer screenings, come in for an annual check-up and make lifestyle changes to improve their overall health." 
She is also happy to care for patients from all backgrounds. The clinic has access to interpreter services by phone for patients whose first language is not English.
"I am aware of the barriers we have in medicine and I am trying to limit those barriers," she said.
Dr. Nguyen received her bachelor's degree in biology from the University of New Orleans and her medical degree from American University of Antigua. She completed a family medicine residency at the University of Arkansas for Medical Sciences – West in Fort Smith.
Outside of work, she enjoys reading, traveling, fishing and making cake balls. She enjoys tasting cuisines from different parts of the world during her travels.
To make an appointment with Dr. Nguyen at Mercy Clinic Primary Care – Free Ferry, located at 1000 S. Waldron Road in Fort Smith, call 479-221-9922.
Mercy, named one of the top five large U.S. health systems from 2016 to 2019 by IBM Watson Health, serves millions annually. Mercy includes more than 40 acute care, managed and specialty (heart, children's, orthopedic and rehab) hospitals, 900 physician practices and outpatient facilities, 45,000 co-workers and 2,400 Mercy Clinic physicians in Arkansas, Kansas, Missouri and Oklahoma. Mercy also has clinics, outpatient services and outreach ministries in Arkansas, Louisiana, Mississippi and Texas. In addition, Mercy's IT division, Mercy Technology Services, and Mercy Virtual commercially serve providers and patients from coast to coast.
Media Contacts