October 28, 2019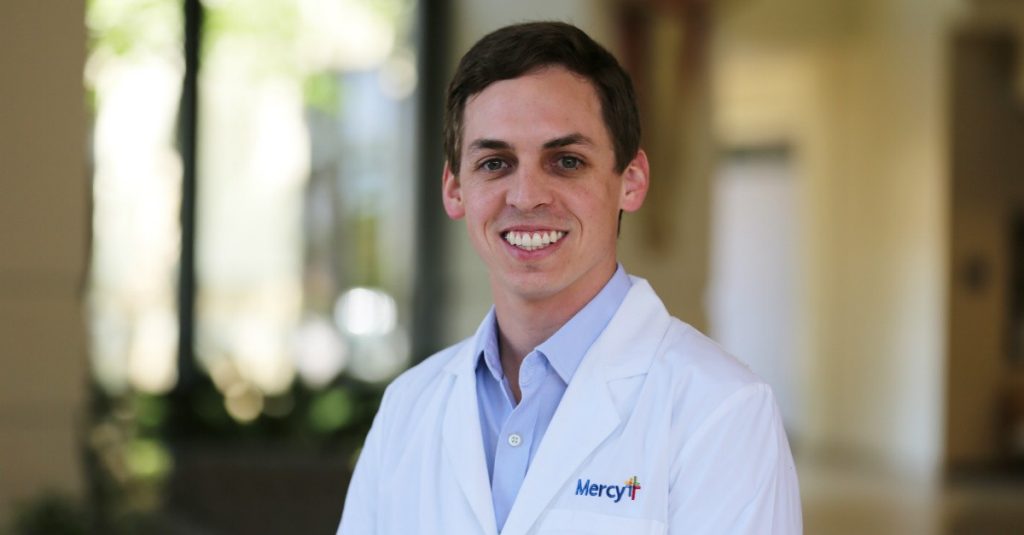 Dr. Kody Nichols
Dr. Kody Nichols' choice to go into the medical field was influenced by his family doctor during childhood.
"I always appreciated how he made me feel comfortable," said Dr. Nichols, a board-certified pediatrician who recently joined Mercy Clinic Pediatrics in Fort Smith. "I want my patients to feel like they can trust me and are partners in their care."
His commitment to serving others also comes from his father.
"I really admire how much my father gives back to the community by feeding neighbors and fixing things for people without the expectation of payment," he said. "He does things out of the kindness of his heart." 
Dr. Nichols received his bachelor's degree in biology from the University of Arkansas – Fort Smith and his medical degree from the University of Arkansas for Medical Sciences in Little Rock. He was the chief pediatric resident at Arkansas Children's Hospital in Little Rock.
He and his wife, Emily, met while attending college in Fort Smith and are happy to return to the community.
"Fort Smith is a special place to us," he said. "I love the small-town feel but in a bigger city."
Outside of work, he enjoys hunting, fishing, golfing, watching the Arkansas Razorbacks sports teams and spending time with his wife and daughter.    
To make an appointment with Dr. Nichols at Mercy Clinic Pediatrics – Fort Smith, located at 3224 S. 70th St., call 479-314-4810.
Media Contacts