May 18, 2020
UPDATED - Aug. 8, 2020
The St. Louis Return to Sports Task Force has given the recommendation to return to Phase 2 for both high and low frequency sports, effective Monday, Aug. 10.
New points in the PDF include: 
Updated section on secondary screening
New information on recommendations for athletic trainer exposures.
High contact frequency sports: 

 Groups of 20 athletes or less are permitted, with up to two additional coaches in the respective groups.

Within a single space and at least 20 feet between different groups of athletes. Recommend to use a barrier to indicate the space identified between each group.

Continue to practice social distancing when not participating in the drill or practice.
Masking and disinfecting procedures remains the same
Spectators must be kept to a minimum and all must be masked
NO scrimmages, games or competition are allowed at this time
For sports requiring equipment, they must continue to follow proper acclimatization guidelines.

 Low contact frequency sports

Full team practices and intra-squad scrimmages are permitted.
Masking and disinfecting procedures remain the same.
Spectators must be kept to a minimum and all must be masked.
UPDATED - July 15, 2020
Effective today, all sports are to return to Phase 1 of the progression. This is due to the constant increase of COVID-19 positive cases in the community, specifically in the youth and adolescent age ranges. Here are few highlights from the revised recommendations, please review the PDF for the full overview:
Continued focus on masking.
If in a 14-day quarantine, a negative test does not allow an athlete to return earlier from his/her quarantine period.
Updated Appendix 3 with the Missouri State High School Activities Association's Return to Play form.
Added Appendix 4 with an algorithm walking through the steps to return to play post positive COVID-19 test.
June 23, 2020
The St. Louis Return to Sports Task Force confirmed gating criteria has been met for Phase 2 starting June 29. It also provided updated guidelines with more detail including:
Full team practices and scrimmages for Phase 2, due to continuation of flat incidences of COVID-19 in the community and low/declining hospitalizations.
All athletes need a progression to return to activity, even if full team practices are permitted. This is very important to reduce injuries as athletes return to their activity.
Continue to pay attention to heat acclimation needs for athletes.
Wrestling: recommendation to start with 1:1 drills, keeping same partner for that day's practice. Process to a full-team practice in Phase 3.
All must practice same sanitation practices - hands, equipment, etc. - and distancing when not participating.
Screening and masking are musts as we return to sports.
May 18, 2020
ST. LOUIS – We are all craving a sense of normalcy in this COVID-19 world, perhaps none more than our children. They long for the days of after-school sport practices and comradery with their teammates, on and off the field.
The question looms, however; is it safe to resume youth and high school sports?
Mercy, BJC HealthCare/Washington University Physicians and SSM Health/SLU Care collaborated to offer coaches, athletic directors and parents some recommendations for resuming organized sports and activities.
Sports medicine and pediatric infectious diseases specialists from the three health systems recommend we all continue to frequently wash our hands, keep social distance, disinfect high-touch areas, and avoid touching our face. 
Recommendations also include:
Athletes, coaches, referees/umpires should undergo health screenings prior to starting any activity.
Games and practices should be scheduled to avoid overlap.
The use of locker rooms should be avoided. If they are used, proper social distancing should be practiced.
No spectators should attend any workout or practice.
No sharing of water bottles, and each bottle should be clearly marked with the player's name.      
Team huddles should be eliminated.
No handshakes or fist bumps should take place.
Coaches and officials should wear masks.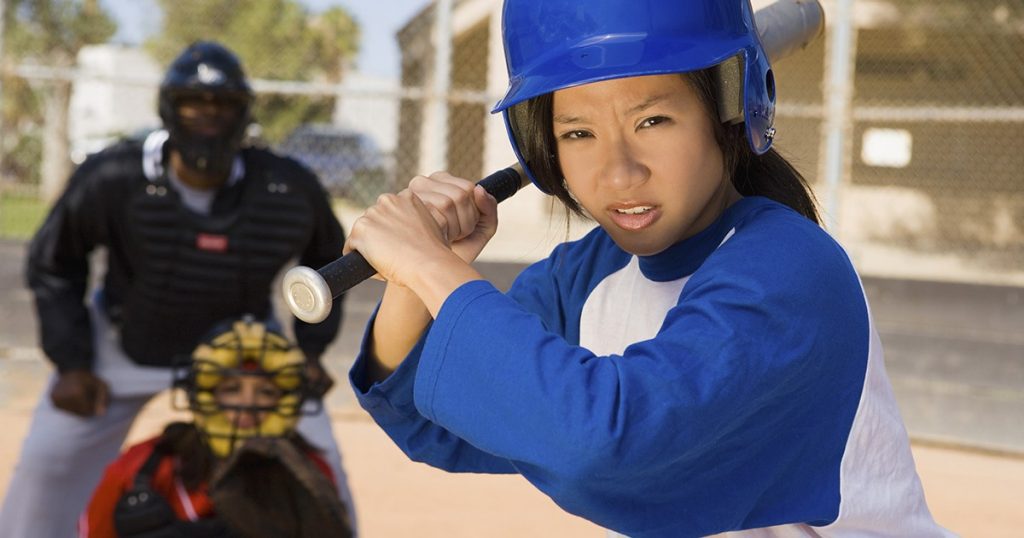 The clinical team of experts recommends a four-phase approach to bringing sports back, with the opportunity of phase one starting June 15, pending continued stable or downward trend of COVID cases in the given region. Each phase builds up the amount of interaction players may have with each other.

"The health and safety of our community is our priority, but as a father of children who are athletes, I very much recognize the desire to again enjoy things like youth and school sports," says Alexander Garza, MD, chief medical officer, St. Louis Metropolitan Pandemic Task Force. "To be successful with this, we must continue to be diligent in our hygiene and social distancing practices to control the spread of COVID-19."
St. Louis health systems' collaborative recommendations as it relates to the resocialization of both youth and high school sports during the COVID-19 pandemic in the St. Louis region. Updated July 22, 2020.
Get answers to your FAQs on returning to sports during the COVID-19 pandemic in the St. Louis region.
Read a statement from the St. Louis Sports Medicine COVID-19 Task Force on why they believe competitive activities like games and scrimmages for youth sports should be paused.
Media Contacts
Bethany Pope
St. Louis, St. Charles, St. Louis - South, Troy, Festus
Joe Poelker
St. Louis, St. Louis - South, Festus, Troy