Cuppy knows what it's like to lose a loved one. The 10-year-old Pomeranian/Yorkie mix belonged to a Mercy Hospice patient who recently passed. Thanks to Pet Peace of Mind, a program for Mercy Hospice patients, Cuppy was rehomed. After screening 13 prospective adopters, the program paired Cuppy with Shirley, 90, who recently lost her beloved dog. It's a match made in heaven.
A hospice journey signifies the end of life is near and the companionship of a patient's pet can add comfort, unconditional love and give hope. However, a pet can also add an extra layer of concern for some hospice patients. Simple tasks like feeding, walking, grooming or taking a pet to the veterinarian are difficult, if not impossible.
Mercy Hospice's Pet Peace of Mind enables patients to complete their end of life journey with their pet, removing the worry about the animal's current or future needs.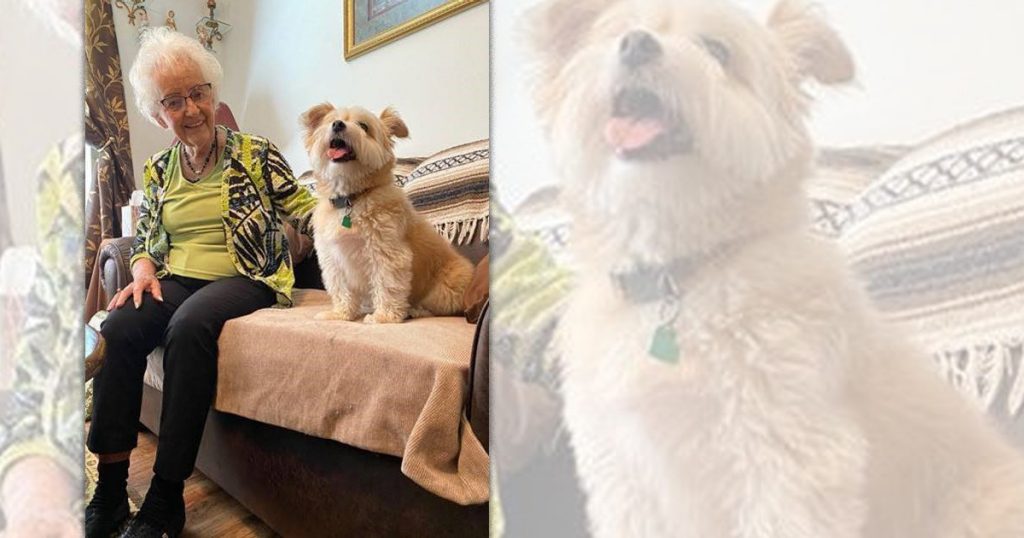 Cuppy and her new owner Shirley are a match made in heaven.
"The human-pet bond is incredibly special and there is a great need with hospice patients," said Nancy Preheim, manager, Mercy Home Health and Hospice. "Unfinished business weighs heavily on hospice patients. This program enables us to remove one worry from of their end of life journey and provides them peace of mind that their pet will be cared for in the future."
Mercy Hospice's Pet Peace of Mind may include:
Financial assistance for pet food and litter
Pet care such as feeding, walking, waste pickup, play and affection activities
Veterinary care, such as vaccinations, medications or heart worm testing
Assistance with rehoming the pet if a home cannot be found through a family member or friend.
All services are need based and depend upon volunteer availability. For more information, please call Mercy Home Health and Hospice at 314-729-4400.