Mercy nurses who have been at the bedside, caring for patients throughout the COVID-19 pandemic, are the first in Springfield to get the vaccine to fight the virus.
"It was painless. I felt nothing at all," Hill said.
Brown agreed, and said it was an honor to be one of the first two people in Springfield to receive the vaccine. "It's really exciting. We're making history. We work in an area where we're at high risk and now I can feel like I'm doing even more to protect my family."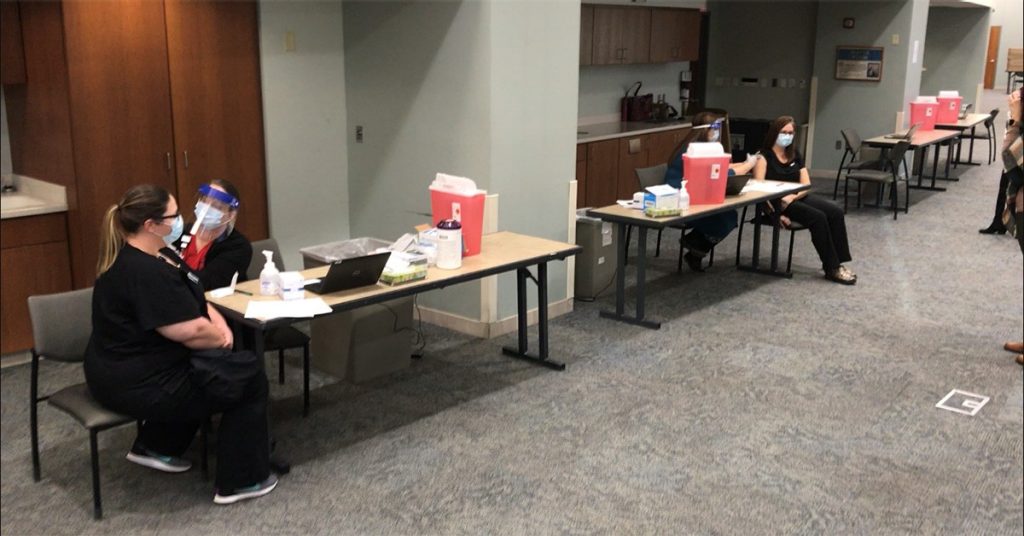 Wanda Brown (left) and Tracy Hill (right), are the first in Springfield, Missouri, to receive the COVID-19 vaccine. Both are Mercy registered nurses who have been caring for COVID-positive patients throughout the pandemic.
The Pfizer vaccine, which just received emergency use authorization from the FDA, arrived at Mercy Hospital Springfield about 7:30 Monday morning. It was quickly moved into the ultra-cold freezer set aside for its storage. From there, pharmacy staff began the process of thawing a portion of the vaccine in a designated refrigerator.
Mercy caregivers will be prioritized for the vaccine, based on state guidelines. Those working directly with COVID-19 patients are receiving it first.
Plans are not in place yet for public vaccinations. When those supplies arrive, Mercy will work with its health care partners, including local health departments, to inform the public and distribute the vaccine.
"This is historic," said Dr. Will Sistrunk, infectious disease physician at Mercy Springfield. "One thing we want the general public to understand is that this vaccine has been thoroughly studied. It was brought to market quickly because it was manufactured as those studies were ongoing. It will take time for the vaccine to protect everyone, so please continue to mask, social distance, wash your hands frequently, and get a flu shot if you haven't already."
Hill hopes she's an example to her fellow caregivers and the community. "I just hope more people follow suit and get the vaccine."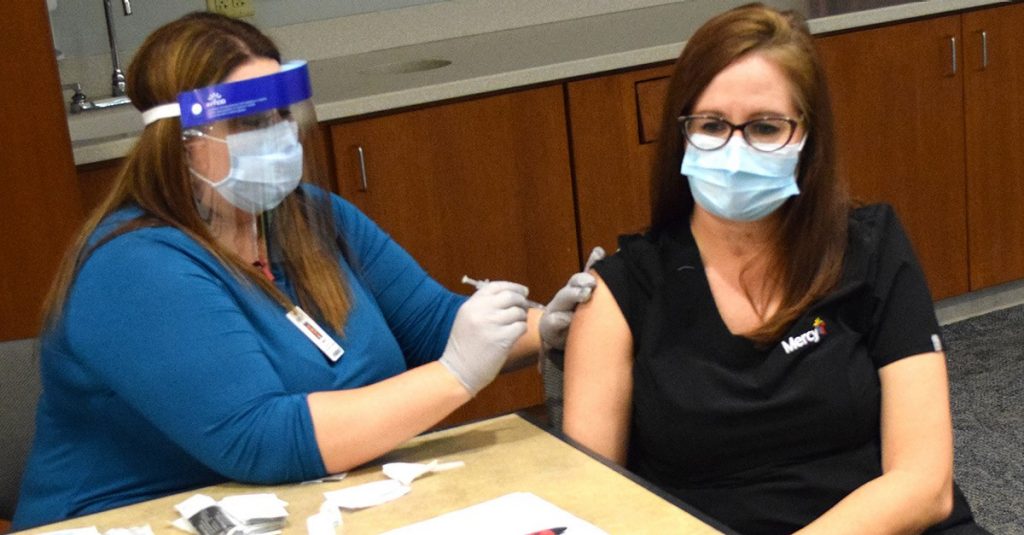 Tracy Hill, Mercy RN, is one of two nurses to simultaneously receive the first COVID-19 vaccines in Springfield, Missouri.
The Most Reverend Bishop Edward M. Rice of the Springfield-Cape Girardeau Diocese provided a blessing of the hands for nurses and others who are leading the vaccine efforts.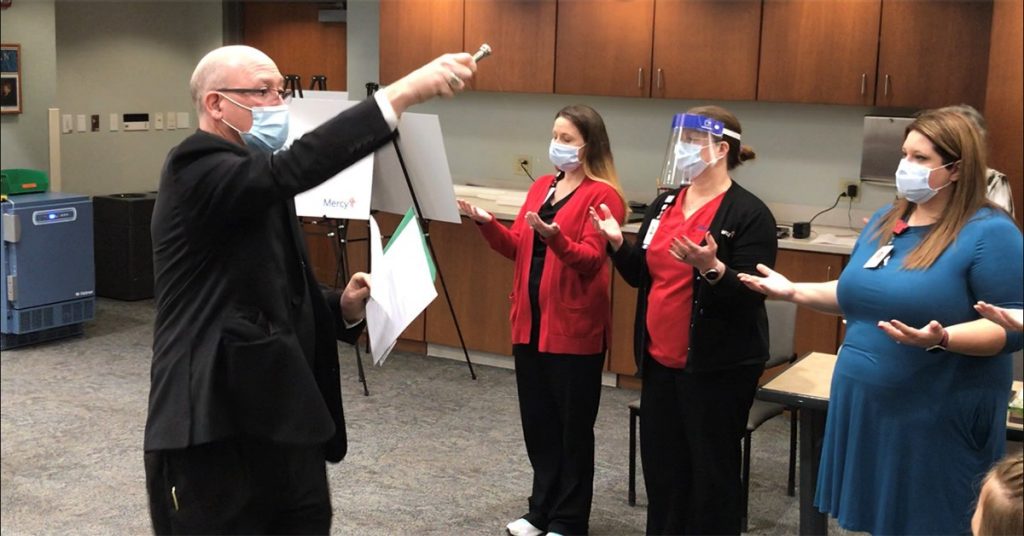 Bishop Edward M. Rice of the Springfield-Cape Girardeau Diocese, blesses the Mercy co-workers who will be helping distribute the vaccine.
From the virus itself to the vaccine, here's what people are asking us.
Throughout the COVID-19 outbreak, Mercy has remained open to the greatest extent possible to care for you.
We're ready for your safe return. We follow strict standards for disinfecting, Personal Protective Equipment use and social distancing.