April 16, 2021
Ashley VanHorn hasn't strayed far from home or from her love of caring for others. She was born and raised in Strafford, Missouri, and is now joining the team at Mercy Clinic Family Medicine – Strafford as its first nurse practitioner.
"My mom called me 'Florence' when I was little, after Florence Nightingale," she said. "I've always had the desire to take care of people. I think it comes from watching my dad care for others as a volunteer fire fighter. When I was a child, I spent many hours in the car as he responded to medical emergencies and car accidents."
VanHorn and her family are definitely not strangers around town. "My husband, Tommy, was my high school sweetheart," she said. "We knew we wanted our future kids to grow up in the Strafford school district. Now, we have three girls in kindergarten, fifth and seventh grades." The couple is very active in church and school activities and VanHorn serves on the school board.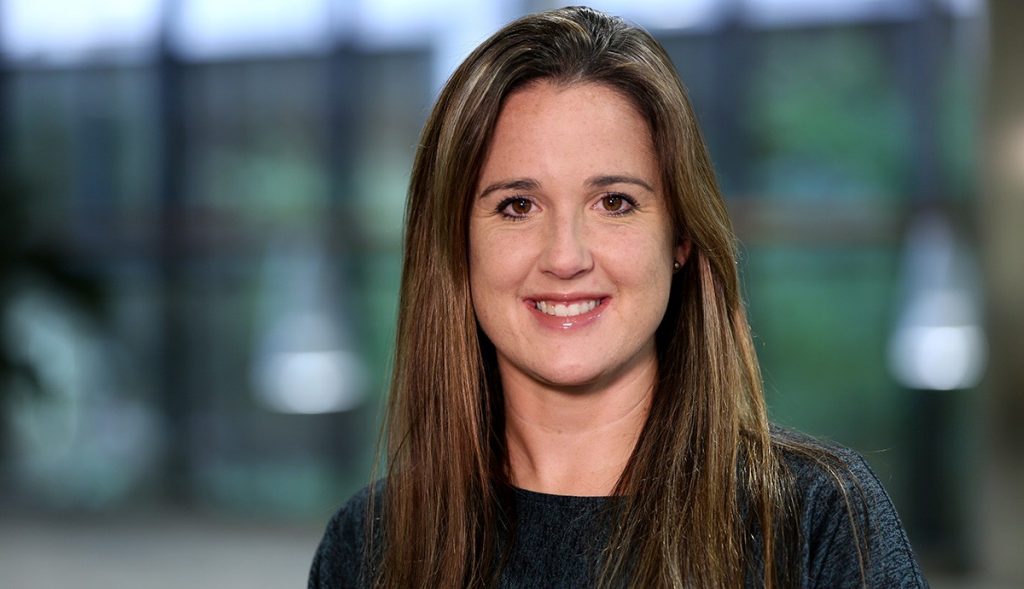 Ashley VanHorn, nurse practitioner, has begun practicing at Mercy Clinic Family Medicine - Strafford.
Most recently, VanHorn has been practicing at Mercy Clinic OB/GYN in Springfield, a position she says God led her to. "I have loved my role there," she said. "I have learned so much and I'm a better provider because of that experience. However, when Strafford needed a nurse practitioner, I didn't hesitate. I am so excited to get to care for my community."


The team at the Strafford clinic is dedicated to caring for the entire family, and VanHorn's experience in both family medicine and women's health will be an added benefit. She also has emergency room experience, which means she is calm and collected under pressure.
When she isn't working or serving the school district, VanHorn and her family love visiting national parks and getting outside for exercise. Don't be surprised if she encourages you to do something similar. "My passion is prevention," she said. "Wellness and balance are very important in preventing future problems."
To make an appointment with VanHorn, just call 417-736-9175.
Media Contacts
Sonya Kullmann
Branson, Cassville, Lebanon, Mountain View, Rolla, Springfield, Aurora