Memorial funds are often created to honor a person who made a great impact on Mercy or in the community. Such is the case with the Steven Schuessler Fund. Schuessler was an exemplary co-worker who was a patient transporter at Mercy Hospital St. Louis for three years before his untimely death in 2005. He was born with a rare genetic disorder, Apert's syndrome, characterized by physical anomalies, but didn't let it stop him from embracing the adventure in life. He radiated joy that inspired co-workers and patients and never let his disability stand in the way.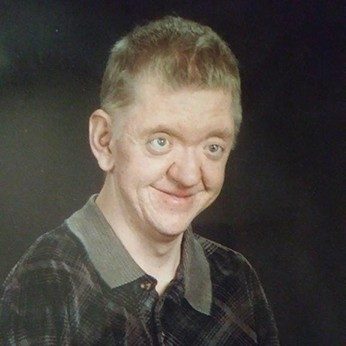 Memorial fund was named to honor Steven Schuessler.
Shortly after his passing, Mercy received $5,000 from donors who wanted to keep his memory alive by contributing to disability workforce inclusion efforts. Working closely with community organizations, Mercy strives to offer men and women with disabilities hope and dignity through financial self-sufficiency by identifying and promoting meaningful health care job opportunities. 
Gifts to the Schuessler Fund, maintained by the Mercy Health Foundation St. Louis, support education and training to advance disability inclusion, increase paid internships for people with disabilities and  expand the program across Mercy.