Stephanie Whitaker has been named chief nursing officer at Mercy Hospital Fort Smith. Whitaker joined Mercy in late 2021 as vice president of patient care services and has had a long career in nursing leadership.
Stephanie replaces outgoing CNO Cheri Soubiron, who relocated to be closer to family.
As CNO, Whitaker said she is most looking forward to the "ongoing growth and development of Mercy's nursing team, as well as multidisciplinary collaboration to reach Mercy's goal of increasing access to high-quality health care in the community." This includes the expansion of the emergency room and intensive care unit at Mercy Fort Smith. "I look forward to seeing how this will help serve the community," she said.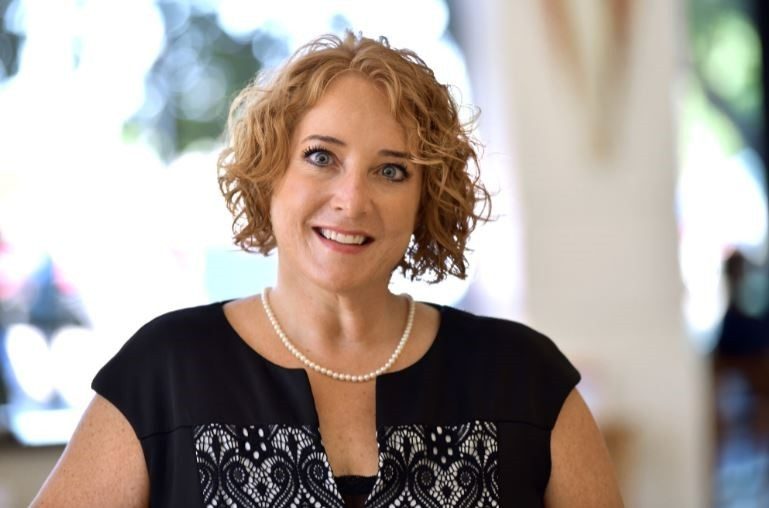 Stephanie Whitaker, CNO for Mercy Fort Smith Communities.
Whitaker said the profession of nursing is very diverse, which was the most attractive asset to her when she began her career.
"Each day as a nurse or health care provider is different and rewarding," she said. "When talking with high school students who are interested in health care but are not sure which path they want to travel, I highlight the flexibility of nursing and the various positions they can hold throughout their career."
Whitaker said she is eager to continue working with Mercy Fort Smith's well-established nurse residency program for new graduate nurses, experienced nurses and international nurses. Mercy continues to refine its nurse residency program with feedback from nurse resident graduates and preceptors, she said.
Whitaker added that Mercy Fort Smith recently received a multi-year grant from the Windgate Foundation of approximately $890,000 to address the nursing shortage in the River Valley. "These funds will allow us to train additional nurses to serve our River Valley community," she said.
As a new year approaches, nurses are still struggling with their resiliency after the COVID pandemic, Whitaker noted.
"While caring for patients, we also lost friends and family to the pandemic," she said. "The fear of bringing the COVID virus home to our family and friends remains fresh in our minds. Some of our health care colleagues decided to leave the profession during the pandemic, which has increased the shortage of healthcare providers. But we have hope, because the Sisters of Mercy went before us and faced similar, if not greater, challenges and were able to continue the healing work of Jesus.
"Every day at Mercy Fort Smith, I see this hope and am privileged to work alongside a resilient health care team dedicated to serving our community," she said.
Whitaker has a master's degree in nursing leadership and administration from Western Governors University in Salt Lake City, Utah, and a bachelor's degree in nursing from Western Carolina University in Cullowhee, North Carolina.
Whitaker and her husband, Seth, a minister who serves as bereavement coordinator at Mercy Fort Smith, have two children, Eli and Ava, who are both active in Greenwood High School's academic and athletic programs.