WASHINGTON, Missouri – Two local Mercy leaders are stepping into new and expanded roles. Alan Smith has been named chief operating officer for both clinic and hospital operations in the Four Rivers area and Lincoln County, as well as administrator for Mercy Hospital Lincoln. Dr. David Tannehill has been named chief medical officer at Mercy Hospital Washington, succeeding Dr. Ann Elizabeth Mohart, who recently accepted a Mercy-wide role. 
Smith has been with Mercy since 2015, most recently serving as Mercy Clinic community vice president with responsibility for the Washington area, Mercy South and Mercy Jefferson. He also served as executive director for Mercy Clinic at Work, employer health solutions, corporate health services and contract relations.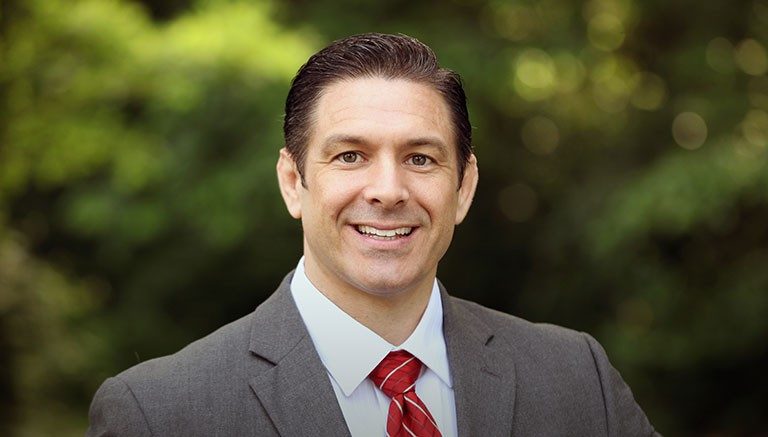 Alan Smith, chief operating officer for Mercy Washington and Lincoln communities.
Dr. Tannehill has been with Mercy since 2005, when he completed his critical care residency and fellowship at Mercy Hospital St. Louis. He most recently led Mercy's critical care specialty council and served as the lead intensive care unit (ICU) physician during the COVID pandemic, guiding care teams across Mercy on preparing for and responding to Mercy's sickest patients. He is a member of the Missouri Board of Registration for the Healing Arts, where his leadership helped to develop the Missouri medical board's approach to telemedicine and physician wellness. In his new role, Dr. Tannehill will oversee performance for all hospital-based physicians and advance practice professionals at Mercy Washington. He remains medical director of the ICU and continues to guide the critical care specialty council. 
Dr. David Tannehill, Mercy Hospital Washington chief medical officer.
"These two leaders have established themselves during their time at Mercy as having a strong bias for action, inspiring clinical and operational excellence and leading change," said Eric Eoloff, president of Mercy Washington and Lincoln communities, overseeing the Four Rivers and Lincoln County areas. "They have earned the respect of clinical and operational colleagues throughout Mercy and, most importantly, they care deeply about the patients we serve."
Mercy
, one of the 20 largest U.S. health systems and named the top large system in the U.S. for excellent patient experience by NRC Health, serves millions annually with nationally recognized quality care and one of the nation's largest Accountable Care Organizations. Mercy 
is a highly integrated, multi-state health care system including
 more than 40 acute care, managed and specialty (heart, children's, orthopedic and rehab) hospitals, 
convenient and urgent care locations, imaging centers and pharmacies. Mercy has 
900 physician practices and outpatient facilities, more than
4,000
physicians and advanced practitioners and more than 40,000 
co-workers serving patients and families across 
Arkansas, Kansas, Missouri and Oklahoma. Mercy also has clinics, outpatient services and outreach ministries in Arkansas, Louisiana, Mississippi and Texas.