Hours of Operation:
Monday-Friday: 9 a.m. - 5 p.m.
Sisters Health Boutique, located at Mercy Cancer Center in Joplin, provides specialty women's health care products and services for breast cancer care, as well as jewelry, a great selection of skincare, sleepwear, and other gift items. Our cancer care products include post-surgery breast forms, bras and camisoles. We also carry a wide selection of Amoena swimsuits, sleepwear, and active wear. Juzo Compression® sleeves, CV Skinlabs™ skincare, and LympheDIVA© products are also available.  We also offer Raquel Welch®, Gabor® , and Henry Margu® wigs and wig supplies, hats, turbans, and turban accessories. Additionally, we offer inspirational gifts that encourage ladies through their journey.
Whatever the stage of life, Sisters Health Boutique will provide great products with personal customer service. We are committed to providing compassionate care and excellent service.
For Cancer Patients:
Mastectomy prosthetics
Free, private fittings by certified mastectomy fitters
Post-mastectomy bras and camisoles
Compression products
Free wigs through American Cancer Society
Clothing, hats and scarves
Skin care
Inspirational gifts and accessories
Jane Iredale cosmetics
Cancer resources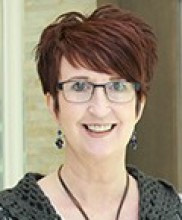 Lisa Nelson, CFm
Lead Certified Fitter

Crystal Pierce, CFm
Certified Fitter
Inside the Boutique
Look Good Feel Better
Look Good Feel Better is a free program from the American Cancer Society designed for women dealing with hair loss and skin changes from chemotherapy and radiation. You will learn specific techniques to help make the most of your appearance while undergoing treatment. You will also take home a makeup package valued at $200.
Location:
Mercy Hospital Joplin
Cancer Center Conference Room
100 Mercy Way | Joplin, MO
Time: 10:00am - Noon

Sign up for ONE of the 2017 workshops:
or ONE of the 2018 workshops:
January 9
February 6
March 6
April 3
May 1
June 5
July 3
August 7
September 11
October 2
November 6
December 4
RSVP is required. Please call 417-556-2605
Resources