OKLAHOMA CITY
 – Mercy's new 
Coletta Building
 is officially opening this week, offering the community the latest in cancer treatment and care. So what's behind the name? The facility's history is just as strong as its future.
More than 30 years after her death, Mercy honors the final wish of Sister Mary Coletta Massoth with the opening of the Mercy Cancer Center. A visionary, there is one word used often to describe Sister Coletta.
"Vivacious," said Sister of Mercy Francella Schaapveld, who lived in the convent with Sister Coletta during the final years of her life. "She always knew exactly what she wanted and how she was going to get it."                           
Some suggest that if it weren't for her determination, there might not be a Mercy Hospital Oklahoma City at all. Born in Piqua, Kansas, as Florence Johanna Massoth in 1919, Sister Coletta moved to Oklahoma City during her senior year of high school. By age 20, she began her religious training with the Sisters of Mercy and chose the name "Coletta" in honor of her cousin and best friend who died a few years earlier. Even in her early days of living in the convent, Sister Coletta made a lasting impression on those she met.
"I always looked up to her and just thought the world of her," said Sister Mary Claver, who remembers Sister Coletta from school. "She was always hard working and driven. She was just a wonderful soul to be around."
In the years that followed, Sister Coletta held a number of jobs within the Sisters of Mercy. She taught English, shorthand, typing, bookkeeping and chemistry at St. Joseph High School in Oklahoma City. She also served as director of the school of nursing at St. Edwards Mercy Hospital in Fort Smith, Arkansas, and two terms as administrator at Mercy General Hospital, the 85-bed hospital located at 12th and Walker that was purchased by the Sisters of Mercy in 1947. During her second term as administrator, Mercy was one of only two private hospitals in the city that would admit any patient regardless of their ability to pay, but the downtown hospital faced growing financial problems.
"The building was in need of extensive repair," said Sister M. Rose Elizabeth Power. "It was aging, and it would have cost more money to fix it than it was worth."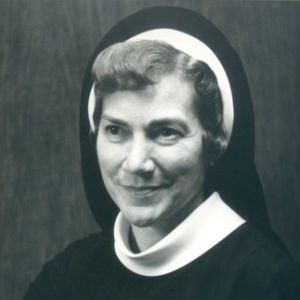 The Coletta Building honors the final wish of Sister Mary Coletta Massoth, who died of colon cancer in 1983.
Although the hospital had expanded to more than 220 beds by 1966, the original east wing no longer met public health standards. The central wing was also in need of a complete renovation,  even as the hospital's income continued to dwindle. Initially, there were plans to merge Mercy with another hospital and operate jointly as the "Oklahoma Health Sciences Center," but Sister Coletta adamantly disagreed.
"At that time all of the hospitals were downtown and within just a few blocks of one another," said Sister Francella. "She didn't think that forming a large joint hospital would serve people in smaller communities."
By 1969, Mercy was financially forced to downsize to 180 beds and that's when the decision to relocate became final. During that time, Sister Coletta formed a board of advisors and trustees that read much like a "Who's Who" of Oklahoma City. The board included R.L (Bert) Loy Sr., business manager and administrative consultant at Mercy Hospital and Secretary and President of Oklahoma State Hospital Association; Wayne Parker, president of Oklahoma Gas and Electric; William T. "Bill" Payne, president of Big Chief Drilling Company; John E. Kirkpatrick, philanthropist and founder of Kirkpatrick Oil Company; and Robert E. Lee Jr., executive and stockholder of Lee Way Motor Freight.
"She surrounded herself with people who were helping to build up Oklahoma," said Sister Francella, who also served on the board. "They really wanted to help expand the future of this city."
Sister Coletta and the board determined they needed to find an area that would not only hold a large population in the future, but one that would be easily accessible to people living in rural areas outside the city.
"City leaders told her Oklahoma City was going to move north," said Sister Rose. "She believed where we are today would become an area where people would need health care."
Eventually, Sister Coletta settled on 40 acres of land at Memorial and Meridian, a decision that even fellow board members said they found surprising.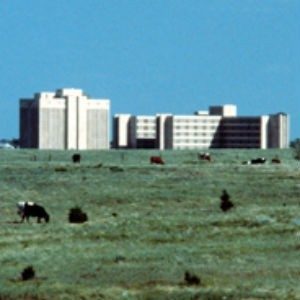 Mercy Hospital in 1974
"We used to say that Sister Coletta would go where even angels feared to tread. There were nothing but fields and cow pastures all around us," said Sister Francella. "They used to call us the little hospital on the prairie."
Because Sister Coletta had a vision, the Sisters purchased 20 acres for $120,000. An additional 20 acres of land was donated by the developers of a nearby neighborhood. In 1970, construction began at what is now Mercy Hospital Oklahoma City. The hospital opened in June of 1974, and the surrounding dirt roads were eventually transformed into four-lane streets.
"She knew what the hospital would become long before the rest of us," said Sister Rose. "Her mission was to always serve the patients and the people of Oklahoma."
For the next several years, Sister Coletta was a familiar face in the hospital. She routinely participated in daily rounds and actively worked with physicians and providers to care for and provide comfort to anyone who stepped foot inside. But in 1980, her own health began to fail and she was diagnosed with terminal colon cancer.
"Even in her time of illness, Sister Coletta was always a very prayerful soul," said Sister Francella. "She was the most optimistic person I have ever met, and even though she knew she was dying, she always greeted people as if there was nothing wrong. Her hospital room was always full."
Sister Coletta died January 13, 1983, at the age of 63 but her mission and legacy lives on at Mercy.
"After she was diagnosed with cancer, she dreamed of developing a cancer center," said Sister Rose, who joked that Sister Coletta would have likely voiced her strong opinions about how it should be built. "I know she would have been honored."
In addition to providing a full range of cancer care services and a research program, the Coletta building will feature a variety of comprehensive services dedicated to breast health. Coletta Building is located at 4401 McAuley Blvd. For more information, or to schedule an appointment, call 405-752-3500.
Click here for photos from the opening celebration.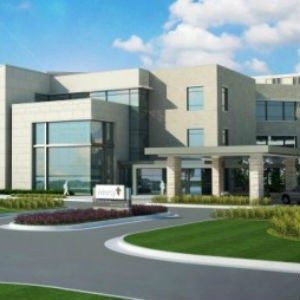 In addition to providing a full range of cancer care services and a research program, the Coletta building will feature a variety of comprehensive services dedicated to breast health.