Having healthy feet is vital for runners, so it's no surprise that a Mercy foot doctor is making a name for himself at road races in the Joplin area.
After all, who knows more about feet than a podiatrist? Dr. Jared Stanton, who is a board-certified podiatric foot and ankle surgeon at Mercy Clinic Podiatry in Joplin and Carthage, has used that knowledge to stay healthy while running. Combined with a healthy dose of training, he's recently won a race and placed in the top five of two others.
"I've seen runners overdo it. That's why they get ailments like stress fractures or tendon and muscle injuries," he said. "Because I know what causes these, I try to avoid overdoing it. I don't necessarily run every day and make sure to rest appropriately."
By heeding his own advice, Dr. Stanton is finding success unlike any he's had before. He started running in high school and qualified for state meets in cross country and track as a junior and a senior. He took a hiatus from running while earning a doctor of podiatric medicine and surgery degree from Midwestern University's Arizona School of Podiatric Medicine and a residency in podiatry at Providence Hospital and Medical Center in Southfield, Michigan.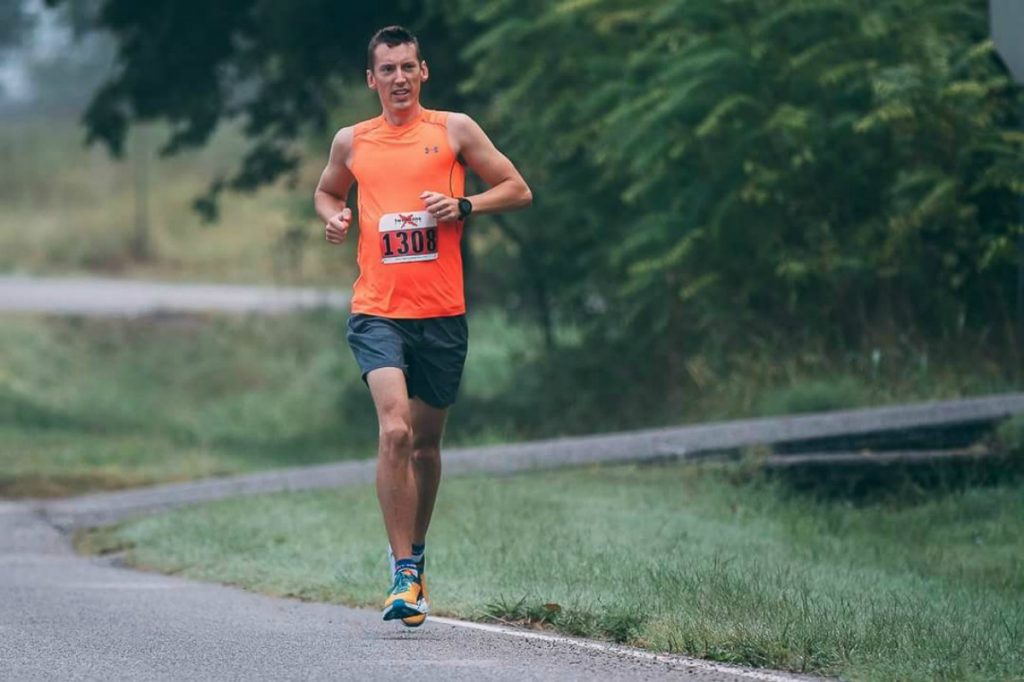 After resuming running about three years ago, the 32-year-old has stepped it up this fall by entering three Joplin races. His first was the Big Red Shoe Run in September, when he placed ahead of all 150 runners in the 5-kilometer race. He followed that up with a fifth place in the Joplin Pumpkin Run 5-miler and Nov. 12 was fourth out of nearly 150 runners in the Run with the Heroes 5k.
"I just attribute the success to my recent increase in mileage and local running groups that I have joined," said Dr. Stanton, who's lived in Joplin only a few months. "I didn't go into the Big Red Show Run with any expectations. I wasn't sure how good of shape I was in and wasn't in high-school shape yet. I was surprised."
Dr. Stanton runs four to five days a week, ranging from 3 to 10 miles. He runs with the Tuesday Night Track group that meets in Galena, Kansas, and also practices with the Red Sea Fitness Team.
"I enjoy it. It's a way of decompressing and helping with anxiety. It's a good stress reliever," he said. "It's also good for friendship-building."
As a podiatrist around other runners, Dr. Stanton gets the occasional question for medical advice. He said the best way to diagnose is at the clinic, where he can use proper equipment such as X-ray.
"Being a runner gives me better insight to treating running injuries," he said. "Patients have more confidence that I know what I'm talking about."
Dr. Stanton is available for appointments from 9 a.m. to 3 p.m. every other Wednesday at Mercy Clinic Podiatry – Carthage, 3125 Dr. Russell Smith Way. For more information about Mercy Clinic Podiatry – Carthage or to make an appointment, call 417-556-2278.