April 30, 2018
Breast cancer patients will find another resource at the Mercy Cancer Center Jefferson beginning in May when Ann's Bra Shop arrives to schedule individual appointments for women who have had mastectomy or lumpectomy surgeries.
Ann's Bra Shop is celebrating its 50th anniversary this year, and Mercy Jefferson patients will be guided by company owner Catherine Burns, who has been helping patients for more than 30 years or Betty Woods who will mark her 23rd year in the business this August.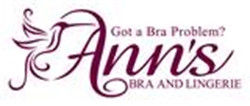 "We offer one-to-one customer service. We want to make sure they get the right bra and correct prosthetic," Woods said. "It makes us feel good when they can walk out and no one can tell they have a prosthesis."
In addition to years of service, the two also bring modern technology with the Radiant Impression products through iPad scanning, she said. Whether it is tech or touch, Ann's Bra Shop makes sure how the patient feels is the focus of each encounter.
"We get just as much pleasure out of a good fitting as the patient. When we see them smile, it makes us smile. And no one leaves without a hug," Woods said.
Ann's Bra Shop will be at Mercy Cancer Center Jefferson once a month on Tuesdays beginning May 8.
"We picked Tuesdays because that's our day off, but we just want to come and help out people if we can," Woods said.
Appointments will be arranged through the boutique at the cancer center. For more information call the cancer center boutique at 636-933-1866.
Media Contact