June 23, 2018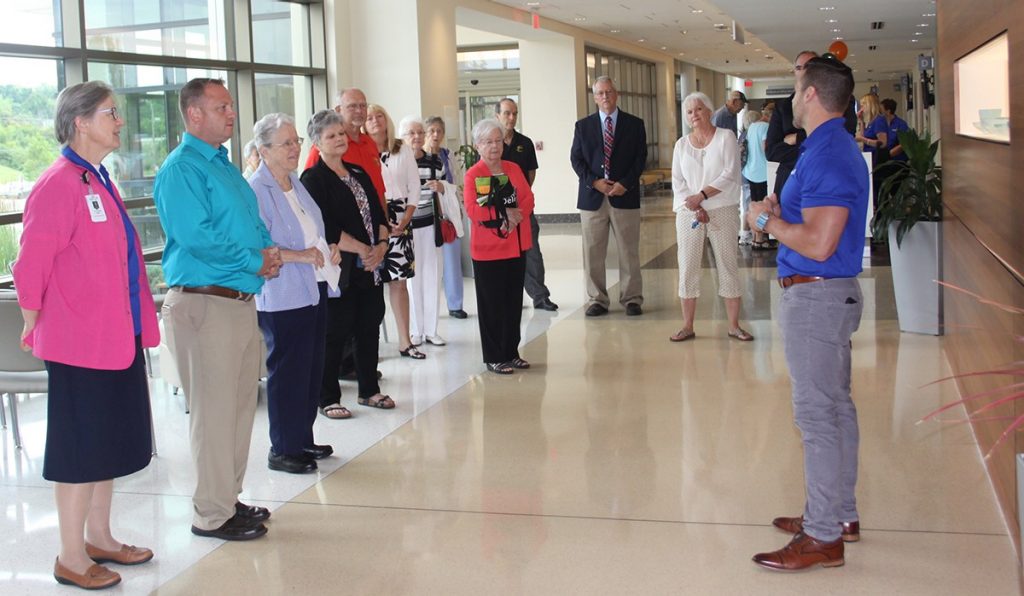 Ryan Johnston welcomes another group for their tour of the new Mercy Clinic area on the hospital campus.
With dozens of volunteer tour guides, ambassadors and subject matter experts our co-workers shined along with the new Mercy Hospital Jefferson spaces during an Open House celebration on Saturday, June 23, with an estimated crowd of about 250 area residents and other visitors.
Tour guides led visitors to the cancer center where they learned about the center's linear accelerator, infusion center, clinic, chapel and unique boutique. In the new clinics, visitors received behind the scenes views at the spaces that will be occupied beginning July 9 by our Mercy Clinic cardiologists, gastroenterologists, orthopedic surgeons, urologists and surgical specialists.
Also included in the tour was a visit to the new Childbirth Center on the third floor of Tower A. The new center features a special care nursery linked directly to Mercy St. Louis, all new labor and delivery suites and past-partum rooms with home-like amenities, two dedicated caesarean section operating suites and several family friendly waiting areas.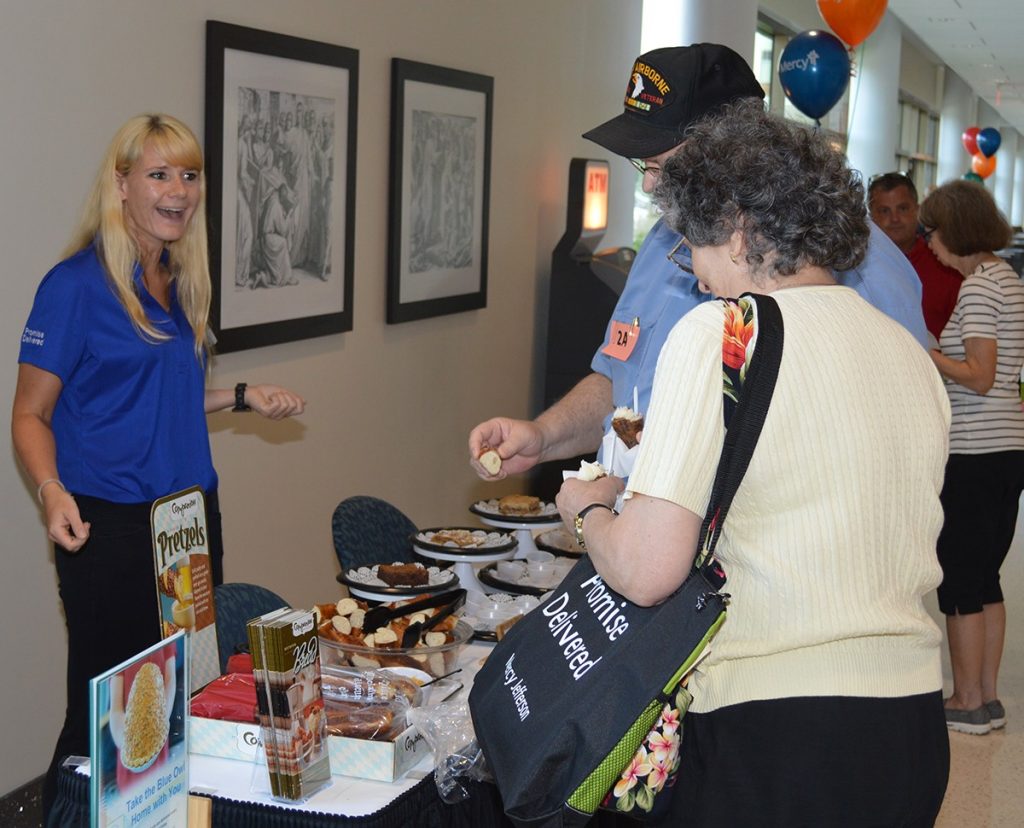 Samples of treats from the Comfortable Cup Cafe were a popular stop on the tour, and dietitian Jackee Bauch said all the the goodies were dietitian approved on Saturday morning.
At the main entrance and new south gallery visitors received a peek at the all new private room patient tower and learned about many of the Mercy specific features in the building, such as the vessel wall, cross and lantern entrances, reflecting pool, heritage wall and other special features.
Our new Comfortable Cup Café provided samples of many of its bakery treats and offered free coffee and tea for all guests, who also were provided a tour of the renovated cafeteria. All attendees received coupons for discounts to the renovated Mercy Gift Shop, and they learned about how our new chapel serves the spiritual needs of patients and visitors. 
To see more pictures from the event check out this link: https://bit.ly/JeffOpenHouse18  
Media Contact
Bethany Pope
St. Louis, St. Charles, St. Louis - South, Troy, Festus