February 7, 2019
ST. LOUIS - The St. Louis Business Journal honors 40 up-and-coming business leaders each year. This year, Elizabeth Cook, CNM, director of the Mercy Birthing Center Midwifery Care, made the list. 
At only 35, Cook has helped deliver more than 2,000 babies and since 2014 has helped grow the Mercy Birthing Center to be one of the three busiest in the country. 
Cook helped launch Mercy's Faculty Midwifery Service to educate OB/GYN residents, opened a midwifery clinic location in St. Charles and is preparing to open a clinic for St. Louis' underserved women.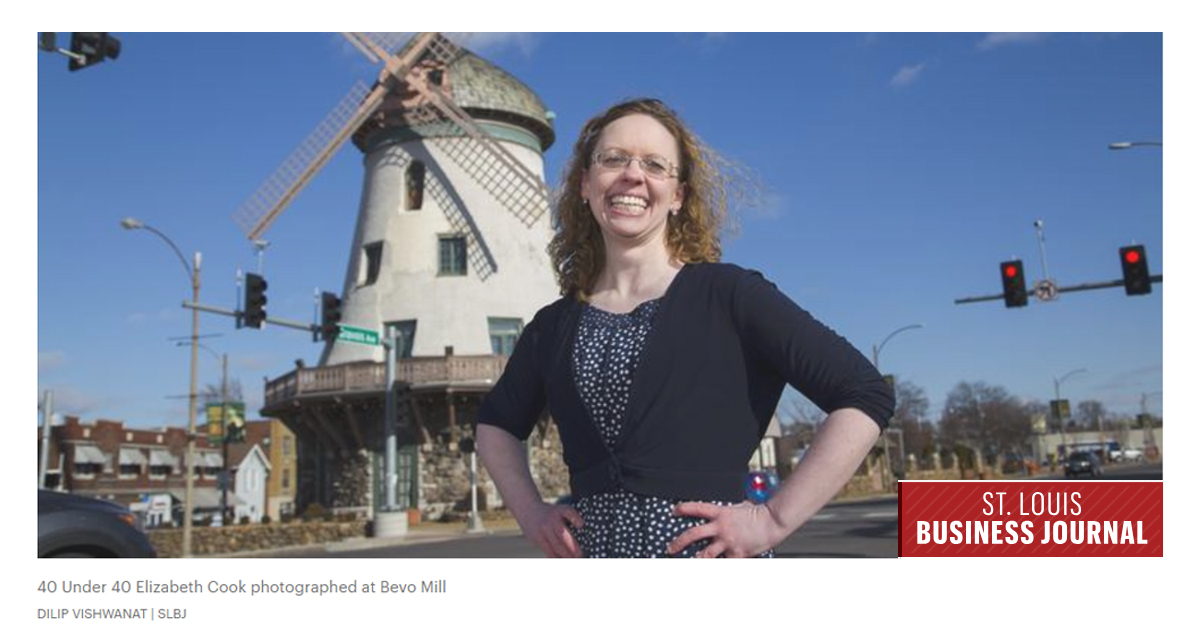 Cook's educational background includes certified professional midwife from Medical Training Institute; Bachelor of Science in Nursing from Excelsior College; Master of Science in Nursing and Certified Nurse Midwife from Frontier Nursing University; and doctorate of nursing practice from University of Minnesota.
Click to read the full article here (subscription required).
Our Providers
Media Contacts