May 14, 2019
For the fifth consecutive reporting period Mercy Hospital Jefferson has earned the highest available rating from The Leapfrog Group. The 2019 Hospital Safety Grade recognizes Mercy's efforts in protecting patients from harm and meeting the highest safety standards in the United States.
The Safety Grade assigns A, B, C, D and F letter grades to hospitals nationwide based on their performance in preventing medical errors, infections and other harm among patients in their care. Those scores were announced by The Leapfrog Group, a national nonprofit patient safety advocate.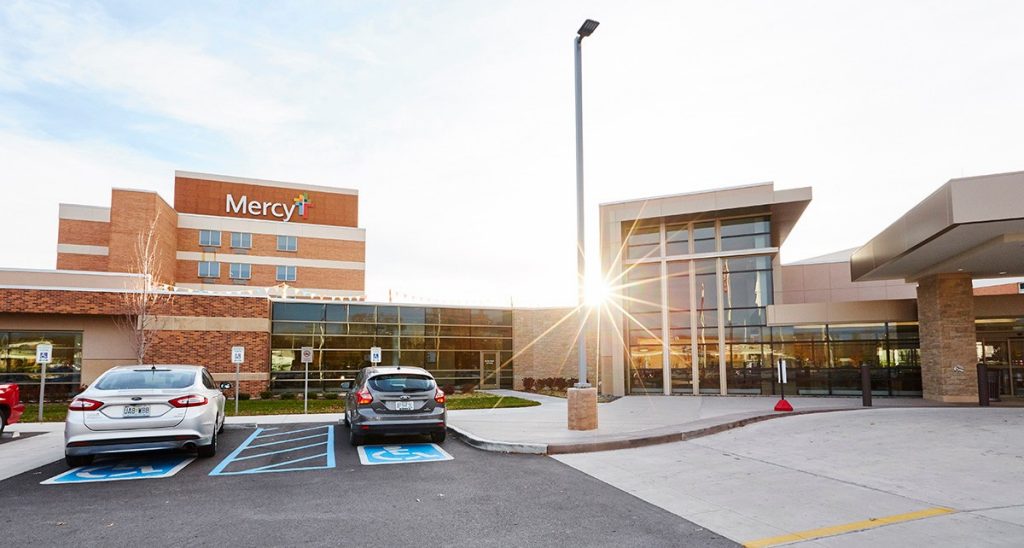 Mercy Hospital Jefferson has earned the highest patient safety rating from The Leapfrog Group for the fifth consecutive reporting period.
"Mercy is continually committed to improving the safety of patients who trust the care we provide," said Dr. James Junker, chief medical officer for Mercy Jefferson. "We are diligent about adopting nationally recognized best practices for safety. We're proud to be recognized by the Leapfrog group for this work."
The ratings are issued twice annually – in the spring and in the fall.
"Achieving the highest rating for patient safety for five consecutive reporting periods reflects the emphasis all of our co-workers place on the importance of safety," said Eric Ammons, President of Mercy Jefferson. "We are proud to celebrate this recognition, and we will continue to improve and maintain excellent care for our patients."
Leapfrog's Hospital Safety Grade recognizes hospitals that focus on advancing patient safety.
"Hospitals that earn an 'A' grade are making it a priority to protect patients from preventable medical harm and error," said Leah Binder, president and CEO of The Leapfrog Group.
Developed under the guidance of a national expert panel, the Leapfrog Hospital Safety Grade uses 28 measures of publicly available hospital safety data to assign grades to more than 2,600 U.S. hospitals twice per year. The Hospital Safety Grade's methodology is peer-reviewed and fully transparent. Results are free to the public.
Mercy Jefferson is one of just 832 hospitals nationwide to earn a Grade A for Spring 2019. Other hospitals in the region earning a top rating are Mercy Hospital St. Louis and Mercy Hospital Washington. 
Click here to see Mercy's full grade details and to access patient tips for staying safe in the hospital.
Media Contact
Bethany Pope
St. Louis, St. Charles, St. Louis - South, Troy, Festus