Hours of Operation:
Open daily 24 hours
Mercy Hospital Jefferson is a 251-bed acute care facility located in Festus, Mo., providing 24-hour emergency room care and a full range of diagnostic, preventive and restorative health care services.
Mercy Hospital Jefferson offers these services and more:
Jefferson Memorial Hospital opened on May 15, 1957, and Jefferson Regional Medical Center became a Mercy Hospital on Feb. 1, 2013.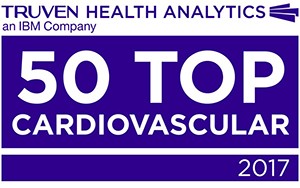 Classes and Seminars
Visitor Information
Visiting Hours
Visitors are welcome at Mercy Hospital Jefferson, but patients do need quiet time to help the recovery process.
Visiting hours for most hospital patients is 8:30 a.m. to 8:30 p.m.
Visitors must be at least 14 years old, and visitors are limited to two per patient.
Open visiting is allowed in the Intensive Care Unit (ICU) with the exception of during the nursing shift change from 6:30 to 7:30 a.m. and 6:30 to 7:30 p.m.
Newborn visiting is limited to parents, grandparents, and siblings from 8:30 a.m. to 8:30 p.m. All others may visit from noon to 8:30 p.m.
Cafeteria Services
The hospital cafeteria is open from 6:30 a.m. to 6:30 p.m. and 8:30 to 11 p.m. Monday through Friday; Saturday and Sunday hours are 7 a.m. to 6:30 p.m.
Breakfast is served from 6:30 to 9:30 a.m.
Lunch is served from 11 a.m. to 1:30 p.m.
Dinner is served from 4:45 to 6:30 p.m.
Patient meals are delivered as room service from the "At your Request" menu. Visitors may also order a meal tray through the At Your Request menu for $7 cash only.
Special Deliveries
Mail, e-cards and flowers are delivered to patient rooms Monday through Friday. Live flower arrangements are not permitted in the ICU
Gift Shop
The We Care Gift Shoppe is operated by volunteer members of the hospital Auxiliary on the first floor of the hospital near the elevators and cafeteria. The Auxiliary donates proceeds from the shop for hospital equipment purchases, facility upgrades, and other patient care needs. The gift shop is open from 8 a.m. to 7:30 p.m. Monday through Friday; from 8 a.m. to 4:30 p.m. on Saturday, and noon to 4 p.m. on Sunday.
Hospital Chapel
Located on the first floor near the main hospital entrance the recently remodeled chapel is open 24 hours a day for quiet reflection. Pastoral care services are provided by a full-time director and a large group of on-call chaplains who are available at anytime.
Security
Security officers are on duty 24 hours daily. After 9 p.m. visitors may only enter the hospital through the Emergency Department entrance and must be allowed access by the on-duty security officer.
No Smoking
Smoking is prohibited on all hospital property including all buildings and parking lots. Quitting smoking is an important step to improved health. Smoking cessation classes are available through the hospital Wellness Center and the Jefferson County Health Department. Grant funding is available to help cover the costs of the program including nicotine replacement therapy. For information call the county Health Department at 636-282-1010.
Pharmacy Services
The Mercy retail pharmacy is available to fill prescriptions, provide over the counter medications, and offers other health related products on the ground floor of the South Medical Office. The pharmacy is open from 7 a.m. to 5:30 p.m. Monday through Friday, from 7 a.m. to 3:30 p.m. on Saturdays.
Home Care
After discharge Home Care, Hospice and Private Duty services are available to patients in their own residences. For more information call 636-933-1200.
Nearby Overnight Accommodations
Quality Inn and Conference Center
1200 Gannon Drive, Festus, MO 63028
636-937-0700
Comfort Inn
1303 Veterans Blvd., Festus, MO 63028
636-937-2888
LaQuinta Inn
1001 Veterans Blvd., Festus MO 63028
636-638-1800
Holiday Inn Express Hotel and Suites
1802 Gamel Cemetery Road, Festus, MO 63028
636-937-7100
Resources