Increased accuracy and a more comfortable exam are rolling in to Mercy Hospital Cassville each week with a new mobile magnetic resonance imaging (MRI) unit.
The GE SIGNA® HDxt 1.5T not only provides superb image quality to see what's going on inside patients, it also captures the images faster. That's important to many patients, who find the tight space inside an MRI to be uncomfortable. And, this machine means local patients aren't traveling to get images of areas that were tricky to see before, like elbows and wrists.
"Having this technology will allow our patients to have high-quality MRI imaging done right here in their own community," said Larry Gold, Mercy radiology manager. "The MRI unit comes to Mercy Hospital Cassville every Tuesday and Thursday, with exams beginning at 7 a.m. and continuing into the evening hours."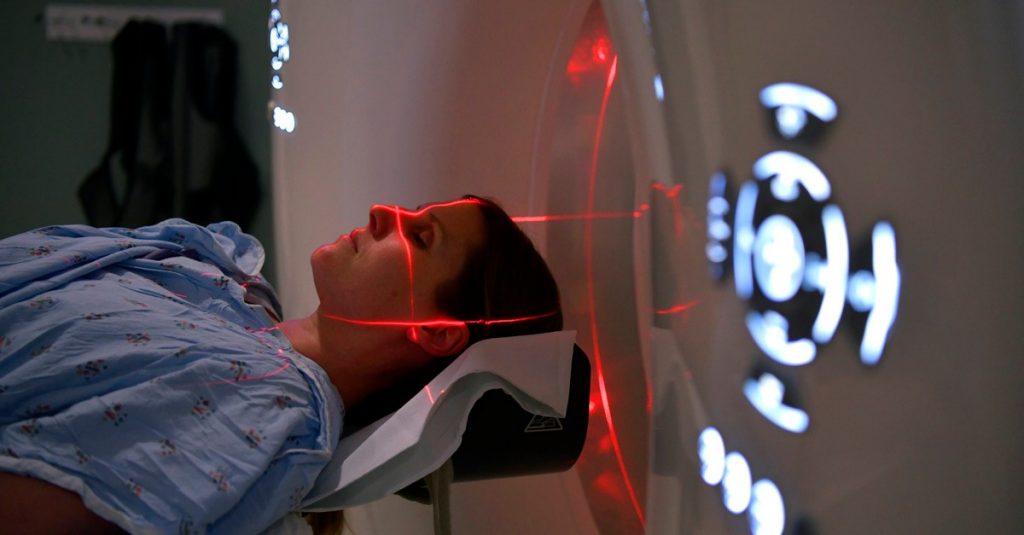 That convenience is part of the ongoing mission at Mercy.
"We're dedicated to continuing the mission of the Sisters of Mercy before us, by offering health care locally, said Nicki Gamet, administrator of Mercy Hospital Cassville. "We are focused on providing high-quality care with compassionate and exceptional service, and we are so happy to have this upgraded technology available to the great community we serve."