January 28, 2020
OKLAHOMA CITY – Priscila Moores recently joined Mercy Clinic Primary Care – Northwest Expressway. She sees patients alongside Dr. Stephen Hopkins. A family nurse practitioner, Moores is a graduate of the University of Oklahoma.
She is passionate about caring for entire families and has a heart to serve patients that speak Spanish.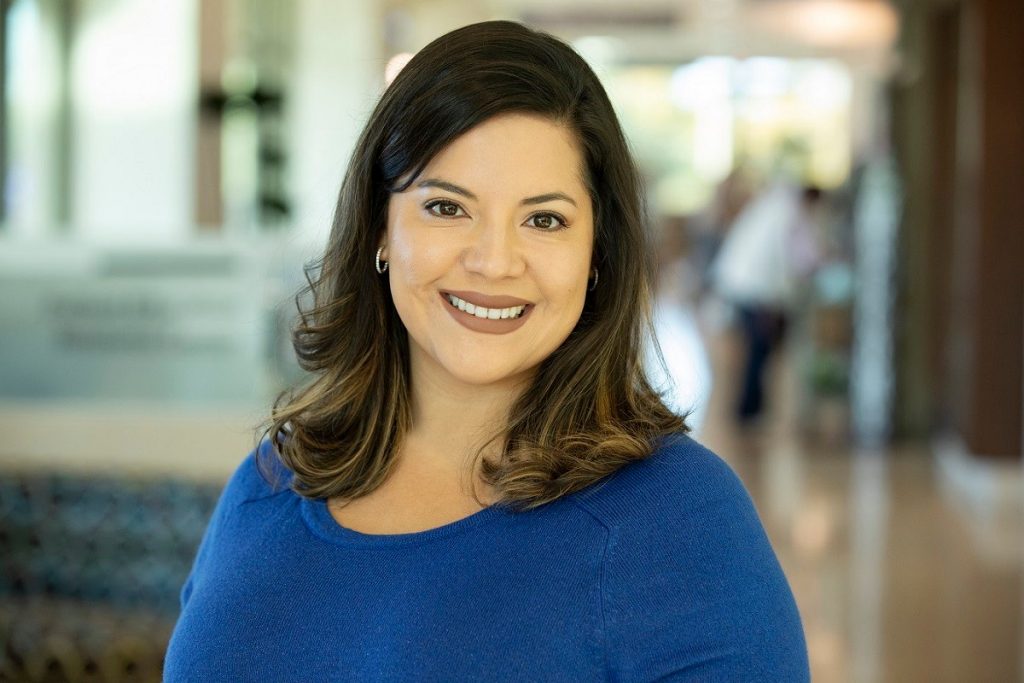 Getting to know Priscila Moores
Did you always know you wanted to work in health care?
I always knew I wanted a career where I would be able to help people, but I wasn't sure exactly what that was when I started college at Oklahoma State University. I got a degree in biological sciences but had no clear path to a career. The week before graduation, my parents were in a horrible car accident. I was able to move in with them and help them recover from several surgeries and months of rehabilitation. This started my path to nursing. I went to nursing school at the University of Oklahoma and worked as a registered nurse for three years. I decided to continue my passion for helping people by completing my nurse practitioner degree at OU.  
What drew you to your specialty? 
I worked in a newborn nursery as a registered nurse, so it seemed like a logical choice to specialize in pediatrics. However, I wanted to be a part of caring for not just babies but their mothers, fathers, grandparents, and their whole family. It was an easy choice for me to go into family medicine. The variety of patients that I get to take care of in family practice is very rewarding and keeps me on my toes!
What made you want to join Mercy?
My husband and I lived in Michigan for three years, but we decided to move back to Oklahoma. After learning about the values and history of Mercy, I knew it was where I wanted to be. Mercy also had a great job opportunity that allowed me to move back to be closer to my family.
Fun fact:
I was born in Mexico and speak fluent Spanish.
Media Contact
Meredith Huggins
Guthrie, Kingfisher, Oklahoma City