February 24, 2020
Mercy Jefferson welcomed new Chief Nursing Officer Alisyn Beffa, with an early morning meeting at the State of the County program at Festus High School, and then a late dinner with some new nursing school graduates on Feb. 17 in the hospital conference center.
A resident of Festus, Alisyn has more than 15 years of Executive Administration Experience. She earned her bachelor's degree in nursing from Georgetown University in Washington, DC, and she is pursuing her Doctorate in Nursing Practice (DNP) at Saint Louis University. 
Alisyn is a member of Sacred Heart Catholic Church in Crystal City, previously serving on the church's finance committee. She has also served on the school board for Our Lady School in Festus. She is married to Ryan and has three daughters, Gabby, 16, Paige, 14 and Addison, 12. In addition to her involvement with activities for three teenage girls, she enjoys gardening and antique furniture.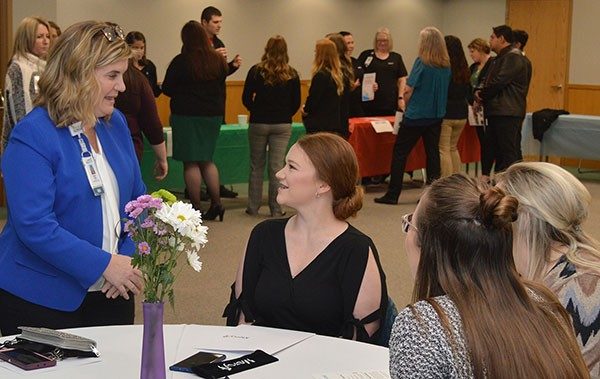 Media Contacts
Bethany Pope
St. Louis, St. Charles, St. Louis - South, Troy, Festus