A focus to meet the highest standards of patient safety and quality has earned the Mercy Bariatric Center at Mercy Hospital South national accreditation for the surgical treatment of obesity and its related conditions.
The Metabolic and Bariatric Surgery Accreditation and Quality improvement program has accredited Mercy South as a comprehensive bariatric surgery center. The accreditation is a joint quality program of the American College of Surgeons and the American Society for Metabolic and Bariatric Surgery.
"Our surgical weight loss program has always put patient safety and quality care first," said Dr. Kumaran Chinnappan, medical director of bariatric surgery for Mercy South. "Meeting the stringent standards to achieve this accreditation lets our patients and our community know how dedicated we are to providing the best care."
The accreditation standards ensure that metabolic and bariatric patients receive multidisciplinary medical care, which improves outcomes and long-term success. Those standards include pre-operative and post-operative care designed specifically for patients with obesity.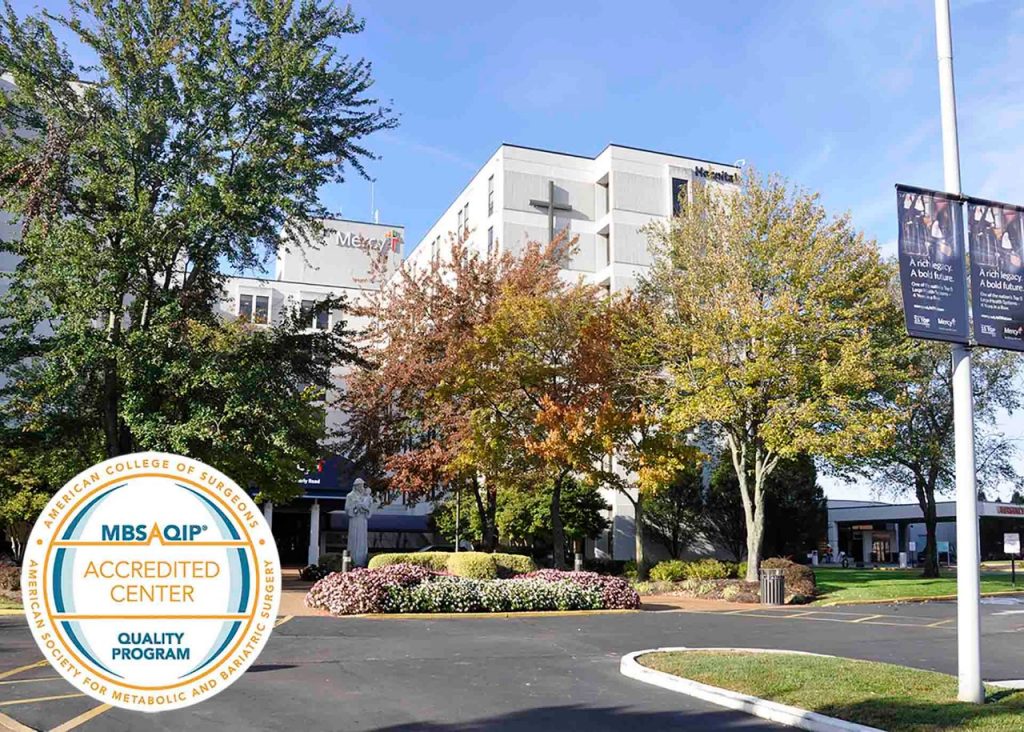 Mercy South's surgical weight loss team is expertly trained and follows the lead of experienced bariatric surgeons Dr. Chinnappan and Dr. Van Wagner. They provide gastric band surgery, gastric bypass surgery, gastric sleeve surgery, endocscopic gastric balloons and bariatric surgery revisions. The team performs continuous reviews of surgical data to improve the procedures and has expertise needed to provide safe, effective high-quality care to every patient. With the addition of Dr. Matthew Lange this summer, Mercy South continues to grow the number of patients served.
"Our surgical weight loss program provides excellent results," said Sean Hogan, Mercy South president. "This accreditation reflects the hard work our team has put in to provide such high-quality care to our patients."
Mercy South is the fifth Mercy facility to earn the program's accreditation, joining the communities of Jefferson, Washington and Springfield in Missouri along with Northwest Arkansas in Rogers, Ark.
The accreditation requires facilities to meet criteria for staffing, training, facility infrastructure and patient care pathways in order to ensure the ability to support patients with obesity. The program's comprehensive centers also participate in a national registry that publishes semi-annual reports on the quality of its surgical outcomes and identifies opportunities for improvement.
The Centers for Disease Control and Prevention estimates about 93 million adults in the United States are affected by obesity. Obesity increases the risk of death because of the other diseases commonly associated with it, such as type 2 diabetes, high blood pressure, cardiovascular disease and cancer. Metabolic and bariatric surgery has proven to be effective in reducing comorbid conditions related to obesity, according to a study published by the Journal of the American Medical Association.