Out of more than 2,000 hospitals surveyed, Mercy Hospital Jefferson is among fewer than 150 to be named a Top Hospital by The Leapfrog Group, an independent national watchdog organization.
"To become a Top Hospital, you have to have everyone from every level engaged throughout the hospital. Our co-workers have to live, breath and think patient safety and keep the patient at the center of everything we do," said Alisyn Beffa, RN, MHA, Mercy Jefferson chief nursing officer. "To have Leapfrog recognize that and name us a Top Hospital is so gratifying because it puts us among an elite group of hospitals. It's even more impressive that our co-workers achieved this recognition while dealing with the impact of the COVID-19 pandemic."
The Leapfrog Group evaluates hospitals across the country based on more than 30 performance measures, including errors, injuries, accidents and infections, and the systems hospitals have in place to prevent harm to their patients.
Out of more than 2,200 hospitals considered for the designation — including children's, teaching, rural and general hospitals — only 149 earned the Top Hospital nod.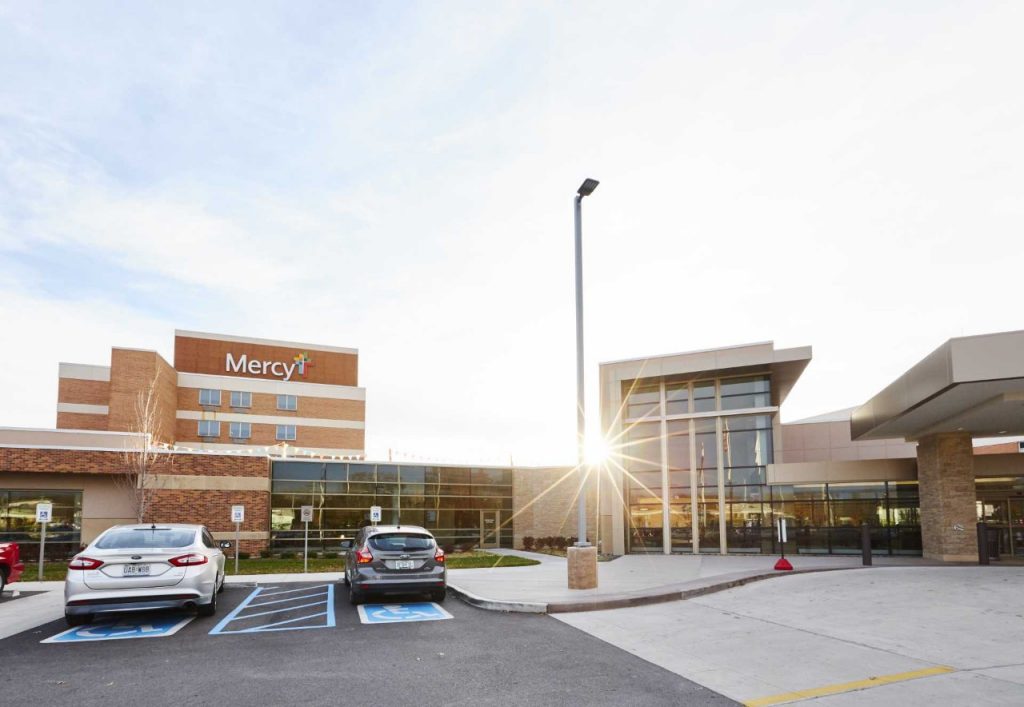 The only four hospitals in Missouri to earn the Top Hospital honor are Mercy Hospitals. In addition to Mercy Jefferson, Mercy Hospital South and Mercy Hospital St. Louis in St. Louis County and Mercy Hospital Joplin were named Top Hospitals. Mercy Hospital Ada in Oklahoma also earned the designation.
The Top Hospital honor comes on the heels of Mercy Jefferson earning a second straight A grade from The Leapfrog Group for patient safety in its Fall 2021 grades. Mercy Jefferson has earned an A from Leapfrog in nine of the last ten semi-annual grading periods over the last five years.
"We are pleased to recognize Mercy with five Top Hospital honors this year," said Leah Binder, president and CEO of The Leapfrog Group. "Even with the continued strain of the COVID-19 pandemic, Mercy has demonstrated an extraordinary dedication to excellent health care. We congratulate the board, leadership, staff and clinicians who put their patients first."
To qualify for the Top Hospitals distinction, hospitals must rank highest among peers on the Leapfrog Hospital Survey, which assesses hospital performance on standards for quality and patient safety. To see the full list of institutions honored as 2021 Top Hospitals, visit leapfroggroup.org/tophospitals.