November 10, 2021
ST. LOUIS - All four eligible Mercy hospitals in the St. Louis metro area earned an 'A' Leapfrog Hospital Safety Grade for achievements in protecting patients from harm and errors in the hospital – Mercy Hospital Jefferson, Mercy Hospital South, Mercy Hospital St. Louis and Mercy Hospital Washington.
"Mercy's compassionate care is always noted by our patients but the patient safety piece happens quietly behind the scenes with many checks along the way," said Kat Nelson, Mercy chief quality officer. "Our doctors, nurses and co-workers all focus on safety and the quality care comes along with it. We couldn't be prouder of the focus on our team shows to continuously look for new ways to improve how we care for our patients."
The Leapfrog Group, an independent, national watchdog organization, assigns letter grades to hospitals across the country based on more than 30 performance measures reflecting errors, injuries, accidents and infections, as well as the systems hospitals have in place to prevent harm to their patients.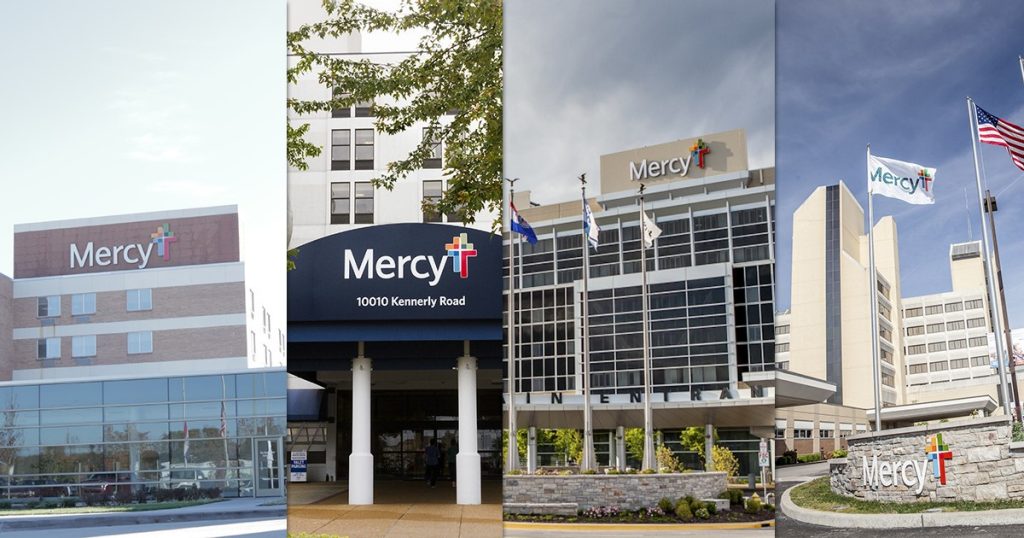 Mercy hospitals Jefferson, South, St. Louis and Washington all earned A grades from the Leapfrog Group.
In Missouri, there were only 21 hospitals throughout the state to earn an A grade from Leapfrog in the Fall 2021 grades.
The Leapfrog Hospital Safety Grade is the only hospital ratings program based exclusively on hospital prevention of medical errors and harm to patients. The grading system is peer-reviewed, fully transparent and free to the public at hospitalsafetygrade.org. Grades are updated twice annually, in the fall and spring.
"An 'A' Safety Grade is a tremendous achievement, of which this community should be extremely proud," said Leah Binder, president and CEO of The Leapfrog Group. "I thank the leadership and workforce of Mercy for its commitment to prioritizing patients and their safety, especially during these trying times."
To see Mercy's full grade details and to access patient tips for staying safe in the hospital, visit HospitalSafetyGrade.org and follow The Leapfrog Group on Twitter and Facebook.
About The Leapfrog Group
Founded in 2000 by large employers and other purchasers, The Leapfrog Group is a national nonprofit organization driving a movement for giant leaps forward in the quality and safety of American health care. The flagship Leapfrog Hospital Survey and new Leapfrog Ambulatory Surgery Center (ASC) Survey collect and transparently report hospital and ASC performance, empowering purchasers to find the highest-value care and giving consumers the lifesaving information they need to make informed decisions. The Leapfrog Hospital Safety Grade, Leapfrog's other main initiative, assigns letter grades to hospitals based on their record of patient safety, helping consumers protect themselves and their families from errors, injuries, accidents, and infections.
Media Contacts
Bethany Pope
St. Louis, St. Charles, St. Louis - South, Troy, Festus
Joe Poelker
St. Louis, St. Louis - South, Festus, Troy