ST. LOUIS – Mercy Hospital St. Louis has earned a spot on the Top 100 Consumer Loyalty list compiled by NRC Health. The honor is in addition to Mercy being named an NRC Health 2022 Excellence in Patient Experience Award winner as the top large health system in the country for patient experience.
The fifth annual consumer loyalty list is the only ranking in the United States recognizing patient loyalty to health care facilities. It is based on results from the NRC Health market insights survey, the largest database of health care consumer responses in the country.
"Loyalty is earned. And in the case of health care, it is earned through consistent, outstanding care and compassion," said Dr. David Meiners, Mercy Hospital St. Louis president. "Our co-workers can take pride in the care they are providing because it is being recognized not only by the patients we serve but by the entire community."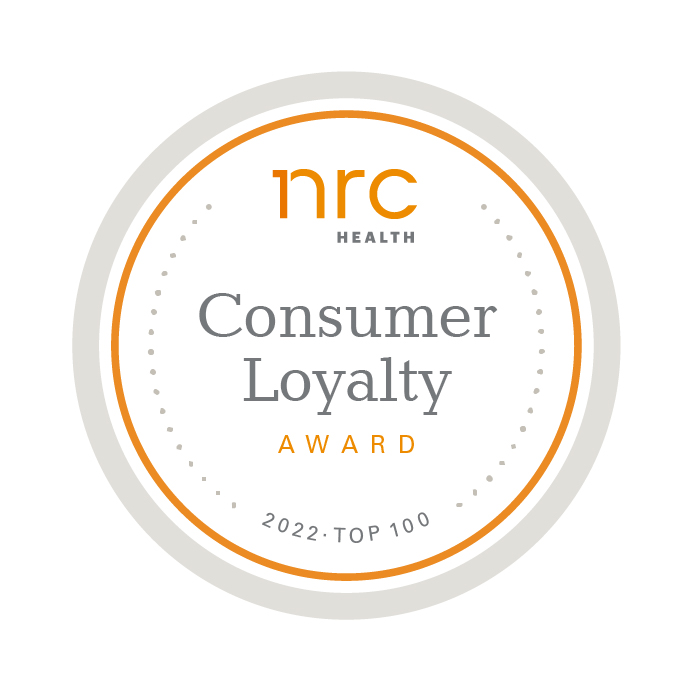 The rankings are based on an NRC Health survey of more than 310,000 households nationwide, including patients of various hospitals and health systems, from April 2021 to March 2022.The top hospitals on the 2022 Consumer Loyalty list achieved the highest scores on NRC Health's Loyalty Index, a composite of seven critical aspects of consumer loyalty, including access, engagement and experience. To be included on the list, organizations must achieve at least 150 top-of-mind mentions on the survey.
"During a time when we need it the most, these exceptional hospitals and health systems have shown us what it truly means to drive loyalty among their patient populations and put the care experience first," said Helen Hrdy, chief growth officer at NRC Health. "This award is a reflection of the incredible work being done by Mercy to inspire consumer loyalty and bring human understanding into their practice."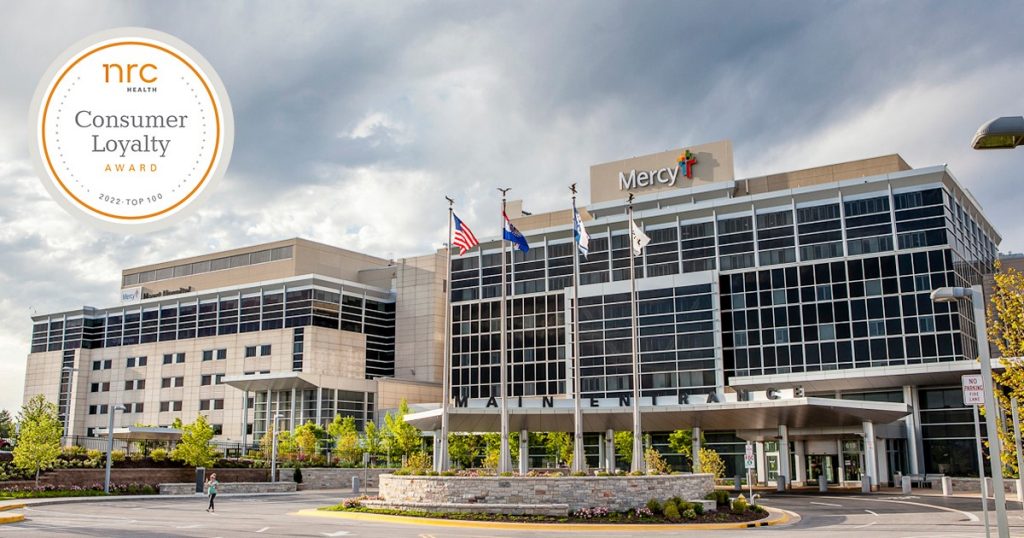 For more than 40 years, NRC Health (NASDAQ: NRC) has been committed to achieving Human Understanding and bringing healthcare organizations closer to their customers than ever before by illuminating and improving the key moments that define an experience and build trust. Guided by their uniquely empathic heritage, proprietary methods, skilled associates, and holistic approach, NRC Health helps its customers design experiences that exceed expectations, inspire loyalty, and improve wellbeing among patients, residents, physicians, nurses, and staff. For more information, email [email protected], or visit www.nrchealth.com.
Mercy, one of the 20 largest U.S. health systems and named the top large system in the U.S. for excellent patient experience by NRC Health, serves millions annually with nationally recognized quality care and one of the nation's largest Accountable Care Organizations. Mercy is a highly integrated, multi-state health care system including more than 40 acute care, managed and specialty (heart, children's, orthopedic and rehab) hospitals, convenient and urgent care locations, imaging centers and pharmacies. Mercy has 900 physician practices and outpatient facilities, more than 4,000 physicians and advanced practitioners and more than 45,000 co-workers serving patients and families across Arkansas, Kansas, Missouri and Oklahoma. Mercy also has clinics, outpatient services and outreach ministries in Arkansas, Louisiana, Mississippi and Texas.