Ameren Missouri is honoring Mercy for its efforts to conserve energy. In 2022, Mercy's efforts in the St. Louis region saved 4.4 million kilowatt hours annually through retrofitting, upgrades, new construction and other projects.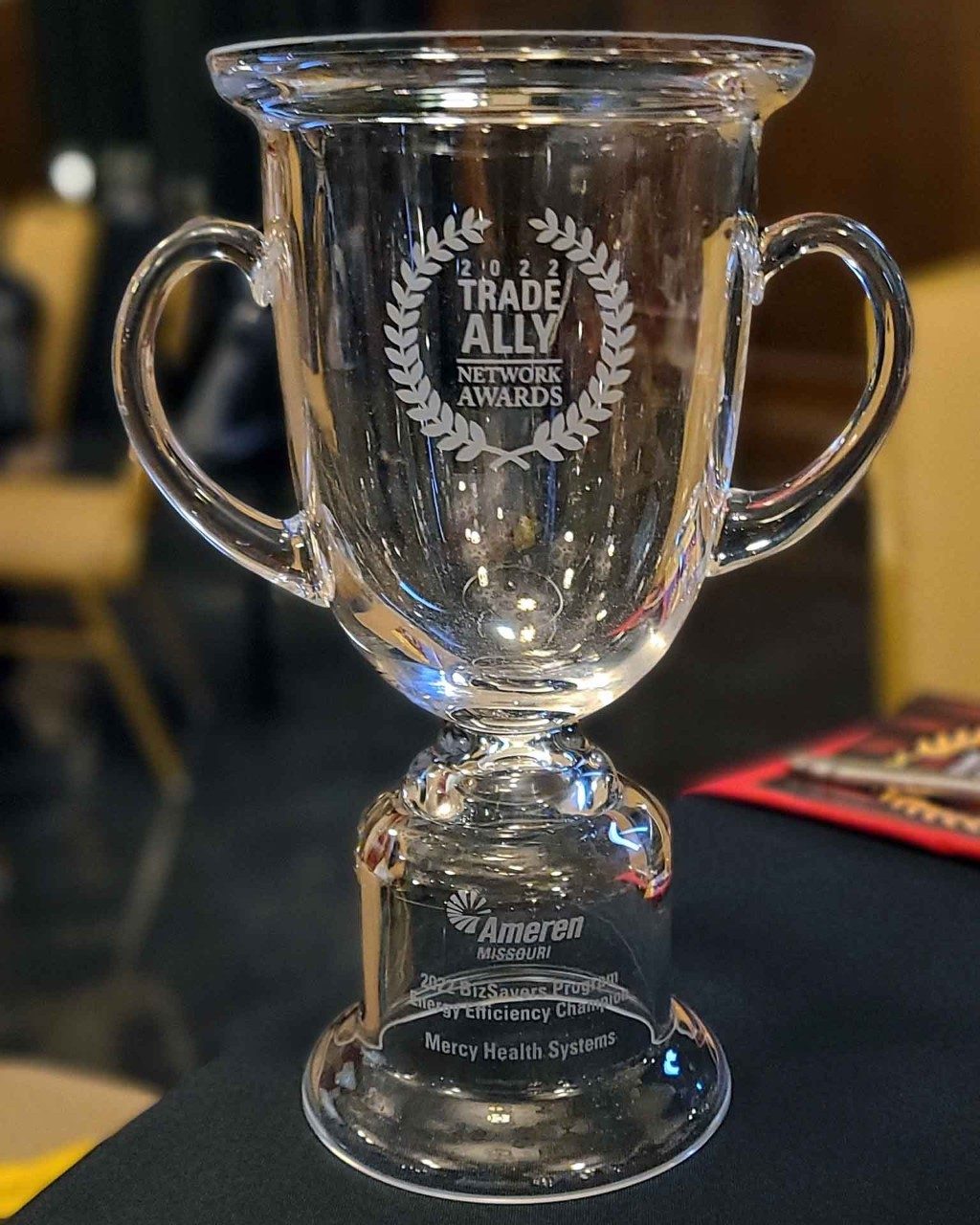 "We take seriously our duty to carry out the ministry we inherited from the Sisters of Mercy, and that goes beyond providing health care for our patients," said Tom Brinkmann, director of facilities maintenance and operations for Mercy. "The Sisters have always had a strong commitment to stewardship of our Earth and a bias for action, which is why we act to save energy."
Ameren Missouri presented Mercy with its Energy Efficiency Champion award during this week's Trade Ally Network Award ceremony. The honor recognizes Mercy for its energy conservation. Ameren Missouri also provided Mercy more than $780,000 in incentives through its business energy savings program, BizSavers.
"Ameren Missouri's BizSavers program helps organization, like Mercy, save money on their energy statements so they can spend it on what really matters – their patients," said Rich Wright, manager of energy efficiency at Ameren Missouri. "We also offer a similar program that provides rebates – and ongoing cost savings – for energy-efficient upgrades made at home."
"Through the example of the Sisters, we wisely use our talents and resources. These projects have worthy benefits – they are a wise use of the energy resources available to our community, and the money saved and incentives earned support the free medical care we provide our patients in need," Brinkmann said.
BizSavers noted improved energy efficiency in the following Mercy programs:
·         New construction of The Mercy Center for Performance Medicine & Specialty Care.
·         New construction of Mercy Rehabilitation Hospital South.
·         Rebuilding of Mercy Birthplace – South and other women's health services in Mercy Hospital South.
·         Chiller replacement and cooling tower upgrades for Mercy Technology Services.
·         Building automation upgrades at various facilities.
·         Conversion to LED lighting at various facilities.
·         HVAC retro-commissioning.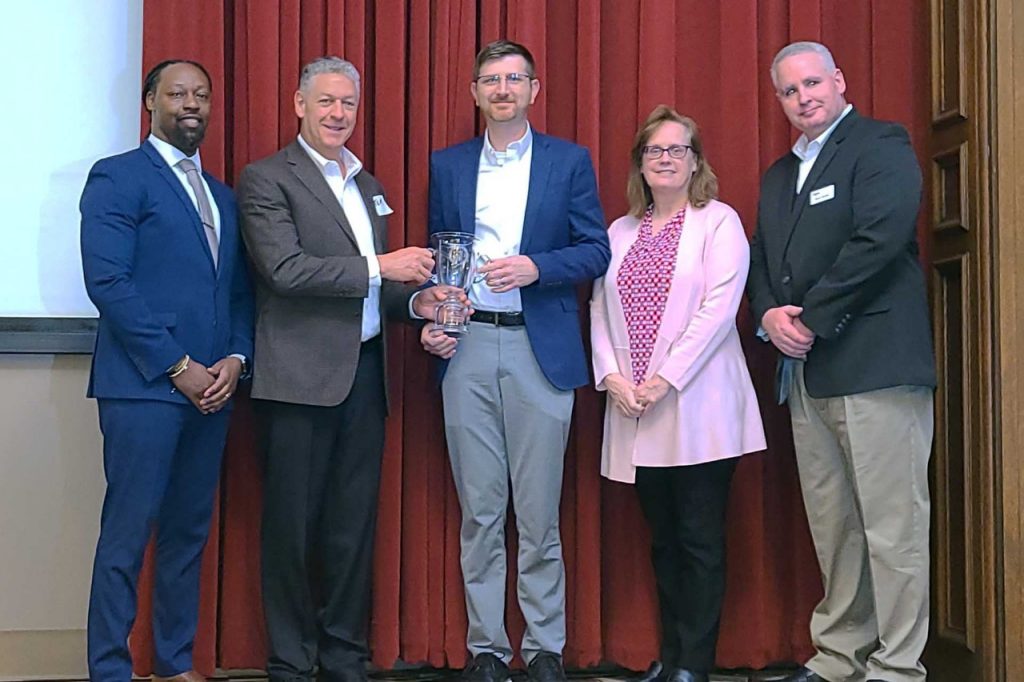 Ameren Missouri presents its Energy Efficiency Champion Award to Mercy. Pictured left to right are Kenny Blair, Ameren Missouri BizSavers Program Supervisor; Tom Brinkmann, Mercy director of facilities maintenance and operations; Joe Copus, Mercy regional executive director of facilities maintenance and operations;; Geralyn Lynch, Mercy executive director of design and construction; and Aaron Quinlan, Ameren Missouri BizSavers program manager.