WASHINGTON, Mo. –  Elizabeth Gillam was recently named chief nursing officer for Mercy Hospital Washington, effective Oct. 1. She will serve on the executive leadership team and have responsibility for the emergency department, inpatient services, perioperative services and nursing excellence.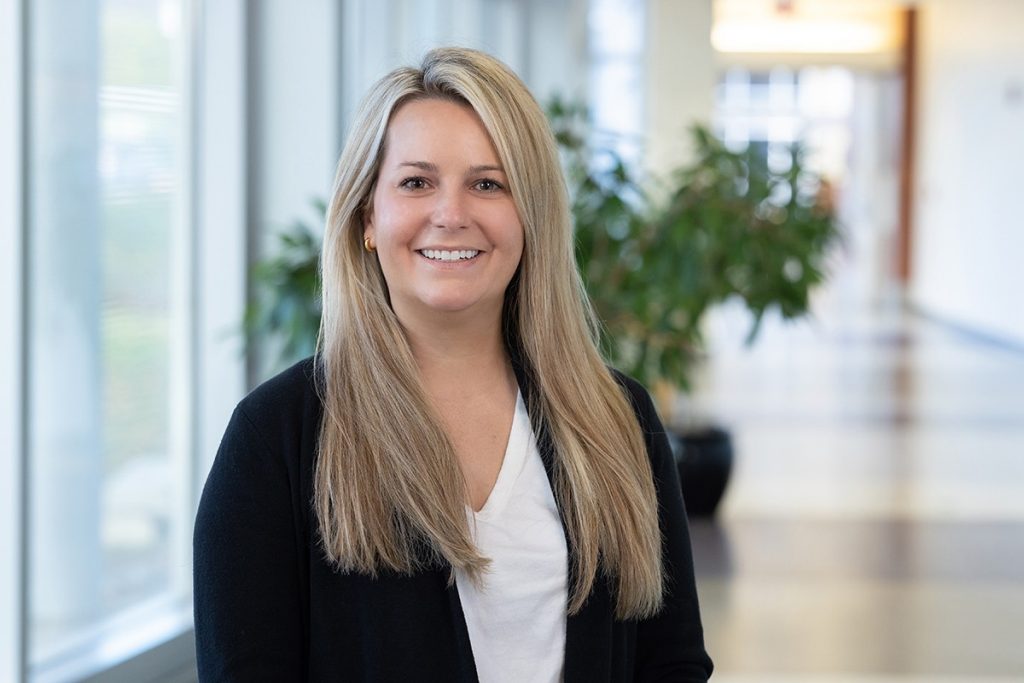 Elizabeth Gillam, MSN, was named chief nursing officer for Mercy Hospital Washington, effective Oct. 1.
Gillam, with Mercy since 2012, started at Mercy Hospital St. Louis as a bedside nurse and moved into nursing leadership roles, most recently serving as executive director of nursing for all inpatient medical-surgical units.
"With a passion for leading teams and driving excellence in patient care, Elizabeth has a great vision for the future of nursing at Mercy Washington," said Eric Eoloff, Mercy Washington president.
Originally planning to follow in her parents' footsteps and become a dentist, Gillam initially earned bachelor's and master's degrees in biology at DePauw University in Greencastle, Indiana, and University of Louisville in Kentucky respectively.
"I started watching my sister go through nursing school and realized I loved the connections she made with patients each day and knew that's what I wanted," Gillam said. "I switched education paths and haven't looked back."
Gillam earned her bachelor's in nursing from Goldfarb School of Nursing in 2012 and her master's in nursing from Maryville University in 2017.
A resident of neighboring Eureka, Missouri, Gillam is excited about the opportunity in Washington.
"Part of what drew me to the role was the kindness of the team who shared the love of their hometown," Gillam said. "They welcomed me with such open arms, and I can't wait to spend more time in the community."
Mercy
, one of the 20 largest U.S. health systems and named the top large system in the U.S. for excellent patient experience by NRC Health, serves millions annually with nationally recognized quality care and one of the nation's largest Accountable Care Organizations. Mercy 
is a highly integrated, multi-state health care system including
 more than 40 acute care, managed and specialty (heart, children's, orthopedic and rehab) hospitals, 
convenient and urgent care locations, imaging centers and pharmacies. Mercy has 
900 physician practices and outpatient facilities, more than
4,000
physicians and advanced practitioners and more than 40,000 
co-workers serving patients and families across 
Arkansas, Kansas, Missouri and Oklahoma. Mercy also has clinics, outpatient services and outreach ministries in Arkansas, Louisiana, Mississippi and Texas.