Services are provided by Mercy Hospital Washington
Learn more »
Hours of Operation:
Open daily 24 hours
You wait months for your baby's arrival. Mercy helps you make the most of your special moment. At Mercy Childbirth Center - Washington our labor and birth suites feature warm, tasteful furnishings, a soothing décor and special comforts to help create a home-like birth experience.
A Place Worthy of This Moment
Our all-in-one labor, birth and recover suites offer:
A generous fold-out couch for your birth partner
An ergonomic recliner and footrest
Flat-screen TVs with inputs for MP3 players and other electronic devices
Free Wi-Fi and plenty of work space for birth partners
Nearby waiting areas, designed with families in mind
Access to wireless, waterproof fetal monitors that allow moms to walk and even shower during labor while still monitoring their contractions and their baby's heart rate
As partners in your baby's birth, we'll welcome your little one with respect for your personal preferences and care that's tailored to your needs. Read about your options in your Mercy Birth Experience booklet, then complete your birthing plan and share your preferences with your OB or family medicine doctor several months or weeks before your baby's birth. Be sure to bring it with you to share with the labor and birth nursing staff.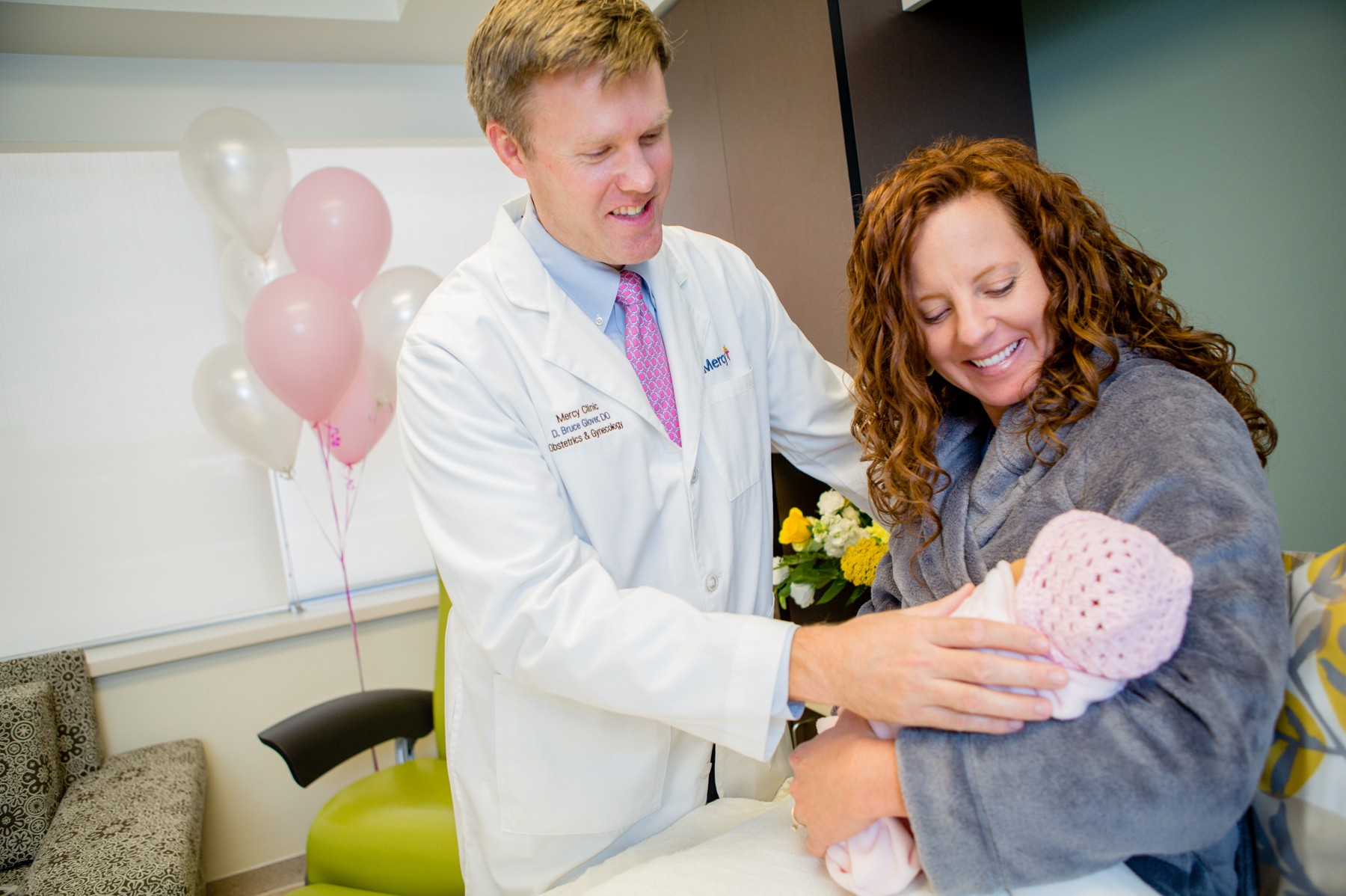 NICU for High-Risk Situations
For critically ill babies needing advanced medical care, our specially trained NICU transport team is there to help. The team travels by land or helicopter to bring infants to the Level III Neonatal Intensive Care Unit (NICU) at Mercy Children's Hospital, where babies receive the highest level of neonatal care in St. Louis County.
The NICU transport team typically includes a neonatal nurse and respiratory therapist. At times, they may be joined by a neonatologist or neonatal nurse practitioner. Our "mobile NICU" team uses specialized equipment to stabilize the baby while communicating with doctors and nurses at Mercy Children's Hospital to prepare them for the baby's arrival.
Learn More