May 24, 2017
The new main entrance is the latest landmark accomplishment toward the completion of an all-new 90-bed private room patient tower and campus renovation at Mercy Hospital Jefferson.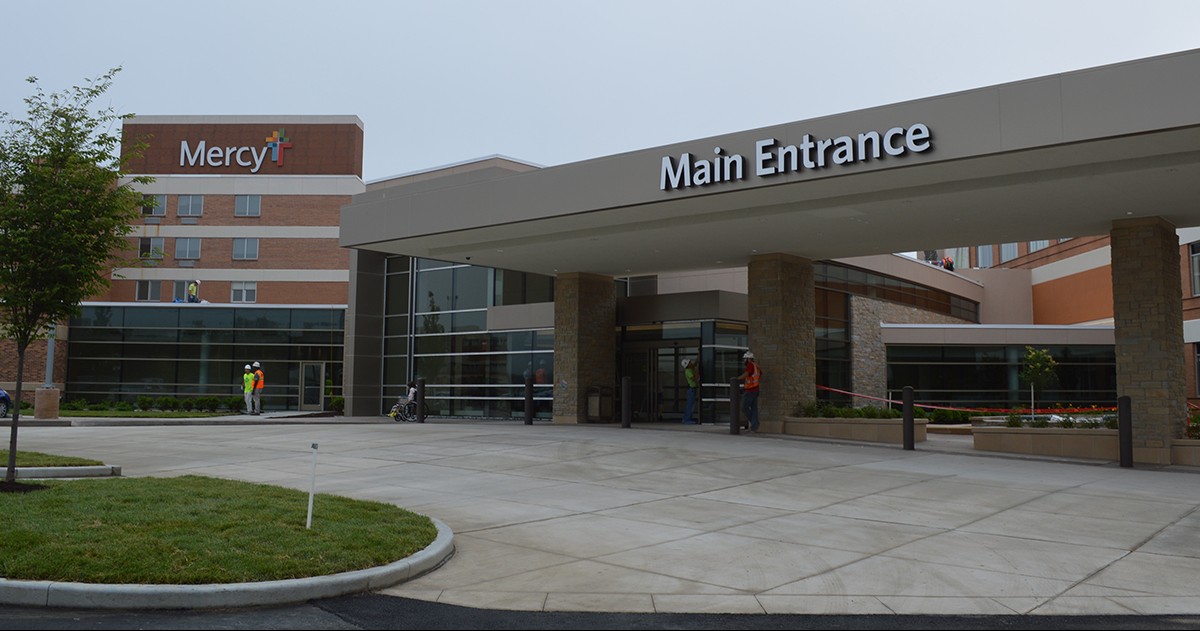 The new main entrance with its covered canopy, full window lantern, reflecting pond, and stone and brick finish will provide a glimpse of the exterior design for the entire hospital make-over. Inside the doors, patients and visitors will find improved way-finding and better access to the south medical office.
Construction of the all-private room patient tower and new cancer center continue to make good progress. Both new buildings are expected to open in December. The new clinic entrance near the north medical office is scheduled to open in January.
Click here to watch a recent drone video of the construction site, and click here for up-to-date time-lapse photography of the construction progress.
Media Contacts