When you feel chest pain, having quality heart care close to home can mean the difference between life or death. The Missouri Department of Health and Senior Services announced today Missouri Time Critical Diagnosis STEMI Centers and six Mercy hospitals made the list – Mercy Hospital Jefferson (Level 1), Mercy Hospital Joplin (Level 1), Mercy Hospital Springfield (Level 1), Mercy Hospital St. Louis (Level 1), St. Anthony's (Level 1) and Mercy Hospital Washington (Level 2).
STEMI is a common name for ST-Elevation Myocardial Infarction, a serious heart attack in which one of the heart's main arteries is blocked. Because of the risk of death and disability, patients experiencing a STEMI need quick care.
Missouri hospitals can apply for the voluntary STEMI designation and the level reflects a range of hospital-based functions within the emergency medical care system, each playing a vital role in the system. In general, Level 1 centers function as a comprehensive resource center within a region, maintaining specialized resources for the most complex patients. Level 2 STEMI facilities provide many of the same resources for immediate care of heart attack patients.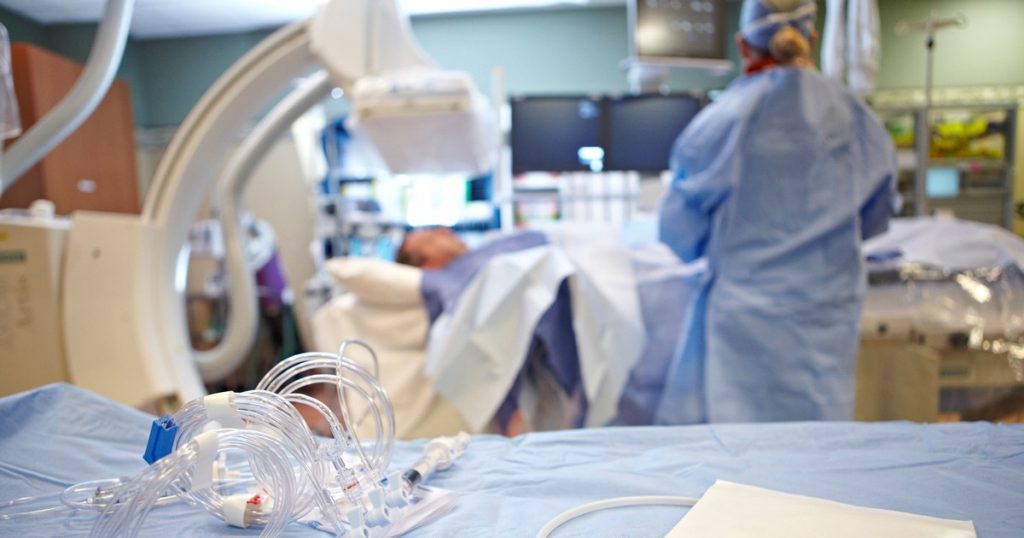 STEMI Centers treat patients more quickly to save heart muscle.
Mercy STEMI centers in Missouri have a median door-to-balloon time of less than 55.5 minutes – lower than the 90-minute recommendation.
"The Mercy group average is very impressive," said Lisa Hutchison, Mercy's cardiovascular quality lead. "There have been strong collaborative efforts by these STEMI centers serving EMS providers and referring critical access hospitals."
Missouri's Time Critical Diagnosis system is designed to coordinate emergency care provided by emergency responders and all medical facilities to send patients to the nearest qualified hospital. Having the resources of a Level 1 center provides a life-saving service to a community, which can be especially important when there is only one Level 1 center in a rural region.
In addition to the newly released STEMI Center designations, the Time Critical Diagnosis system also designates hospitals for their level of trauma and stroke care.
Story Covered by